Summer 2020 Career Challenge
Summer 2020 Career Challenge for Employment & Experiential Learning
COVID-19 has forced many employers to pause or cancel recruiting, hiring, volunteer programs, undergraduate research programs, and more. We anticipate this having long-term effects on all class years—seniors immediately entering the workforce, sophomores and juniors who rely on critical summer opportunities to gain skills and experiences needed to make future career decisions, and first years who need to explore their options.
With that in mind, we are launching the Summer 2020 Career Challenge.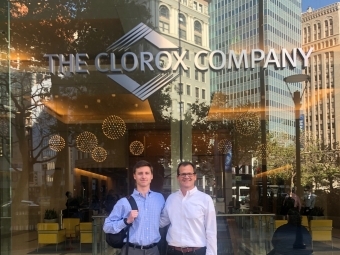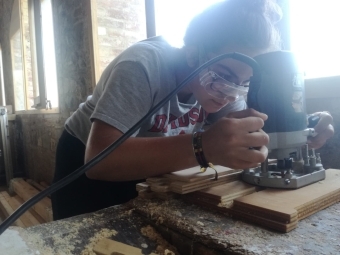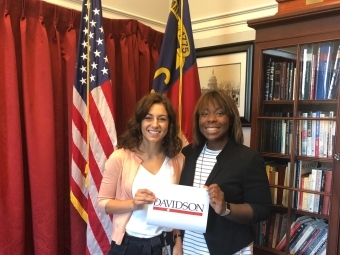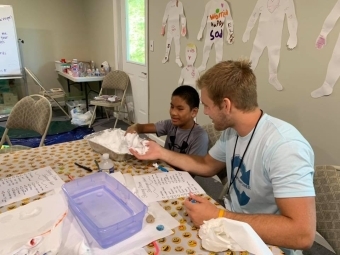 Seeking These Types of Experiences
This is an idea list, not meant to be restrictive. Please reach out with any options you are interested in exploring!
Full-Time Jobs
Typically, 70-75% of a Davidson graduating class goes directly into employment. Support the Class of 2020 by sharing organizations that you learn are still hiring. Take it a step further and be an advocate for Davidson at those organizations by connecting directly with interested students and guiding them through the process.
Summer Experiences: Paid & Unpaid
While paid is preferred, through our generous supporters, funds are available for students to pursue unpaid experiences.
Remote Internships
Internships can range from 1-2 weeks up to the full summer (approx. 10 weeks). Internships are designed to be similar to an educational experience in any field, in that students work alongside experts to learn more about that field. Projects may be given to reinforce key concepts.  A successful remote internship includes regular check-ins between supervisor and intern, clearly defined expectations for the role and tasks, and a project that may be completed from start to finish for the intern to add to their portfolio of work.
Remote Research & Creative Work
Like internships, research and creative experiences can vary in length and specificity. Our students are seeking experiences across disciplines such as the humanities, arts, social sciences, and natural sciences. Collaborative research, literary reviews, independent projects, analysis of existing data sets, computational studies, etc. are examples.
Remote Community Engagement
The Center for Civic Engagement works in partnership with community and nonprofit leaders to connect students, faculty and staff with opportunities to build community capacity. If you have a project, internship, or service opportunity available now or in the future, share it with us. Because we partner with faculty who incorporate community-based projects into their courses or research, feel free to share community-based research and course project ideas as well. 
Gig Hub Projects
Gig-Hub, coordinated by The Hurt Hub@Davidson, is an exchange where Davidson students and startups/companies can connect on short-term, real-world projects for pay: you know, a gig! Projects are needed in 8 skill categories: Startup Generalist, General Research, Data Analytics, Web Development, Art/Photography/Videography, Translation Services, Design/Social Media/Marketing, and Copywriting/Editing/Web Content. Projects can be done remotely and typically range from 5 to 40 hours. Gig-Hub projects are paid. More details can be found on The Hurt Hub@Davidson website.
(In)Formal Mentoring
If you are willing to take on a long-term relationship with a student with shared interests, we welcome offers to do so. While this is not yet a formal program, advisors across campus have the ability to make professional recommendations to make matches, and we have a long-term platform ready to launch in just a few weeks.