Situated across the street from the Student Health Center, 439 N. Main Street is home to the 2022-2023 Sustainability Cooperative. 
The Co-op is a stand-alone residence that accommodates 10 students. Each member of the Co-op shares in the responsibility for cleanliness of the facility and holds a different responsibility within the house.
The Co-op offers doubles and singles and includes two kitchens, a dining room, common room and shared bathrooms.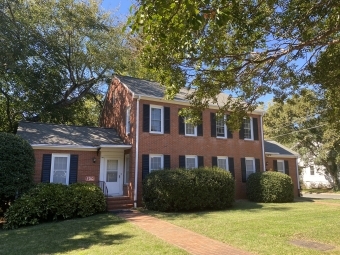 Building Information
Bathrooms: 4
Laundry: Yes
Kitchen: 2
Elevator: No
In-room Sinks: No