Ann Tutwiler
James K. Batten Professor of Public Policy
Education
M.P.P. Harvard University
B.A. Davidson College
Background
I currently am a Senior Fellow at Meridian Institute and a Senior Advisor to the Just Rural Transition and to Climate AI. I chair the Expert Review Committee for the World Benchmarking Alliance and recently stepped down as Chair of the Independent Advisory Committee for the Water, Land and Ecosystems Research Program of the CGIAR. I lived in Rome for 8 years, as the Director General of Bioversity International, an agricultural research organization focused on using and safeguarding agricultural biodiversity and as the Deputy Director General for Knowledge at FAO. I was honored to work for President Obama as the Senior Advisor on Food Security for USDA.
I have a Bachelor of Arts degree in Political Science from Davidson College and a Master's in Public Policy from the Kennedy School at Harvard.
During my 40-year career, I have lived in a mud hut in Kenya, worked for an international wise men's group on international finance and monetary affairs, a think tank on agriculture policy, an international wise person's group on agricultural trade, a major U.S. foundation, the United Nations, an international research organization, and a private agribusiness company. In all these roles, I have focused on building coalitions to create consensus-based food and agricultural policies that improve nutrition, support livelihoods, increase agricultural resilience, promote an open trade system and enhance the natural resources that support food security and have created new strategies and new structures that support systemic thinking and approaches to address the complex challenges facing the food and agricultural sector.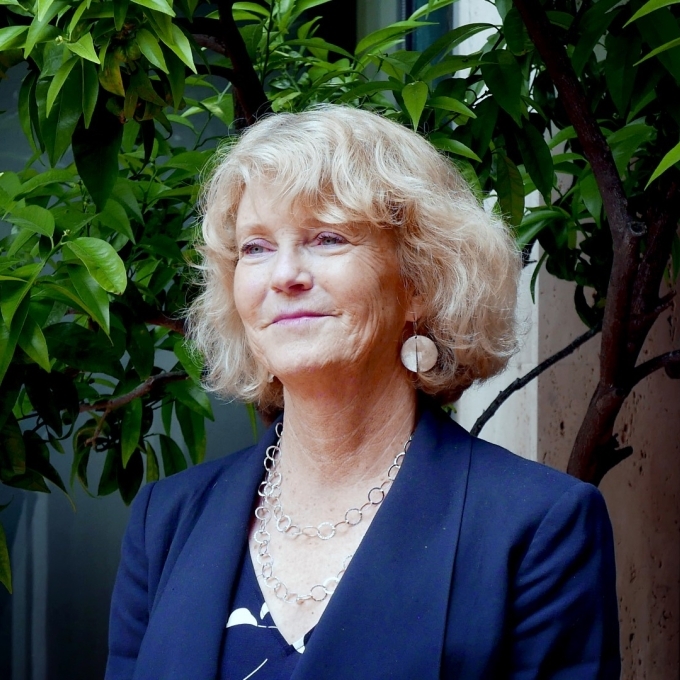 Contact
Department(s)
Chambers 2023
Pronouns: she/her/hers