Carter Eggleston
Adjunct Lecturer in Art
Education
M.F.A. Virginia Tech
B.A. Davidson College
Background
I use my artistic practice to explore the relationship between humans and technology. I'm interested in how the proliferation of technological convenience influences perception, as well as the implicit commentary technologies reflect of their human creators. I work with sculpture and screen-based media to investigate how this relationship unfolds across both physical and digital realms.
Regardless of medium, my work tends to exude both a wry humor and a technological loneliness. Whether through a physical mechanism that performs a repeated gesture, or an animation comprised of internet-sourced assets, I attempt to represent human actions and appeal through objects or experiences that inherently lack social capacity. This sentiment is indicative of the relationship that we often have with technology. We give a lot of ourselves to our various devices, and this soul-spilling gesture often goes unreciprocated.
My work has been shown nationally at various venues including: the Asheville Bookworks Co-op in Asheville, N.C.; the Armory Gallery in Blacksburg, Va.; the New Orleans Film Festival; as well as at the NES Artist Residency in Skagaströnd, Iceland.
Previously, I taught courses in digital video and new media at Virginia Tech, and am teaching digital art at Davidson College for the 2020-21 academic year. In my classes, I focus on facilitating a supportive studio community in which students develop original works across a range of mediums and technologies, including video, sound, animation, projection, physical computing and code.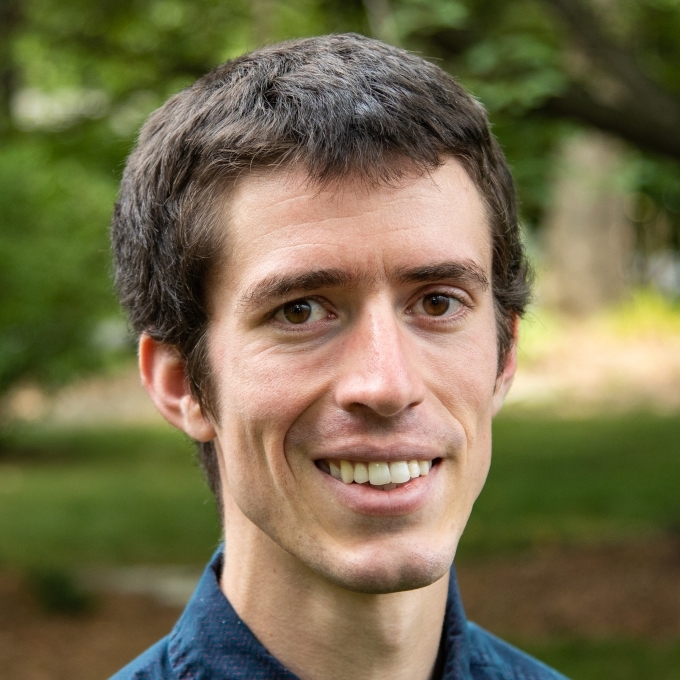 Contact
Department(s)
Box 7117
VAC 111
Pronouns: he/him/his