Heather Offerman
Lecturer and Lower Division Coordinator of Hispanic Studies
Education
Ph.D. Purdue University
M.A. Purdue University
B.A. University of Southern Indiana
Areas of Expertise
Second Language Phonetics
Second Language Phonology
Second Language Acquisition
Sociophonetics
Background
My research focuses on the effectiveness of pedagogical approaches used for the teaching of Spanish second language (L2) pronunciation, as well as the cognitive mechanisms that underpin Spanish phonetic acquisition. I primarily look at the most common forms of pronunciation instruction found in the second language classroom (i.e., explicit instruction methods, implicit visual feedback, and a mixed approach method), with an eye towards developing future Spanish pronunciation curriculum. Additionally, I look at how pronunciation training influences L2 perception via various tasks in order to investigate the ongoing theoretical debate regarding the inherent relationship between L2 production and perception. While my main areas of focus involves quantitative research, I also evaluate learner opinions and attitudes towards the unique methods of pronunciation training, using a quantitative survey-based methodology.
Secondary areas of interest include sociophonetics, the use of Spanish in the U.S., and different biases that are carried in Spanish-speaking communities globally as they relate to issues of gender, race, socioeconomic status, and sexual orientation.
My research directly informs my teaching in multiple ways. As I specialize in second language acquisition and different methods for teaching pronunciation, the primary emphasis is on examining and understanding what methods are most beneficial and effective for successful learning. I also strongly believe that students should be aware of biases that exist in the Spanish-speaking world. While the notion of "standard Spanish" exists, much like for English, I encourage my students to embrace phonetic variation, acknowledge that all language is systematic in nature, and question the assignation of positive or negative qualities to speakers of a particular variation.
Recent publications include "Visual feedback and second language segmental production: The generalizability of pronunciation gains", "Attitudes towards L2 pronunciation instruction: A comparative analysis", and "Maximizing the effect of visual feedback for pronunciation instruction: A comparative analysis of three approaches".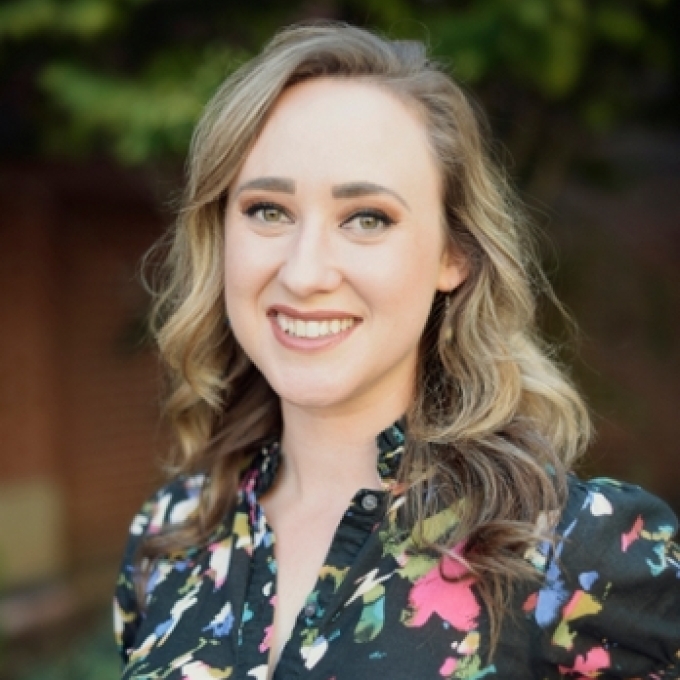 Contact
Department(s)
Box 7140
Chambers 2251
Pronouns: she/her/hers