Sarah Waheed
Assistant Professor of History | Director of Davidson in India
Education
Ph.D. Tufts University
M.A. University of Chicago
B.A. Bryn Mawr College
Areas of Expertise
Background
My research and writing focuses upon cultural politics in urban, late colonial, twentieth century India and early post-colonial Pakistan. I examine the links between religion, secularism, and decolonization by way of the lives and writings of South Asian intellectuals whose primary language was Urdu. This intelligentsia was particularly influential and involved in progressive cultural movements that were at once, anti-colonial, left-leaning, and which cross-cut minoritarian Indo-Muslim politics. This work is a project which challenges the misconceptions and assumptions about the emergence of Indian and Pakistani nationalisms and attempts to move beyond 1947 ? the year of Indian independence, Partition, and establishment of Pakistan. I am currently writing a book about Indo-Muslim transnational literary cultures and anti-colonial politics based on my doctoral research, titled: Radical Politics, Ethical Aesthetes: Urdu Literary Cultures in the Age of South Asian Nationalisms.
More broadly, my doctoral training and research interests have spanned over five centuries of South Asian history, with a particular, though not exclusive, focus on South Asian Islam in the global context. This came about by way of my enriching involvement with the Tufts Center for South Asian and Indian Ocean Studies as an integral part of my doctoral education. My masters-level training in the social sciences, as well as my research, has attuned me to the value of interdisciplinary approaches to the study and practice of history. As a cultural historian, I am particularly interested in understanding what we might learn from texts not traditionally considered part of official archives, such as literature and cinema. I am fascinated by the ways in which close and critical readings of various primary sources might enable us to access the historical meanings of their contexts of production.
My interests range from transnational migration and travel between South Asia and the Middle East, to issues of gender and sexuality, as well as radical and progressive political movements in the modern world.
Here at Davidson, I am also the Director of South Asian Studies and will also be managing Davidson's annual Semester in India Program.
Teaching
Before arriving to Davidson, I have had visiting positions and post-doctoral positions in the liberal arts college setting as well as within the large research university, all of which has introduced me to diverse groups of students and learning styles. In the past, I have taught courses such as: Pre-Modern India, Gender and Sexuality in South Asia, Indian Ocean History, Indian Cinema, Religion and Politics in South Asia, and South Asia After 1947. Courses at Davidson include the following:
HIS 171 Modern South Asian History
HIS 380 Cultures and Societies of the Indian Ocean
HIS 474 History of Indian Cinema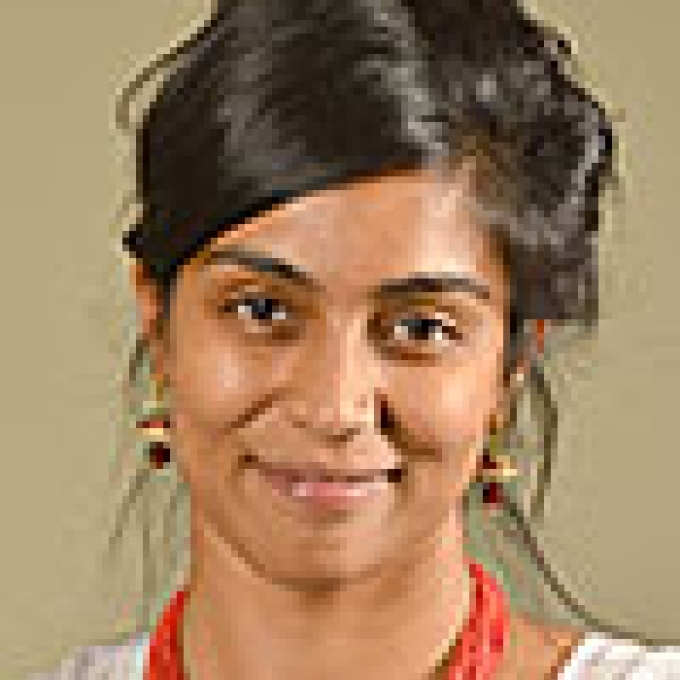 Contact
Department(s)
Box 7046