Thomas Espenschied
Digital Media Specialist | Adjunct Professor of English
Education
M.F.A. Wake Forest University
M.S. Miami University
B.B.A. Kent State University
Background
I specialize in traditional and experimental forms of storytelling and film-making. I have experience in all phases of film production and my interests in film production include, screenwriting, directing, and editing. I enjoy watching and discussing all genres of film, particularly documentary, horror, and queer films.
I am currently producing and co-starring in a horror short film about loss and loneliness and it is currently in post-production. 
A Typical Day at the Library
I work with the college community to facilitate using technology for teaching and learning. I use traditional and experimental forms of digital storytelling, and I aim to produce digital media that explores the human condition, teaching, and learning, memory and nostalgia, science-fiction, and fantasy in ways that can be used in and out of the classroom.
Areas of Interest
Filmmaking and Films
Podcasts
Storytelling
Coffee
Education
M.F.A. Wake Forest University
M.S. Miami University
B.B.A. Kent State University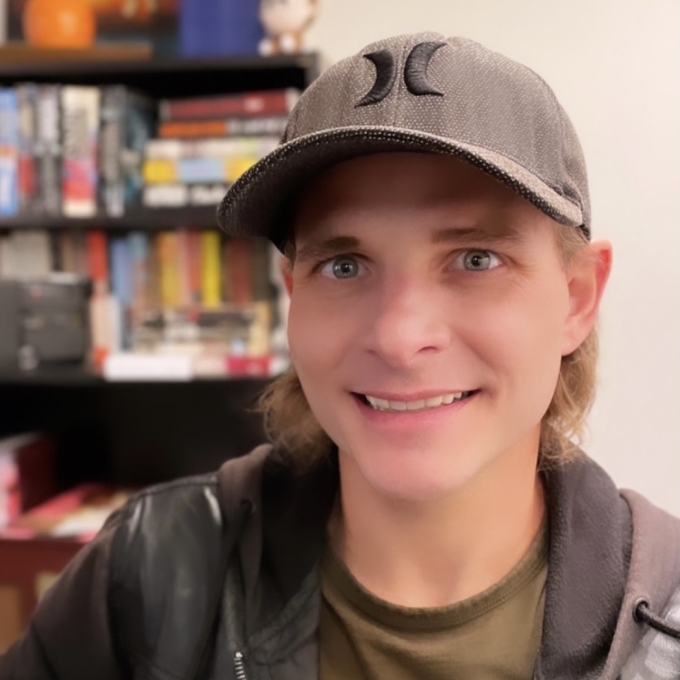 Contact
Department(s)
Library - Digital Learning
E.H. Little Library
Pronouns: he/they
---
Follow