William Lawing
J. Estes Millner Professor of Music | Jazz Ensemble Director
Education
D.M.A., M.M. The Cleveland Institute of Music
B.A. Davidson College
Background
I direct the jazz ensemble and other wind and brass activities, and I supervise the electronic music studio and teach a variety of courses. 
I've performed with orchestras throughout the region, appearing as soloist with the Charlotte Symphony, the Charlotte Pops Orchestra, including concerts in Carnegie Hall. I perform primarily as a solo and chamber performer. I'm a member of Carolina Brass, a brass quintet, and I've released a recording with that group. I perform on a regular basis with the Western Piedmont Symphony, and with that group have appeared with Bela Fleck, the Kruger Brothers, and other important artists.
I've made five performing and teaching trips to Hong Kong, giving recitals, performing concertos, and serving as conductor and brass instructor of the Hong Kong Youth Music Camp. I've given additional performances in Chile, the Netherlands, Germany, China, Macau, and in Taiwan with my wife, Cynthia Lawing, artist associate in piano. 
My non-classical performances include many years in pit orchestras for national touring productions of Broadway musicals, and in the pit for many outstanding regional productions.  My professional activities away from Davidson have included conducting the CPCC Community Concert Band, and directing instrumental activities for the Music and Worship Conferences of the Presbyterian Church, USA, on 10 occasions. 
Teaching
MUS 11 Wind and Jazz Ensemble
MUS 211 Music Technology and Production
MUS 232 Jazz
MUS 233 American Musical Theatre
MUS 234 Traditional Music of Southern Appalachians
MUS 50, 55 Applied Music, Trumpet (Non-Credit)
MUS 155, 255, 256, 355 Applied Music, Trumpet (Credit)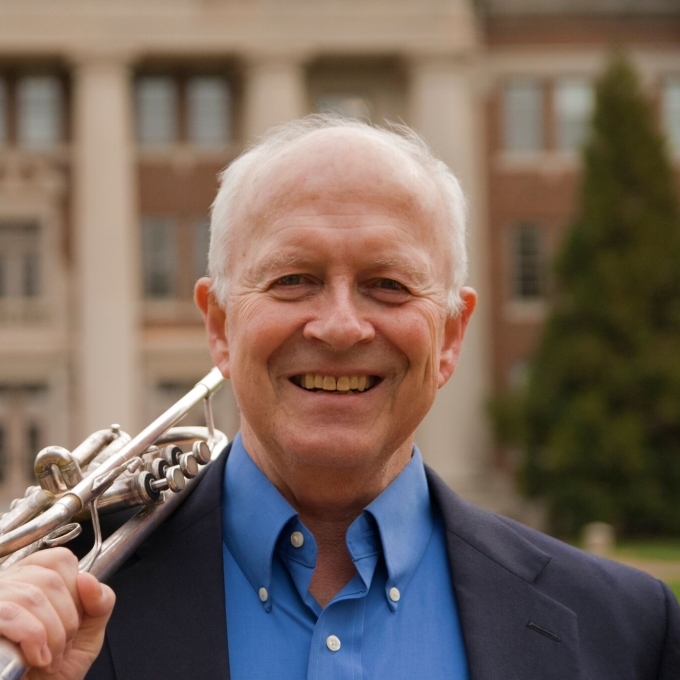 Contact
Department(s)
Box 6978