Kyle Dembart
Assistant Dean of Admission
About Kyle
Go-To Meal in Area: Carrburritos is always my go-to food spot, and I usually go with a Mejor Burrito with Pollo Asado. Every once in a while, though, I'll treat myself with some nachos (they're some of the best).
Hidden Talent: I love to cook. Last year I even put myself to the test by cooking Christmas dinner for my whole family, and it may have gone too well. I've already been booked again this year. 
#WhyDavidson: Although I work in the admission office now, I also attended Davidson as an undergrad, so my first "Why" started many years before I would ever be employed by the college. Initially, I think what really drew me to Davidson coming out of high school were some of the more reputable features of the school like rigorous academics and a more close-knit fit feel, but I think that changed once I stepped on campus and was able to immerse myself in the place.
I realized that for me, even as I was applying to schools, it was all about the people who I would share my college experience with, because at the core I am a person who enjoys genuine human connections. Davidson became the place that I was able to meet others with very different backgrounds, experiences, cultures, faith traditions and more. I had my mind opened to things that I never was asked to consider previously, and ultimately led me down a very different path than I believed I was heading toward when I entered college.
My "Why Davidson" really boils down to something simple: the people. It is a community of people that supported, molded, and enriched me, and it continues to do so even now that I am no longer a student. 
How to Spend Spare Afternoon in Charlotte Area: Start with lunch at Optimist Hall, which is just outside of uptown Charlotte near NoDa. Between the various food vendors (I recommend checking out Papi Queso) and retail shops there is something for everyone there. Then you can either drive or hop on the Charlotte light rail (there's a stop nearby), and move toward the high-rise buildings of Uptown. One of the hidden gems of Charlotte has to be the Levine Museum of the New South. If you like learning about history and its impact on contemporary aspects of the Charlotte region it's a must. The last stop I recommend only applies for a certain part of the year, May through September to be exact, and that is to go to River Jam at the U.S. National White Water Center. This event always features an outdoor live concert on Thursday, Friday, and Saturday nights, and is a great way to spend some time with friends listening to local bands.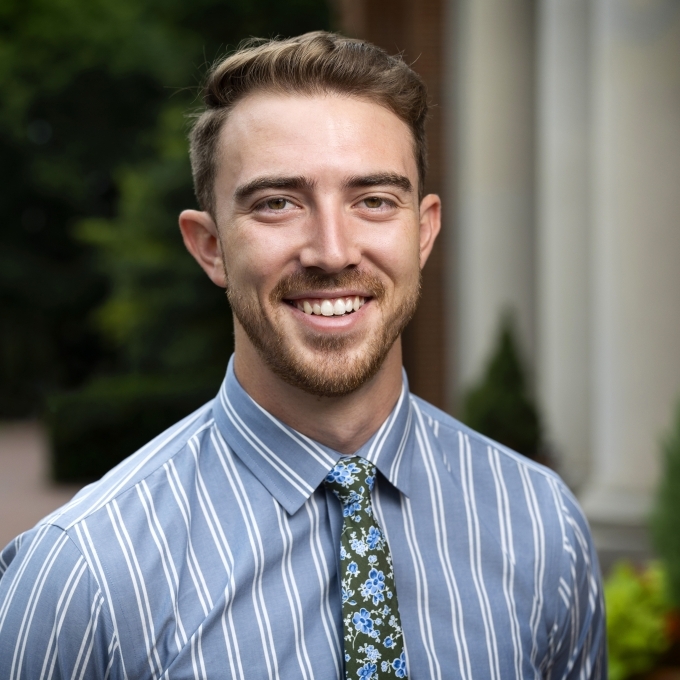 Contact
Department(s)
Box 7156
Admission Regions: Arizona, California, Colorado, Eastern North Carolina, Hawaii, Montana, Nevada, New Mexico, North Dakota, South Dakota, Utah, Wyoming
Pronouns: he/him/his