Meggie Lasher
Research and Access Services Librarian
A Typical Day at the Library
I'm a member of the Research, Learning and Outreach Team.
While attending Mount Holyoke College, I became interested in the role of the librarian in students' academic experiences. I am fortunate to have worked for a great team of research and instruction librarians. I even decided to attend graduate school back in my home state of North Carolina because of their input on the MLIS programs available!
During my time at UNC Chapel Hill, I worked at the Undergraduate Library helping students with their research and design-related projects. I especially enjoyed my classes about foundational literature and theory in Library and Information Science, though my class called "Popular Materials for the Public" was also a favorite. It was about different genres of literature and how to recommend books for others. Readers advisory is still fun even in an academic setting!
Here at Davidson, I get to support students with their research both in a class setting or individually in consultations. I lead our peer-to-peer tutors who specialize in research skills. When not working with students, I lead our user experience at the Information Desk and champion equity and access to library services, resources, and personnel. 
Outside of work, I like to spend time with my dog, Quincy. We like to walk around campus and on the greenways nearby. I enjoy crosswords, reading contemporary literary fiction and spin class.
Areas of Interest
Digital Literacy
Everyday Life Information Practices
Information World Maps and Horizons
The NYT Crossword
Ancient Roman Material Culture
Education
M.S.L.S University of North Carolina at Chapel Hill
B.A. Mount Holyoke College (Ancient Studies)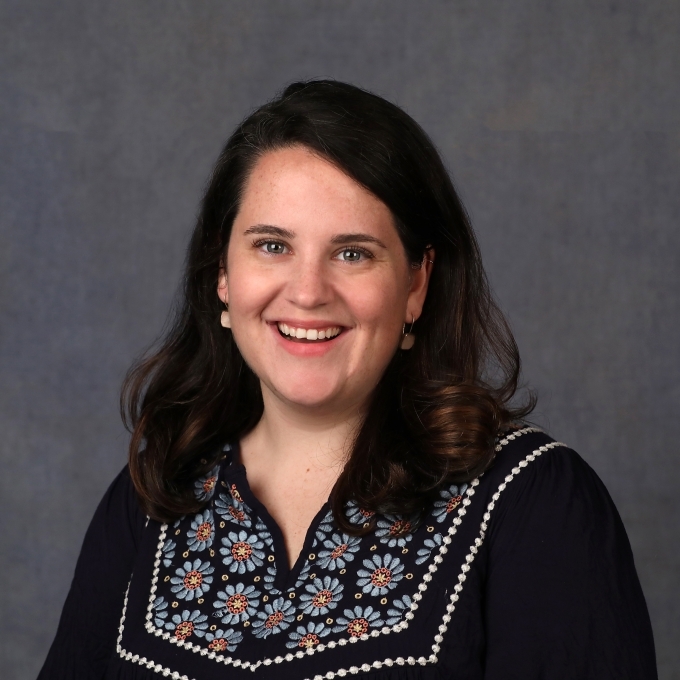 Contact
Department(s)
Library - Research, Learning, and Outreach
E.H. Little Library, 1001
Pronouns: she/her/hers