Mike Mansuy
Director of Admission and Selection
About Mike
Go-To Meal in Area: I'm a big fan of all day breakfast so my go-to lunch place is Famous Toastery on Main St. Their avocado omelette is fantastic. If I'm getting take out I stick with their Left Coast BLT with a side of home fries.
Hidden Talent: I have a pretty good memory for things I've read. I can't always remember what I had for breakfast, but I can remember application essays from years ago.
#WhyDavidson: The people are what make Davidson so special. There is a combination of intellectual curiosity, drive to impact those around them, and genuine support for one another that make our students and faculty a privilege to work with. 
How to Spend Spare Afternoon in Charlotte Area: One of my favorite things about Charlotte is how much there is to do outside. Hike Crowder's Mountain, check out the U.S. National Whitewater Center, or just grab coffee or lunch and sit on a patio somewhere.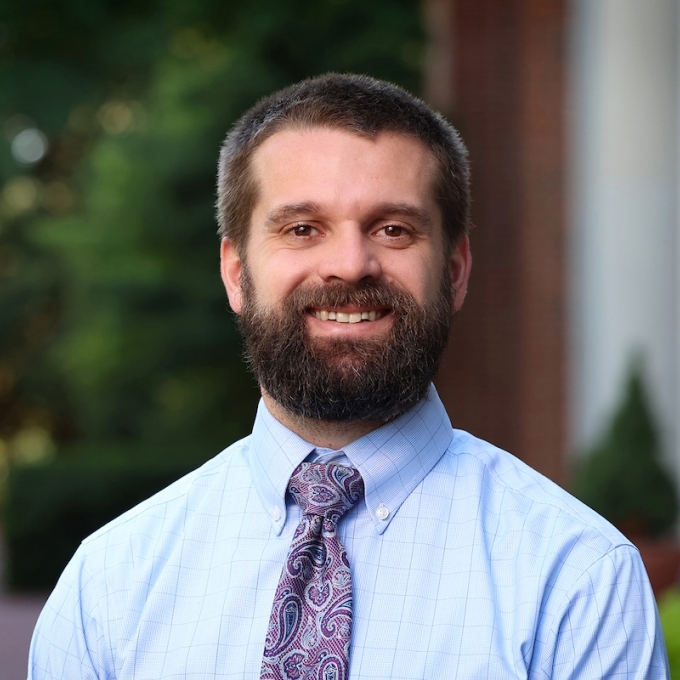 Contact
Department(s)
Admission Regions: Delaware, Maine, Massachusetts, New Hampshire, Pennsylvania, Vermont
Pronouns: he/him/his