Thomas Hall
Assistant Dean of Admission & Financial Aid
About Thomas
Go-To-Meal in Area: As a "townie," and an alum I have quite a few favorite foods in the area. For lunch, there is nothing quite like a Buffalo Chicken Pita from Big Bite'z in Cornelius if you want a quick and cheap option. For dinner, I love going to Kindred and sharing small plates with family and friends. Finally, for dessert, I recommend a Mint Oreo milkshake from Cook Out which is one of over 40 different flavors.
Hidden Talent: I have a ton of random sports knowledge that is helpful for the occasional trivia contest but not much else.
#WhyDavidson: Davidson has been a part of my life for as long as I can remember. My earliest memories were going to Belk Arena, or Richardson Stadium to watch the 'Cats with my family. I was fortunate to see the lifelong relationships that my parents had with their Davidson classmates and now the relationships that I have with my classmates. The people here are special and will bring out the very best in you and I believe that is why we have such an incredible community here at Davidson. We grow together daily and help each other whenever it is needed. Davidson is home for me, and I've loved every second of being in this community.
How to Spend Spare Afternoon in the Charlotte Area: If my hidden talent didn't give it away, I am a huge sports fan and recommend going to watch any of our local professional teams. We are fortunate to have the Panthers in the NFL, Hornets in the NBA, Charlotte FC in MLS as well as minor league baseball and hockey with the Knights and Checkers. Nothing beats live sports!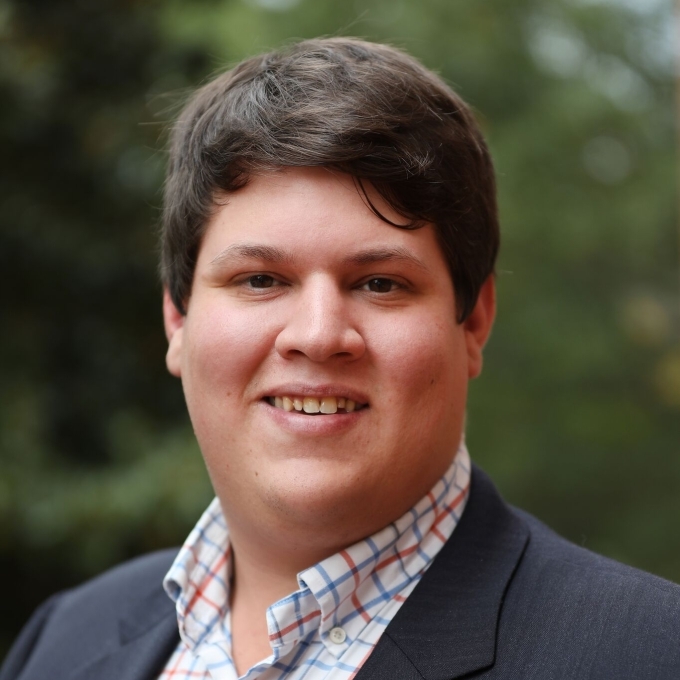 Contact
Department(s)
Box 7156
Admission Regions: North Carolina (Triangle Region, Western)
Pronouns: he/him/his