Mind to Matter: Creative Work Takes Center Stage at Symposium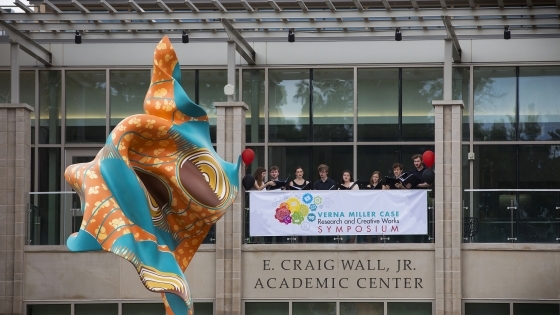 If you're a nervous kind of guy, it's probably not smart to give the drunk woman who just rear ended your car a ride.
But Henry lets Marion in anyway and finds she's quick to share her profanity laced thoughts about his music, driving and habit of calling his car Tuesday.
Why Tuesday?
Because he bought the car in a Ruby Tuesday parking lot.
"Who the (expletive) buys a car in the parking lot of Ruby Tuesday?" Marion asks through gasping laughter. "Who the (expletive) even goes to Ruby Tuesday?"
That scene written by Sam Giberga '19, drew big laughs and led to big surprises as it unfolded at Davidson College, where student playwrights took their work to the stage.
The playwright showcase was one of many featured events at the Verna Miller Case Research and Creative Works Symposium this week. Throngs of students, faculty, staff and visitors flocked to campus on a sunny spring day to learn, listen to music and share lunch.
The conference highlighted accomplishments across the spectrum, from science to mathematics to the arts and humanities. Students acted, sang and played instruments. Their research projects targeted homelessness, racism and deadly diseases.
"For many folks it's our favorite day of the year," said Davidson College President Carol Quillen. "You realize what an amazing group of young people -- and the faculty that supports them -- we have here." 
With a nod to Lin Manuel Miranda, students in Theatre 332 (known as "The Hamilton Class") wrote and rapped lyrics during plays about other historic events. The Brass Ensemble took over Richardson Plaza. The Philanthropy Class announced its grant winners.
One year of travel and recording, and one uncomfortable nine-hour conversation among friends became the basis for a 50-minute film, "N9NE Ours," produced by Lawrence King '19.
Inspired by Bing Liu's "Minding the Gap," a documentary about three friends drawn together by skateboarding, King recognized an opportunity to do something he'd never seen before -- record three black men having the kind of conversation young black men typically don't have on camera.
The documentary features King, Bradford Grant '19 and Victor-Alan Weeks '19. The three met at Davidson and formed a bond around music that culminated in Trilla G ENT, the artist collective and music production group they founded. King worked on the film with guidance from Davidson's JEC Practitioner-in-Residence Zun Lee and professors from across disciplines. He spent time in Brooklyn interviewing his family, and traveled to Los Angeles and Atlanta to talk to Weeks' mother and Grant's parents.
The friends talk about the last time they cried, their relationships with their mothers and fathers, masculinity and sexuality, and the things they dislike about themselves and what it would take to change them. They offer a glimpse into their hopes for the future with messages to their 50-year-old selves.
Fiction was also well represented at the symposium.
Giberga, a theatre major and aspiring playwright, wrote "I-85 North" for a Play Crafting class. Stephen Kaliski '07, a visiting assistant professor of theatre who is also a playwright and theatre director, taught the class.
"I adore the class, it's so much fun, we talk about plays we've read and share our own work," Giberga said. "That can be scary sometimes because that's what I want to do with the rest of my life."
Giberga got the idea for "I-85 North" while driving from his New Orleans-area home to Davidson after winter break. Interstates make him nervous, so he decided to incorporate that anxiety into Henry's character. 
At least one audience member left wondering if Henry and Marion would fall in love by the end of their car ride.
Sorry romantics, this isn't Rom-Com.
"They actually never get together," Giberga said. "It's something beautiful that they find companionship that isn't romantic -- they're just two people trying to find their way and can be there for each other."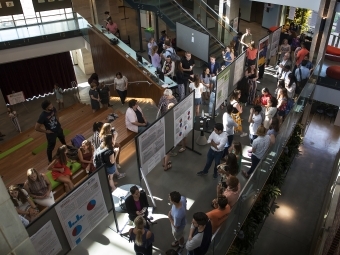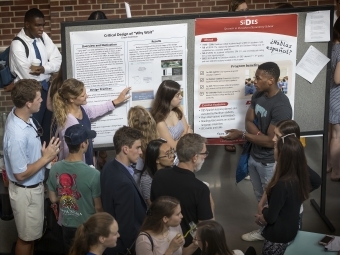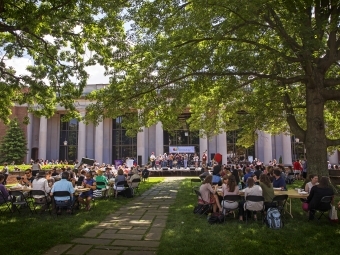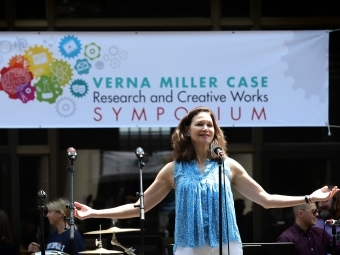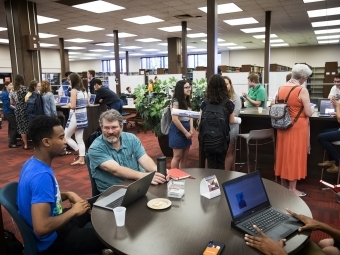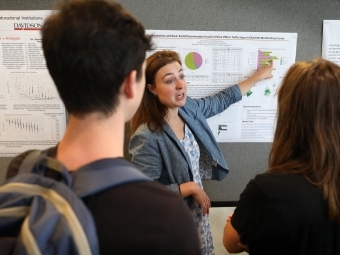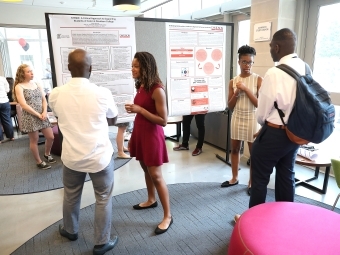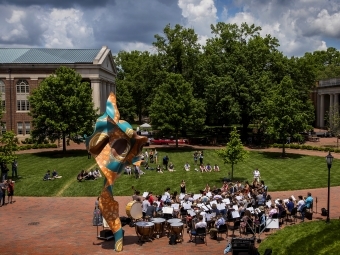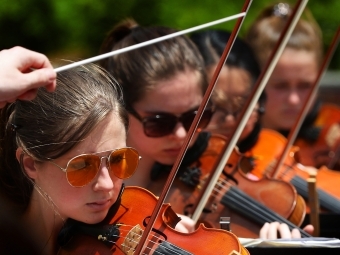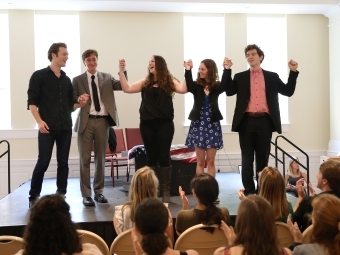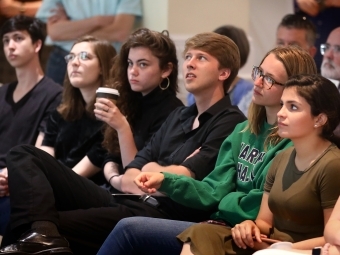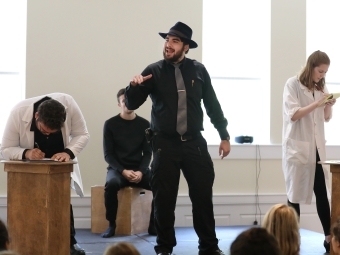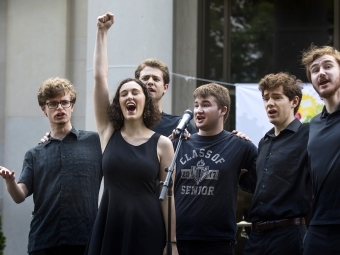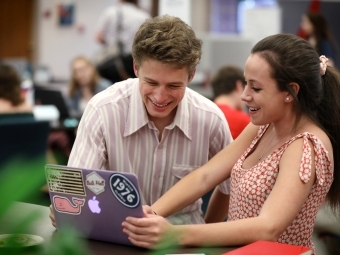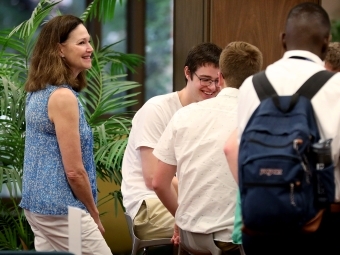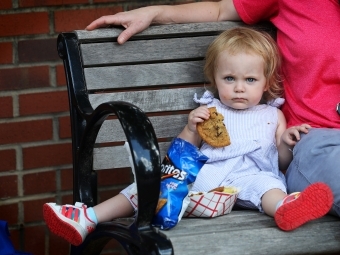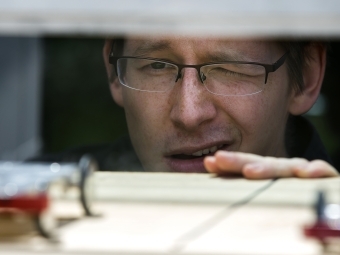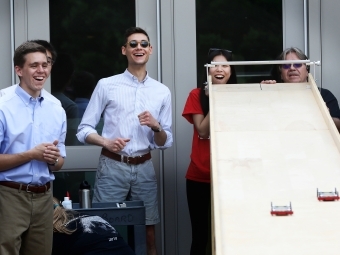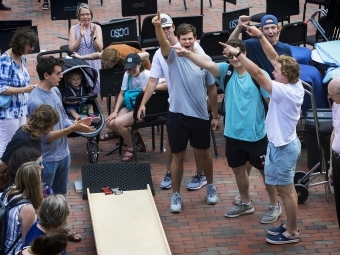 Published
Category
College Relations - Research