Argument of a Lifetime: Tom Mew '94 Represented Wrongly Fired Worker in Historic U.S. Supreme Court Case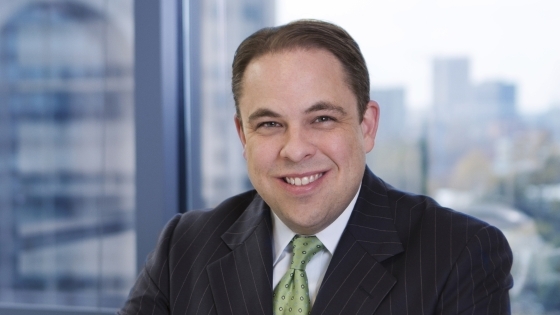 This past Monday morning, Tom Mew '94 sat  in front of his laptop at his home, waiting for his law firm's weekly Zoom meeting.
As he kept an eye on the teleconference, he also watched a second laptop that showed just one thing: The website of the Supreme Court of the United States. For many weeks, Mew had checked every Monday for new decisions and finally, on June 15, he clicked refresh for the last time. The opinion for Bostock v. Clayton County appeared. Mew hurriedly clicked on it—and, due to length of the opinion, the system apparently crashed as he attempted to download it. But before it shut down, he saw all he needed to see: The Supreme Court had sided with Gerald Bostock, Mew's client, 6-3, in a historic judgment in favor of equal rights for LGBTQ citizens.
The court found that federal civil rights law prohibiting workplace discrimination on the basis of sex also protects employees based on their sexual orientation or gender identity. In short: gay and transgender employees can not be fired solely because of their LGBTQ status.
Mew's client, Gerald Bostock, was a plaintiff in one of three cases arguing that their firings stemmed from  being gay or transgender. The Court's decision—with the opinion written by Trump appointee Neil Gorsuch—was immediately hailed as a major step forward for equal rights.
Mew shared his thoughts and reflections less than 24 hours after the opinion was announced.
There were a lot of people watching this case when you went in front of the Supreme Court on October 8, 2019.  Were you aware of the attention as you walked into the court?
Tom Mew: There was substantial activity outside the courthouse. And most of it was very, very positive for our side. Our case was consolidated with the Zarda case; and the Stephens case was heard right after ours that morning. So all three parties had different lawyers but we were all there in solidarity with one another.
Both on their way in and on their way out, all three clients got a nice ovation. The crowd was great. It was just a tremendous day and a tremendous opportunity.
What was your experience like in the courtroom itself?
To be clear, I did not present the oral argument in the consolidated cases. Pamela Karlan, a Stanford Law professor and co-founder of the school's Supreme Court Litigation Clinic, presented the argument and did a tremendous job. But I was there at counsel table and that was quite an experience to be sitting just a few feet from the justices.
You know, we were probably only in the courtroom itself for about two hours. Everything moved quickly. I told my wife later on that that day was sort of like your wedding day: It's all a blur until you go back and reflect on it later.
And did you walk out feeling optimistic?
Cautiously optimistic. You know, everyone's aware of the composition of the court but trying to read tea leaves from questions at oral arguments is a perilous enterprise.
Nevertheless, I felt that Justice Gorsuch's questioning, particularly during the Bostock/Zarda argument, might suggest some consensus on the issue that would permit us to get a majority of the vote. And, fortunately we got a little bit better. We got 6-3.
Can you talk about how your time at Davidson prepared you for your career?  
I was so fortunate at Davidson for two reasons. One: I had tremendous professors. I was in the Humanities program and I think that did so much for my critical thinking skills which were badly in need of refinement [laughing].
I was also a history major and had the great privilege to study with some just outstanding teachers: Earl Edmondson, Ralph Levering, Peter Krentz and Vivian Dietz, just to name a few. They did so much to educate me not only about the course of history but also honed my critical thinking skills.
I also had the privilege of taking a Political Science class with former ambassador Jack Perry. That was a huge eye-opener for me in terms of how we evaluate information and how we present our positions.
The other, more important thing to come out of my time at Davidson was that I met my future wife there. Catherine "Cat" Grimmell '95 and I have been married since 1998.
She was a year behind me at Davidson and right around my sophomore year, there became a lot of interest on campus around organizing a Friends of Lesbians and Gays (FLAG) chapter. I will confess I wasn't as tuned into that issue as I should have been. I wasn't fully conscious of the scope of the discrimination that our brothers and sisters in the LGBTQ community face. And Cat was the one who actually talked to me about the petition to start the chapter.
And, I thought, you know, I need to learn about this. I need to know more. That was so important to me.
After I graduated, during her senior year, Cat was influential in bringing the AIDS quilt to Davidson. So her advocacy and focus on this issue helped raise my own consciousness about that portion of the civil rights struggle. And, you know, I'm pleased to see that things have changed. There's still a long way to go, but I'm pleased to see that our LGBTQ community is getting further support.
And again, there's much to be done. But, this, you know, yesterday's decision was certainly a huge step forward.