Astronaut Tom Marshburn '82 to Pilot SpaceX Mission to International Space Station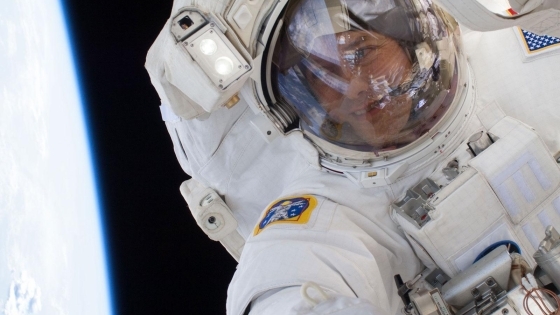 Astronaut Tom Marshburn '82 will share stories and insights from his training over the next year with Davidson.edu readers as he prepares for his third trip to the International Space Station. This is the first of those reports.
Only three types of crewed vehicles have traveled to the International Space Station. If all goes as planned by next fall, Tom Marshburn will have flown in all three. He will take on the role of pilot, second-in-command, for the first time in the scheduled September 2021 flight aboard a brand new SpaceX Dragon capsule. 
In other words, he just got the keys for the coolest new ride in space travel. Zero to 17,500 mph in eight-and-a-half minutes.
"It's a huge privilege," Marshburn said from his home in Houston, "and a huge feeling of responsibility."
And, yes, he gets one of those styling new space suits and will ride to the launch pad in a Tesla.
NASA this week announced Marshburn, a 1982 Davidson graduate, and the rest of the crew for what will be the fourth launch of a Crew Dragon capsule, the ship built as part of the space agency's partnership with commercial operators. Boeing's Starliner could launch next year, expanding to four the number of vehicles to reach the ISS in lower Earth orbit.
The trip will prove the maiden voyage for Marshburn's particular Dragon, which means he and the crew get to name it. No hints yet.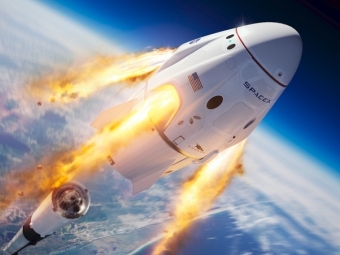 Depending on timing, he may get to walk in space and help deploy a new solar array.
Marshburn's climb within NASA includes responsibility, as well as altitude. He started with the agency in 1994 as a flight surgeon, got his astronaut wings a decade later and flew to the space station on the Shuttle Endeavor in 2009. Three years later, he returned in a Russian Soyuz. He has walked in space, helped build the ISS by attaching new modules and performed an emergency repair to stop a cooling system leak that could have shut down the space station.
Now he's stepping into the pilot's seat, one of the "front seats," alongside commander Raja Chari.
"You're both ensuring the control of the spacecraft and monitoring it," Marshburn said. "The spacecraft does most of the work automatically, but you're ready to step in to take over."
Throughout the history of the space program, the commander and pilot served as leaders, perhaps, as much as actually controlling flight.
"It's more of a matter of the astronaut office's trust in those two people," he said.
Marshburn, a medical doctor, is not the first but among a select few non-military pilots in the astronaut history books. He earned the title, though, years ago. He holds private, instrument, aerobatic and commercial pilot's licenses, not to mention a master's degree in engineering.
Like most astronauts, Marshburn hoped for another mission but wouldn't know until it was assigned. He served as part of the backup crew for two Soyuz flights out of Kazakhstan in 2019, ready to step in if a member of the "prime" crew couldn't make the flight. 
He took one of those backup crew jobs knowing it was almost certain he would not fly and no way of knowing if it helped his chances at a future flight. NASA's astronaut office needed a space flight veteran, and Marshburn, with Russian language skills, could jump in easily.
His seatmates on the coming flight include Chari, an Air Force Colonel and test pilot, and Matthias Maurer, a European Space Agency astronaut from Germany, both making their first spaceflight. A fourth member will be named later.
The new Dragon ship, with its clean look inside and out and its touchscreen controls, brings a new level of excitement to the venture, Marshburn said.
But like the exceeding care in taking the first spin in a new car, it also brings, he said, "an added level of, let's say, 'monitoring.'"