Capturing the Stories of America in a Crisis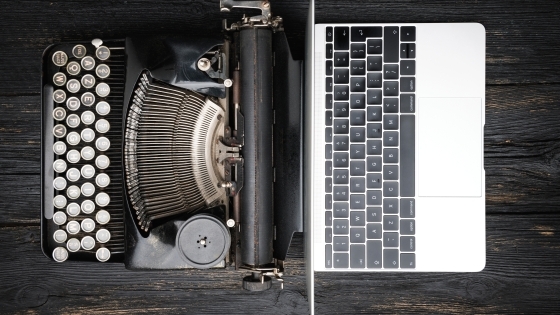 This spring Congressman Ted Lieu of California introduced a bill proposing a Federal Writers Project for the 21st century. This surprised me, despite having studied the 1930s Federal Writers' Project for a book and documentary and having seen the parallels with the past year. That Federal Writers' Project was a sliver of the Works Progress Administration's massive effort for short-term jobs relief. It had an unexpected long-term influence.
The Writers' Project gave notable writers of the 20th century their first paying jobs at a crucial point in their lives. Some, like May Swenson, Margaret Walker and Saul Bellow, were fresh out of college. Others, including Richard Wright and Ralph Ellison, had no degree. Many had never called themselves writers. Ellison had been a music student who couldn't return to Tuskegee for lack of tuition. He spent his first nights in New York homeless.
Together they helped to shift how we see history.
One evening many years later, at a panel talk at the New York Public Library, Ellison was getting heated. The topic was the Writers' Project. "Let's face it! There is something called official history," he said. "But you couldn't find the truth about my background in that history." 
Ellison called out race as a glaring blind spot of American historians, and made the point that the WPA writers had opened up fresh ways of interpreting history as an "intermixture between the formal and the folk—the real experience of people as they feel it, perceive it, act it out, and try to embody it in art and narrative." 
Adapting folklore research to the task of what we now call "oral histories," WPA writers captured a cross-section of American life, including the Ex-Slave Narratives, the collection of first-hand accounts from 2,300 survivors of slavery. 
WPA interviewers invigorated the field of oral history and inspired initiatives such as StoryCorps. They documented communities often left out of public conversations. Young Ellison joined a vanguard that portrayed America at a critical juncture. He and his friend Wright, along with Gwendolyn Brooks, Margaret Walker and others, documented the Great Migration in real time. Later they translated that experience into memorable literature.
Ellison's interviews tuned his ear for dialogue. Later when he began writing a novel, those voices infused Invisible Man with verve and defiance. 
Innovations bubbled up locally. The Project's Chicago office created a radio division where young people scripted dramatic histories in partnership with WGN Radio and the Art Institute of Chicago. In Florida, novelist-anthropologist Zora Neale Hurston proposed an audio field recording tour of Black communities on the Gulf Coast, then led the months-long tour using state-of-the-art field recording equipment (a massive turntable) borrowed from the Library of Congress. In Wisconsin, a professor applied for funds so Indigenous interviewers from the Oneida community could interview elders in their own language, documenting Oneida life for the first time.
A new Writers' Project could provide models and structures for sharing the material of the pandemic and overlooked histories behind it, as well as context to help make sense of shared experiences. With an openness to local ideas, a new Project could document Blythe Winchester's work with her elder Cherokee patients. Participants might use podcasts or crowdsourced histories to track a shared experience like the COVID-19 pandemic. 
Whether or not a new Federal Writers' Project takes shape, the original version has already influenced how we gather stories. It inspired journalist C. Zawadi Morris to collect first-person accounts of the pandemic. Consider, Morris asked, what might have been lost if no WPA writers had collected those accounts from thousands of formerly enslaved people? She and colleagues, with the Pulitzer Center, launched their own set of oral histories in New York and dubbed it the COVID-19 Writers' Project.
For The People's Recorder podcast, Tameka Hobbs, historian at Florida Memorial University, spoke about the Project's meaning for charting Black history. Similar to Ellison, she framed oral history as a means to "wrest control of a community's narrative from white-controlled institutions" like the media and the criminal justice system. 
"It really is about preserving folkways, preserving ways of life, preserving knowledge, documenting identity and continuation," she said. "It is wrestling with things like that, that help us understand the complexity of human nature." 
David Taylor '83 is author of Soul of a People: The WPA Writer's Project Uncovers Depression America and Cork Wars: Intrigue and Industry in WWII. 
---
This article was originally published in the Spring/Summer 2021 print issue of the Davidson Journal Magazine; for more, please see the Davidson Journal section of our website.
Published
Category
Davidson Journal Spring/Summer 2021