Game On: Student Photographers Capture 'Cats on a Roll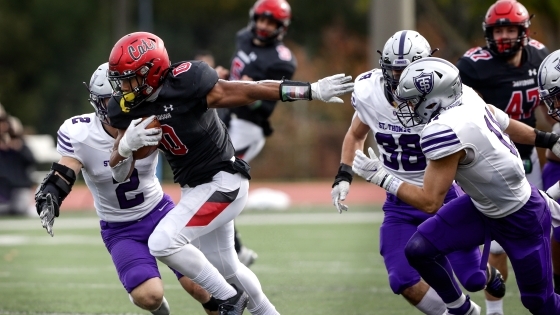 Now in his fourth year at Davidson, Head Football Coach Scott Abell is leading the Wildcats through another winning season.
The team heads into this weekend's game against Dayton with seven straight wins and an eye toward another Pioneer Football League Championship. In this photo collection, College Photographer Chris Record and student photographers Sydney Schertz '24 and Claire Tatum '24 capture the game day atmosphere at Richardson Stadium, and the Wildcats' 42-15 win against St. Thomas Nov. 6.