An Unexpected Dream Job: Marco Rodriguez Gomez '21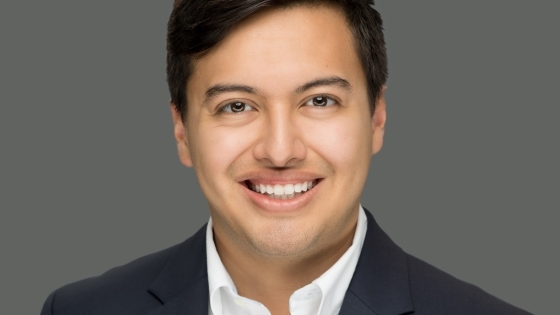 Marco Rodriguez Gomez's path to becoming a research analyst for HR&A Advisors wasn't a straight shot. The Class of 2021 grad came into Davidson with plans to become a diplomat.
Sophomore year, he worked at the Mexican Embassy, funded in part by a grant from the college's Center for Career Development. While it was a great opportunity, he wrapped up the experience knowing it wasn't his passion.
As an economics and political science double major, Rodriguez started to feel the pull toward finance and consulting, so he participated in the Davidson on Wall Street program and worked for a diplomatic consulting firm. Again, great experiences. Again, not quite his passion.
What he has found at HR&A Advisors, however, is the dream job he didn't know existed.
"I was really lucky to find this niche in the consulting work that helps cities become better places," Rodriguez said. "We help cities become prosperous by advising them on all sorts of issues. My role is basically quantitative analysis—figuring out what economic trends are affecting housing affordability and what barriers are preventing people from affording homes."
He credits Davidson for preparing him to do this important work.
"Davidson gave me the tools to be able to do hard quantitative analysis and translate numbers into narratives that help people's lives," he said.
Rodriguez also credits alma mater with shaping him into a more empathetic person.
"I can't know the challenges that other people face and, therefore, it is incredibly important to go to the people living in these cities and include them in the planning process."
Ultimately, it was the Davidson network that helped him land the job. An alum already working for HR&A Advisors helped guide him through the interview process, connecting him with other employees along the way.
"There are so many Wildcats out there," Rodriguez said. "You just bump into them everywhere and make connections. You realize it's a very strong network and you can always rely on them. That's what I keep from Davidson—the strong bond that unites all of us."
Part of what Rodriguez values most about his position is the opportunity to look at issues from different perspectives.
"Now I see sidewalks and ask if it is easy for a blind person or someone who uses a wheelchair to transit this? You become more sensitized to these things," he said. "We need to engage community members because we need them to tell us their perspectives."
That's how Rodriguez and his coworkers help close the gaps. They engage community entities like city agencies, housing departments, non-governmental organizations and community leaders in these important conversations and give them a stronger voice to create more equitable and inclusive cities.
Rodriguez isn't eager to move onto the next thing.
"I am convinced, for now at least, that there is no more interesting job then work with cities," he said. "Cities are the past, the present and the future of humanity, and the challenges they face right now will be the challenges faced by cities in developing countries 30 years from now. It's a field where you feel like you are contributing and doing important work, helping make people's lives better."
Davidson is committed to preparing students for lives of leadership and service.  Rodriguez is living out that mission every day.