Supply-Side Education: Prof, Students Expand Access to Econ Courses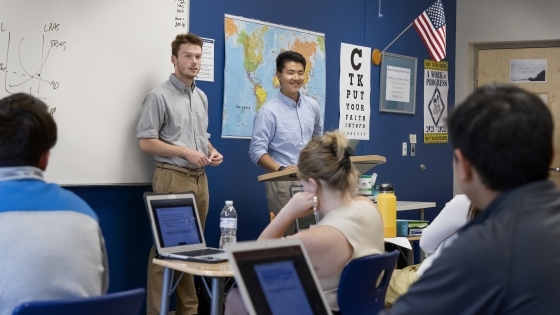 The nations of Artland and Rayland each produce hats and bicycles. What if one country produces headwear and the other churns out two-wheeled vehicles, and, then, they start trading?
"You specialize in the product you're best at," Davidson College student River Meng '23 said to the Advanced Placement macroeconomics class he was co-teaching at Christ the King Catholic High School, in Huntersville, North Carolina.