Time to Act: Fighting for Our Imperiled Earth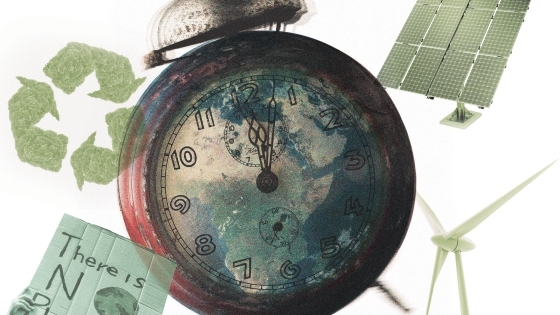 The recent United Nations summit on climate change ended with a widespread warning that our disasters will get worse and happen more often.
Many leaders from around the world vowed to take action to reduce carbon emissions, reliance on fossil fuels, and development in the Earth's most threatened ecosystems.
So how does a small liberal arts college like Davidson combat climate change? Locally, in the short run, and in the long term, by turning out scientists, scholars, government, business, non-profit and community leaders working toward solutions.
The college has announced a plan to reduce its greenhouse gas emissions by 50 percent over the next five years. From near and far, Davidson College alumni are tackling climate change in their boardrooms, agencies and hometowns.
Dana Beach '77, founder and director emeritus of the South Carolina Coastal Conservation League, spent his career working to preserve some of the state's most delicate ecosystems. 
In Denver, Colorado, Kealy Herman '08 works as Google's lead on Supply Chain Climate Strategy. The company's pushing to develop an energy-efficient, low-carbon supply chain. 
Tom Cors '92, land director and lobbyist for The Nature Conservancy, helped garner bipartisan Congressional support for federal parks through the Great American Outdoors Act of 2020.
In Washington, D.C., Peter Hansel '09, who served in President Barack Obama's administration, now helps non-profits navigate federal climate policy.
Closer to Davidson, Raul Galvan '21, who helped craft the college's climate action plan, serves as a fellow for the Catawba Lands Conservancy and the Carolina Thread Trail. 
And on Davidson's campus, residents of the Sustainability Cooperative share meals, responsibilities, and a desire to do their part to combat climate change as they prepare to meet the Earth's future challenges.