Cheers to 10 Years! Annual #AllinforDavidson Effort Celebrates $1.1 Million Raised from 3125 Donors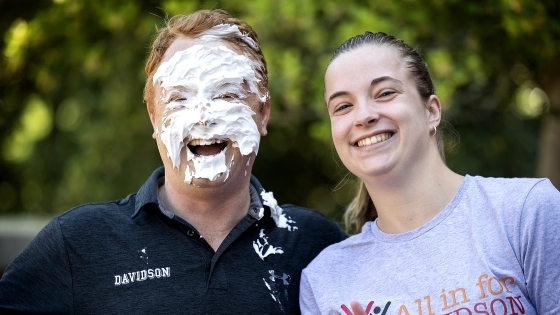 Yesterday was a day of community, generosity and Wildcat pride as Davidson College celebrated its 10th annual giving day, #AllinforDavidson.
Campus was abuzz with live music, "cash cabs" giving students rides to class and the opportunity to "pie" campus leaders. And, alums and families the world over showcased their support via social media through video messages and callouts to classmates and friends.
Together, 3,125 alums, families, friends, faculty, staff and students went "all in" and raised nearly $1.2 million by giving to the areas of campus most meaningful to them and their experiences.
"A decade in, and this year's #AllinforDavidson had all the excitement of the very first year," said Director of Annual Giving Morgan Bell Kee '12. "Our donors help set us apart as a leader in higher education and in the liberal arts. It's because of their support that we are able to make our students' experiences the absolute best they can be. It's truly my favorite day to go to work." 
An incredible 49 states and six countries were represented in the totals, with the most gifts coming in from the classes of 1998 and 1990. 
"We feel so proud of what this special community accomplished yesterday," said Matt Cherep '07 and Katie Lautensack Cherep '08, National Fund for Davidson Chairs. "An incredible amount of planning and creativity goes into this day, and the payoff is significant and lasting for Davidson students and programs. This is a place that did so much for us, and we're happy to be a part of its future. Davidson people never fail to show up for Davidson—it's wonderful to see."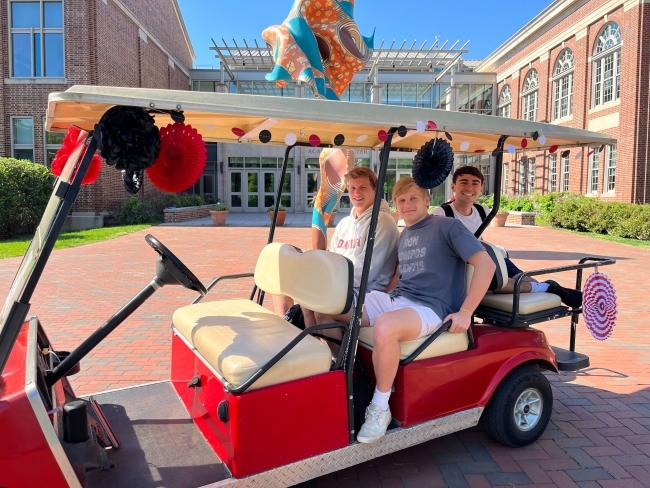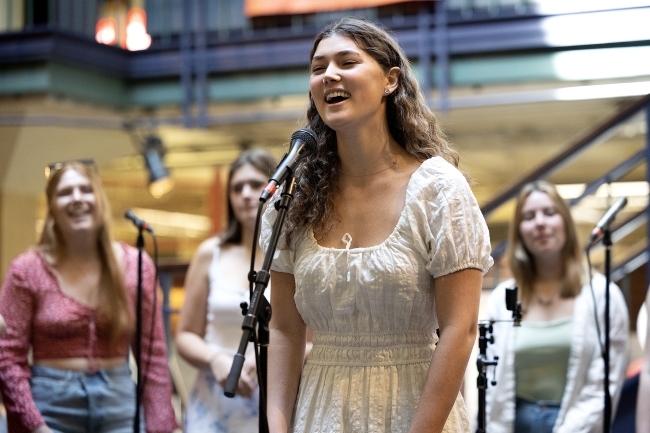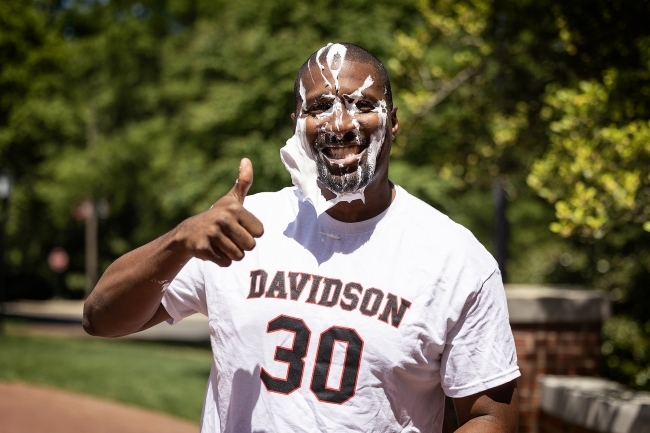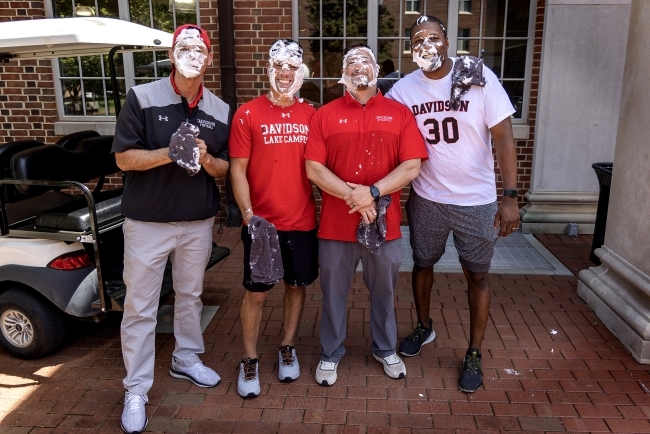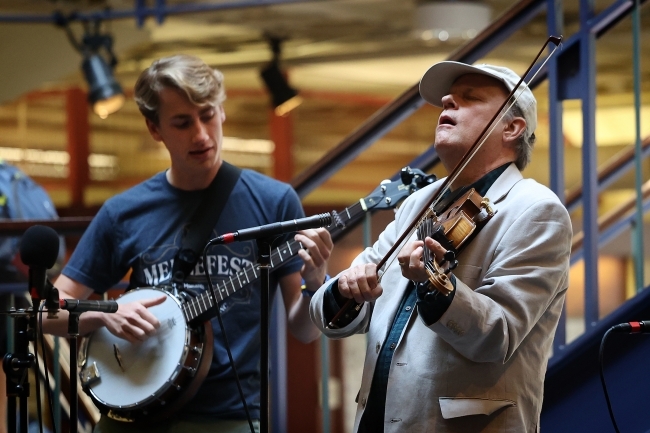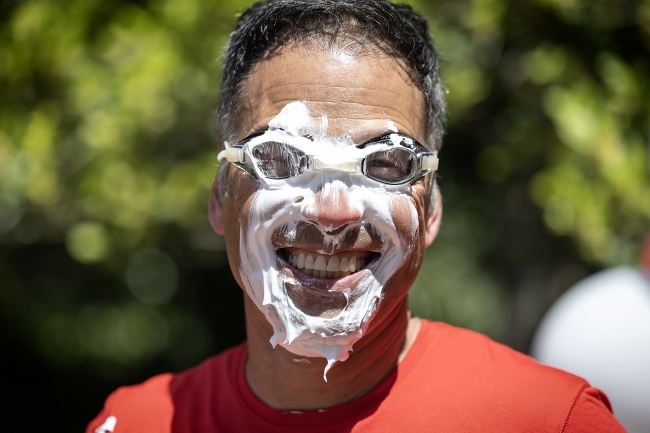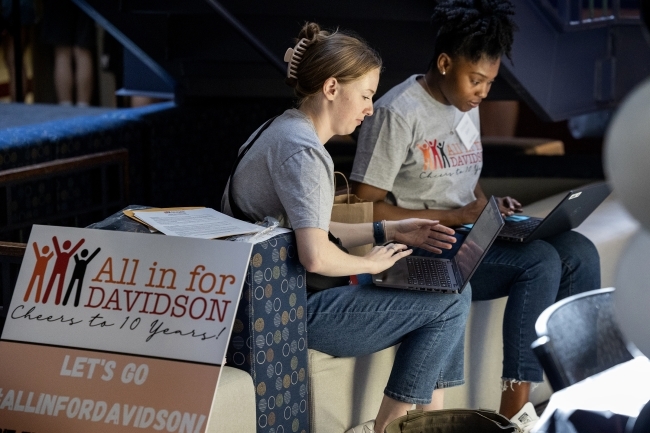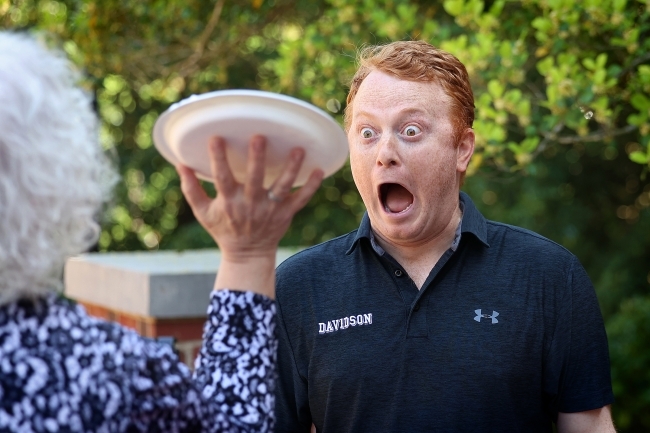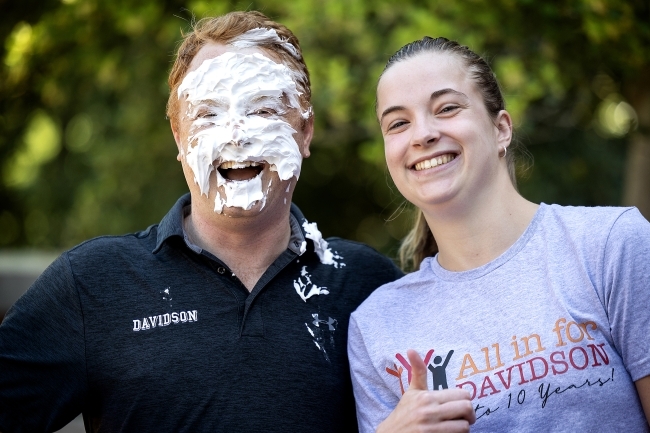 The day's original goal of 2,000 donors was met by 5:30 p.m. and Wildcats continued to show up until the final minutes. A group of anonymous challengers added $500,000 to the total once the goal was reached.
Through gifts on #AllinforDavidson, made through The Fund for Davidson, donors supported all areas of campus, including scholarships, the arts, athletics, experiential learning, diversity and inclusion, student health and well-being and more.
The #AllinforDavidson challenge first launched in June 2014. Including yesterday's total, more than $10 million has been raised in new gifts and challenge dollars through the effort.
"This is my first #AllinforDavidson as president, although I've been all in since I first stepped foot on campus as a student," said President Doug Hicks '90. "We rely on philanthropy to prepare our incredible students for meaningful lives of leadership, service and impact. Thank you for contributing to our shared future. You make us better!"