Justice and Generosity: The Way of Ward Black Law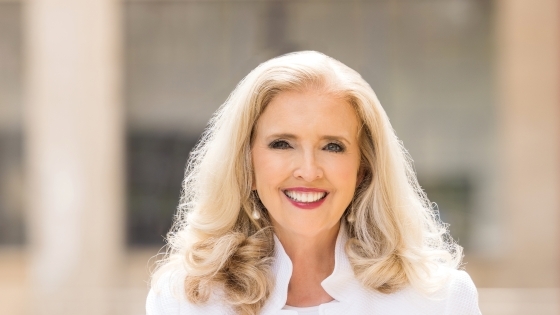 Organic chemistry and theatre helped lead Janet Ward Black '82 to a career in … law.
Didn't see that coming? 
She didn't either.
"I wanted to be a doctor," said Black, a Kannapolis, North Carolina, native who was the first woman from Cabarrus County admitted to Davidson College. "I was good at science and placed out of freshman biology. There I sat in organic chemistry during my first-year winter semester and, after 50 minutes of listening to the professor, I had no idea what he said. My plan since I was five years old was to become a doctor, and I thought I was doomed."
Despite some initial disappointment and concern, Black didn't sit around and waste time. She immediately switched her focus to economics, which she figured would set her up nicely for law school. 
Plan B worked out okay. Today, Black lives in Greensboro and runs one of the largest woman-owned law firms in the state. Ward Black Law represents people across North Carolina who are injured at work, in accidents and by dangerous products and environmental hazards. Over the last decade alone, the firm's clients have received settlements of more than $100 million. 
"Davidson did me a favor, because I think I would have been a rotten doctor," Black said. "I imagine being a caregiver to someone I couldn't fix or help—my heart isn't of the nature where I could recover and move on to the next patient. But in law, I'm able to make institutional change. I can affect a law in North Carolina that changes the lives of 12 million people." 
When Black first thought about what type of law she might want to practice, she thought trial law was out of the question because of her severe fear of public speaking. Then the Davidson College Theatre Department helped her see things differently.
"I ended up taking a theatre class, and that led me to participate in several plays," she said. "I played a Hot Box Girl in 'Guys and Dolls,' and I played Queen Elizabeth when we performed 'Raleigh' in Charlotte's Spirit Square. These experiences helped me understand the importance of communication and the power of storytelling. Public speaking became easier and easier, and now I do it for a living. To this day, though, I will only use lavalier or podium microphones because my hand will shake with a hand-held mic." 
Courtroom Fit for a Queen
Junior year, Black decided to enter the Miss Charlotte-Mecklenburg beauty pageant. She won. That win took her to the Miss North Carolina stage the following summer. She won again. And that win took her to Miss America, where she won a grand talent award.
Just two months after her initial win, Black's father passed away. At the same time, the pianist discovered she would have to learn a new piece for the state pageant, as someone who won their local title before her had already claimed Chopin's Revolutionary Etude. 
"This became a time of healing for me at Davidson," she said. "I spent hours and hours in on-campus music rooms, listening to music, searching for something I could learn and use successfully at Miss North Carolina. I had to do it for the pageant, but the process helped me tremendously through the sadness of losing my father. I ended up choosing another Chopin piece, Winter Wind. It went well, but I went right back to Revolutionary Etude for Miss America."
Serving as Miss North Carolina 1980 meant Black left Davidson to fulfill the duties of the title, returning a year later to complete her senior year and graduate with the Class of 1982. She attended Duke University for law school and landed her first job with the Cabarrus/Rowan District Attorney's Office. She was the first woman to become an assistant DA in the office—"the girl lawyer," as she was often called.
Being one of few women on the scene wasn't new for Black. Her time at Davidson was positive, but she would hear comments about some faculty members feeling less than enthusiastic about coeducation. Regardless, she said she felt she was treated with the same respect and care as her male classmates, even if there were urinals in the women's bathrooms. 
The courtroom, however, didn't feel like a level playing field.
"There were judges who weren't used to women trial lawyers and definitely not ones representing the government in criminal cases," she recalled. "I had to outwork the men and be supremely prepared to make sure they did not treat me, the beauty queen, any differently. The moment I felt I'd be okay was when a very grumpy senior superior court judge asked me to join him for lunch along with a few male lawyers and bailiffs. I knew I had arrived." 
Black's excellence and leadership are recognized around the state and across the country. She served as the third woman president of the North Carolina Association of Trial Lawyers, the fourth woman president of the North Carolina Bar Association, and was the second lawyer in history to serve as president of both organizations.
Also among her highest professional honors are the Order of the Long Leaf Pine, the highest civilian honor in the state of North Carolina. She was named the Community Foundation of Greater Greensboro's Woman of the Year in 2018 and Personal Injury "Lawyer of the Year" in the Triad by US News & World Report in 2020.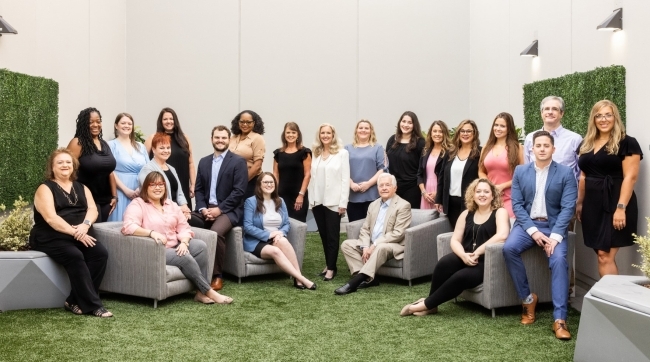 Family, Faith, Philanthropy 
Black is proud to say hers is not a typical law firm. The 30 staff members' family photos line the hallways, and a sign in the lobby says, "seek justice, give generously, love lavishly." 
Some 16 years ago, while serving as president of the NC Bar Association (NCBA), Black led the creation of "4ALL," intended to help bring justice and legal access to the many North Carolina residents who could not afford proper legal representation. She worked with volunteers to set up call-in days when anyone in the state could call and speak to a lawyer at no charge. The NCBA continues the program today.
Community mindedness and deeply rooted Christian values are at the foundation of Black's work.
"The way we use Christian values to care for our staff and our clients and serve our community has been the greatest joy of my life," Black said. "Years ago, I joined C12, a national organization for Christian CEOs and executives. We meet one full day a month to learn how to make our businesses better businesses and better ministries. We try to figure out how to do what's right with the talents we've been given and for the people who have been entrusted to us, including our staff and our clients." 
One way this aim plays out for Black and her team is through tithing. The firm gives away 10 percent of its gross revenue—not profits—to non-profit organizations, both locally and globally. The "Tithe Team" spearheads discussions around where the money will go, but the entire staff must be aligned on the final decisions. The only rule is that the organizations must use the firm's contributions as an anonymous match; they are not allowed to list Ward Black Law as a donor or sponsor.
"I've always tithed on my own income, so I see this as tithing for every person who works here, regardless of their faith backgrounds," Black said. "We know our work helps clients in their individual plights, but knowing a dime on every dollar is serving the hungry, the sick, the homeless, the incarcerated—we're changing the world."
---
50+ Years of Coeducation
Davidson College will celebrate 50+ Years of Coeducation on campus November 3-5, 2023. The planning team will also host regional events and virtual opportunities in the weeks prior.
Please visit the website for additional information and to share your story ideas.
---