Caroline Okel '19: Liberal Arts Lessons in the World of Finance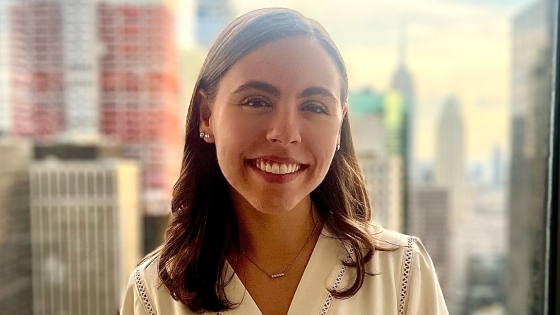 At Davidson, Caroline Okel '19 learned to raise her hand and speak up without fear, a skill she's carried with her to the finance world of New York City. 
A Charlotte native, Okel always knew she wanted to work in finance and started her first job with Bank of America just after graduating. She worked in the Charlotte office for six months before the Covid-19 pandemic hit. 
"I always thought I might want to move to New York City, and being trapped in my apartment for a year and a half made me want to do it even more," she said.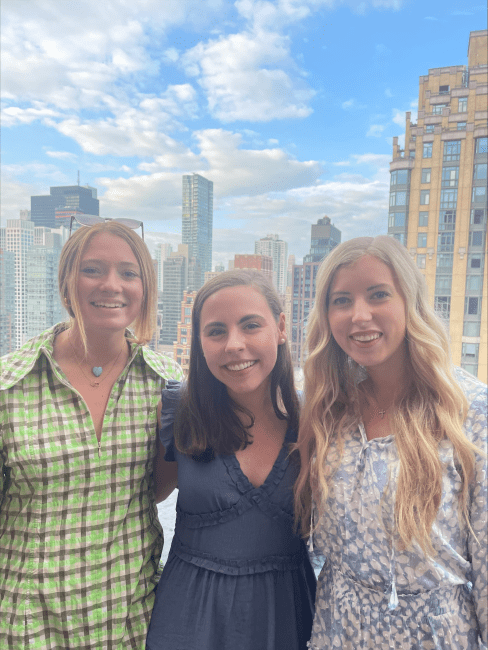 During her third year with Bank of America, she transferred to their New York office. At first, it seemed daunting to leave Charlotte behind, especially with her connections to so many Davidson alums in the area, but Okel quickly began to find her niche. At the end of 2022, she began a new position working in investor relations at Axonic Properties. 
"I loved covering real estate clients, so working for a real estate investment firm felt like a great next step," she said. "I thrive in an environment where I feel like I can make a difference. Being part of a smaller team allows me to learn more about the business and contribute in different ways."
Her new role requires more than a knowledge of finance. She drafts quarterly letters and performance updates, communicates with property managers, keeps track of acquisitions and always winds up learning something new. 
"Having a liberal arts background has set me apart," she said. "Writing and communicating well is a huge part of my job."
Okel's father and aunt both attended Davidson and, like many legacy students, she was determined to end up anywhere else until a visit to campus changed her mind. As a student, she dove headfirst into her economics classes, forming close relationships with professors who helped shape her career.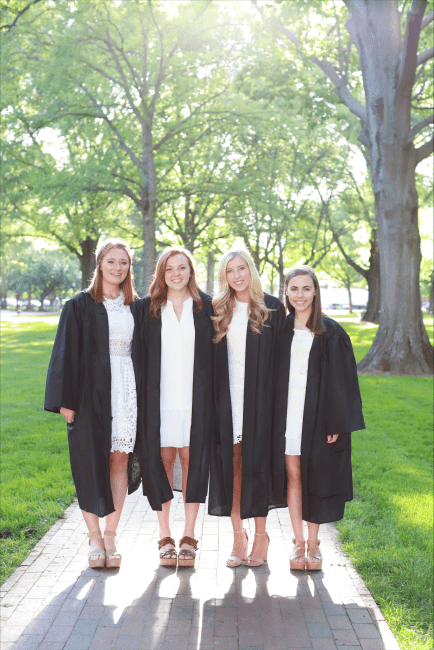 Often one of the few women in her classes, Okel learned to stand out among her peers by speaking up with confidence and empathy. In her professional life, she has almost always been the only woman on her team, and the support she received at Davidson prepared her to succeed in a male-dominated field.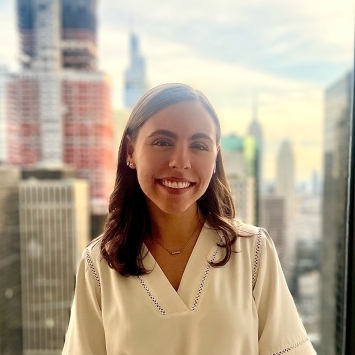 I've had to learn to stand up for myself and be firm when I know what I'm talking about. This job, like Davidson, has helped me become more direct and better at asserting myself.
Caroline Okel '19
Looking ahead, Okel wants to help other Davidson women find their place in economics and finance. Just a year after graduating, she became a part of the Young Alumni Ne Ultra Society (YANU), which celebrates generous giving to the college. Whether it's helping bring students to Davidson, improving resources or providing access to study abroad programs, she's determined to stay involved.
"I feel really grateful for the education I received," she said. "Going to a school where every professor made an effort to know me has shaped the course of my life and made me confident in my abilities after graduating. I want to help others have this experience regardless of their financial situations."