Anne Truetzel
Assistant Professor of Classics
Education
Ph.D. Princeton University
M.A. Washington University in St. Louis
B.A., B.S. Duke University
Background
After working for two years as an investment banking analyst for Goldman Sachs in New York, I returned to my love of classics—all of it, including history, language and literature, and art and archaeology. My teaching and research interests span all of these areas but with a particular focus on Roman history, ancient families, gender and sexuality studies and warfare. I will defend my dissertation, Roman Women on the Home Front in the Second Punic War, in the fall of 2019. This project explores how Roman women's bodies and labor were co-opted to provide material and ideological support during this pivotal conflict.
I also have long standing interests in archaeology, which first developed when I studied at the Intercollegiate Center for Classical Studies in Rome as an undergraduate student. Subsequently, I pursued these interests as a graduate student by participating in the Summer Program in Archaeology and the Summer Program in Digital Documentation of Archaeological Collections, both at the American Academy in Rome. I've taken part in excavations in Spain and Pompeii, and since 2013, I have been on the staff of the Contrada Agnese Project, focused on the excavation of a Hellenistic house at Morgantina in central Sicily. I am currently the Director of Materials Management, responsible for coordinating post-excavation processing of archaeological material, including ceramics, small finds and paleobotanical and zooarchaeological remains. Mentoring student-volunteers at Morgantina is one of my greatest joys, and I look forward to bringing Davidson students to the site, both to dig in the field and to do research in the lab!
My previous and forthcoming publications include a co-authored article in Engaging Conservation: Collaboration Across Disciplines (2017) about how archaeologists and conservators work together at Morgantina; a co-authored article on a bronze coin hoard from Morgantina that will appear in the next volume of the American Journal of Numismatics (2019); and an article entitled "Aemilia's Apparatus: Ritual Implements, Gender, and Warfare in Mid-Republican Rome," which has been solicited for inclusion in a special volume of Arethusa (2019/2020). 
Prior to coming to Davidson, I taught Latin and Greek language and literature courses at all levels, as well as courses in ancient history and archaeology, and I received a Graduate Teaching Award for my work at Princeton University. My pedagogical goals in all my courses are 1) to cultivate an inclusive, collegial, and lively learning environment in which all students can succeed; 2) to foster students' abilities to analyze ancient evidence of all kinds (literary, documentary, material), including non-traditional sources; and 3) to challenge students to look at their own language and culture from a new perspective after engaging with those of ancient societies.
Outside teaching and research, I enjoy traveling, running, tennis, knitting and avidly following the St. Louis Cardinals baseball team.
Teaching
CLA 238: War and Gender in the Ancient World
CLA 336: Augustus and the Roman Republic
LAT 101: Elementary Latin I
LAT 102: Elementary Latin I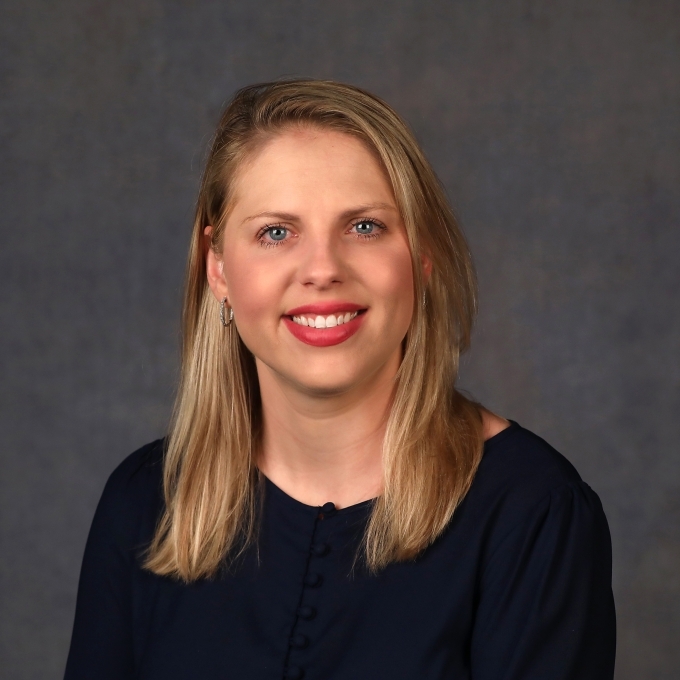 Contact
Department(s)
Chambers 3010
Pronouns: she/her/hers