Douglas Hicks
President | Professor of Religious Studies
Education
Ph.D., M.A. Harvard University
M.Div. Duke University
B.A. Davidson College
Background
I trace a direct pathway from my undergraduate years at Davidson College to my understandings of leadership, justice, and a good society—themes that became the subjects of my teaching and scholarship. Throughout my career I have served as a professor and leader at residential liberal arts colleges. I believe our job as educators is well reflected in Davidson's statement of purpose: to guide our students in cultivating humane instincts and creative and disciplined minds, equipping them to lead and serve in their communities.
Faculty mentors guided me to see the important intersections of religion, ethics, and economics. At Davidson, I completed an honors thesis on poverty in Charlotte.  I studied at Duke Divinity School and completed a Ph.D. at Harvard in religion and economics under the guidance of theologian Ronald Thiemann and economics Nobel laureate Amartya Sen. My dissertation analyzed how Christian social ethics contributes to an understanding of economic inequality and human well-being.
I've written four books, co-edited five additional volumes, and published articles for scholarly and public audiences. My website, douglashicks.com, includes information about and links to many of these. My books focus on how leaders can draw upon the diverse religious and moral beliefs of citizens to combat inequality and solve public problems. My essays on higher education discuss the value of innovation in the liberal arts.
Before coming to Davidson, I taught as a professor of leadership studies and religion at the University of Richmond and became the founding director of UR's Bonner Center for Civic Engagement. At Colgate University, I served as provost and dean of faculty and professor of religion. At Emory, I led the university's Oxford, Georgia campus as dean of Oxford College and William R. Kenan Jr. Professor of Religion. Throughout my career I have sought to teach and write about ethics and a good society while striving as a campus leader to shape an educational community that reflects that vision.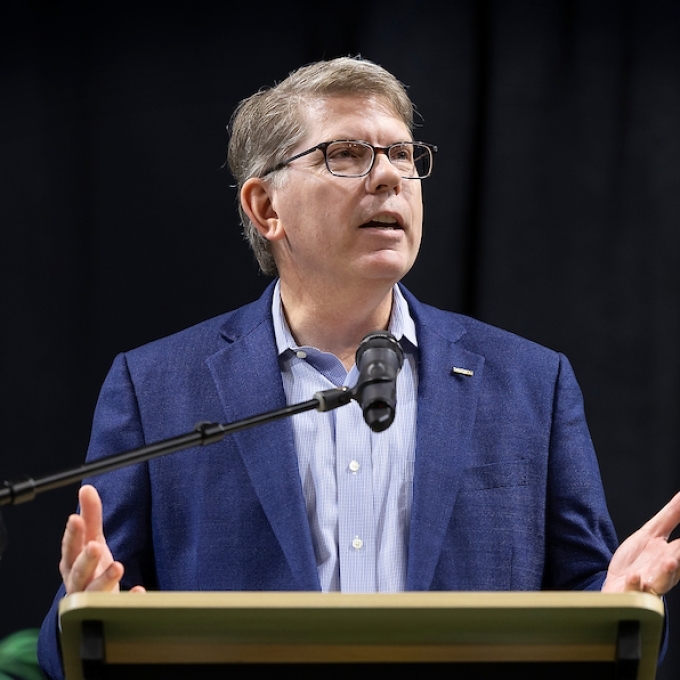 Contact
Department(s)
---
Follow