Karl Plank
James W. Cannon Professor of Religion
Education
Ph.D., M.Div., M.A. Vanderbilt University
B.A. Hanover College
Background
I have taught biblical studies and Jewish literature and thought at Davidson since 1982. In my office hang photographs of Martin Buber, Abraham Heschel, and Thomas Merton. They are there for a reason.
I start nearly every course with a quotation from Wayne Booth, who wrote, "For me, one good reading of one good passage is worth as much as anything there is, because the person achieving it is living life fully in that time." I like that. It's what I try to accomplish in class?that "one good reading of one good passage" day after day - and to do so in a way that feels like this is part of living a full life. The good passage can come from most anywhere.
I believe that biblical narrative and poetry bring our deepest desires and secrets out of hiding, that modern Jewish fiction resuscitates what is dead within us, that midrash rhymes with honesty and imagination, that intertextuality is a jail-break from solitary confinement. I teach this literature convinced we survive what we need to through stories and poems, that we get better in the company of parable, metaphor, and liturgy. This is why I think, along with those ancient rabbis, that reading is a religious act, something we ought to do well and often. It's why I teach what I do and how.
There are other things someone might want to know about me in an idle moment: what I've published, my research on intertextuality and work as a poet, and what awards have come my way. I do care about these and welcome you to review my CV (PDF) and my poetry website for any of the particulars. But they do not matter as much as what I've said above or even that I can play Irish fiddle with passion and once upon a time knew how to stay in front of a hard-hit grounder, head down and eye on the ball.
Teaching
My courses currently taught include:
Tragedy and Comedy in Biblical Narrative
The Psalms and the Self
Wisdom Literature
Parables of the Jewish and Christian Traditions
The Spiritual Imagination in Contemporary Poetry
Modern Jewish Literature
Jewish Religious Life
The Genesis Narrative
The Exodus Tradition
Modern Jewish Thought
Seminar: Religion and Law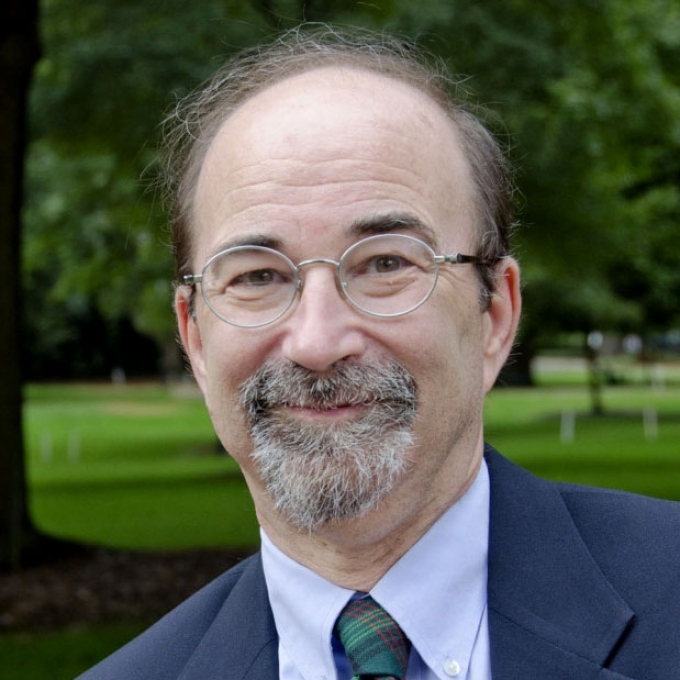 Contact
Department(s)
Box 7014
---
Follow