Kathleen J. Turner
Professor Emerita and Founding Chair of Communication Studies | Founding Director of Oral Communication and the Speaking Center | Past President, National Communication Association
Education
Ph.D. Purdue University
M.A. Purdue University
B.A. University of Kansas
Areas of Expertise
Media
Popular culture
Political communication
Women's issues
Rhetorical history
Background
Davidson called me in 2004 to establish an oral communication program and to transform a single course in principles of oral communication into a vibrant curriculum in Communication Studies. I have particularly enjoyed teaching such courses as Introduction to Communication Studies, Critical Analysis of Media, History of Mass Communication, Visual Communication and Gender, Political Communication, Persuasion, and Communication Theory and Research. Receiving awards for outstanding teaching from the National Communication Association, the Southern States Communication Association, and the Davidson College Student Government Association has been gratifying.
As a generalist in the classroom, I relish the opportunity to explore the interconnections among interpersonal, public, and mass communication. As a rhetorical analyst in my scholarship, I study communication as a process of social influence, particularly concerning media, popular culture, politics, and women's issues.  I have written Lyndon Johnson's Dual War: Vietnam and the Press (University of Chicago Press) and coauthored a volume on communication centers. I have also edited Doing Rhetorical History (University of Alabama Press), and am co-editing Reframing Rhetorical History (University of Alabama Press). In other publications, I have examined such topics as Miami Vice, sixties protest music,  the rhetorical analysis of movies, the future of rhetorical studies, presidential libraries, Time's coverage of religion, social movements' efforts to influence news coverage, comic strips, and the history of product placement.
Between 2002 and 2020, I've had the honor of leading seminars and serving as Scholar in Residence for NCA's Hope Conference. Elected to the leadership succession of the National Communication Association, I served as president in its centennial year of 2014.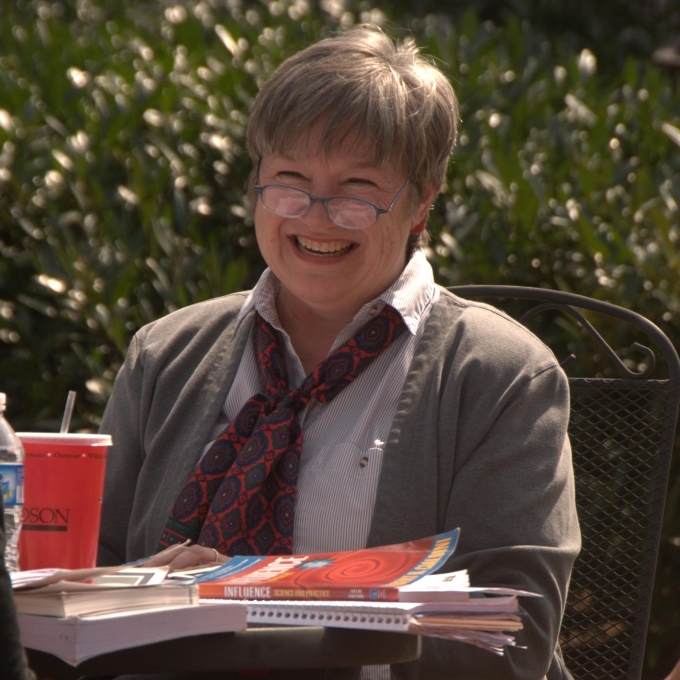 Contact
Department(s)
Mailing address:
PO Box 2415
Crested Butte, CO 81224