Kevin Davis
Chief Information Officer
Education
A.B. Harvard College
M.B.A. Boston University
Background
I joined Davidson in 2017 as deputy chief information officer and was named Davidson's CIO in 2019. 
My career began as a student-employee for my college's IT division and since then I've worked professionally in higher education IT since 2000, including leading teams in client support, academic technology, IT service management, and global technology at Duke and Harvard. At Davidson and T&I, I'm honored to lead and build a team of technologists who work hard to help the campus use technology to make their academic and administrative work more productive and efficient, in the context of a full understanding of both the promises and risks that technology bring to our daily lives.
From a leadership perspective, some of the questions on my mind include:
How do we continue to build a team that is diverse and inclusive across multiple dimensions, both within our hiring practices and through outreach to the campus and external communities?

In a time where cybersecurity needs and challenges are so widespread, how do we best secure Davidson data and systems without unnecessarily impacting the ability of the campus to get work done?

How can we best make use of the growing array of systems and solutions that help every part of campus be more digital in their work, while both being cost-efficient as an institution and ensuring that data are shared across divisions and systems to avoid siloed processes and data?

What opportunities do we have to use technology to help us communicate and collaborate more efficiently as one campus comprised of many sets of overlapping needs, interests and preferred styles of receiving information?

How can we best invest in support for computationally-intensive research and teaching/learning activities, either as an institution or through partnerships with other institutions, to ensure we can recruit, retain and support the brightest faculty and students and support those research and learning activities that are integral to our academic mission?

In an era with rampant, harmful misinformation and disinformation going viral on social media, how do we best prepare our students and community to critically analyze digital sources?
I am happy to meet with members of the Davidson community; please feel free to reach out for an in-person or virtual meeting! Davidson faculty, staff, students and community members only; vendors, please do not use this link, please contact me by email instead.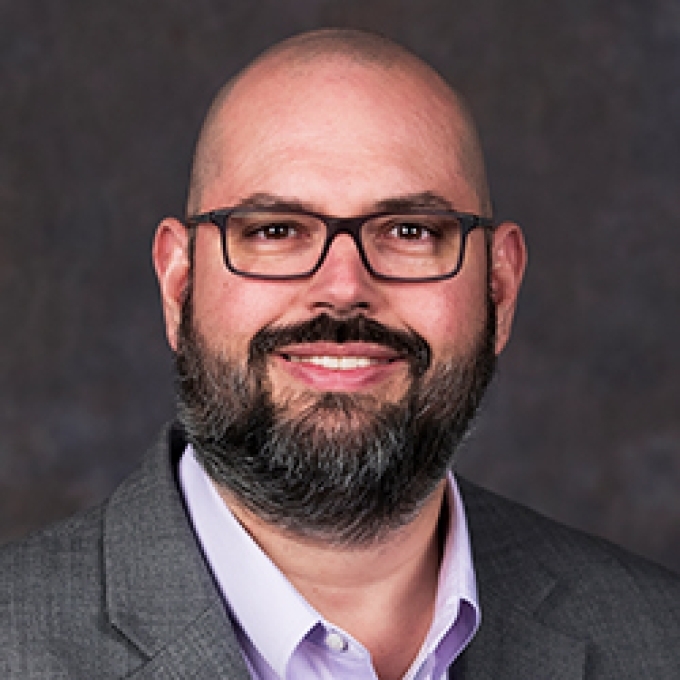 Contact
Department(s)
T&I Main
Pronouns: he/him/his