Kris Hopkins
Associate Director of Financial Aid
Go-To Meal in Area: For a special occasion, I love 131 MAIN Restaurant in Cornelius. In particular, the seared Ahi Tuna salad is a real treat, with mixed greens, avocado, mango, and other surprising elements!  And it gets bonus points for the fact that I can get two meals out of it … and it survives take-out nicely since it doesn't need to be served hot!
Hidden Talent: I sing (for example, "a long time ago in a galaxy far, far away," I was thrilled to be a member of the Boston Symphony Orchestra's Tanglewood Festival Chorus!)…and although I'm not generally known for cooking (having married an accomplished chef), I'm told I make a tasty-and unusual-baked oatmeal breakfast casserole!
#WhyDavidson:  I love that the college cares so deeply about educating the whole person, both inside and outside the classroom, by providing opportunities for students to explore their passions and figure out how they want to make their mark in the world.
How to Spend Afternoon in Charlotte Area: Not in Charlotte, but right in our back yard there's Lake Norman and Davidson's 110-acre Lake Campus! Wow—what a wonderful community resource!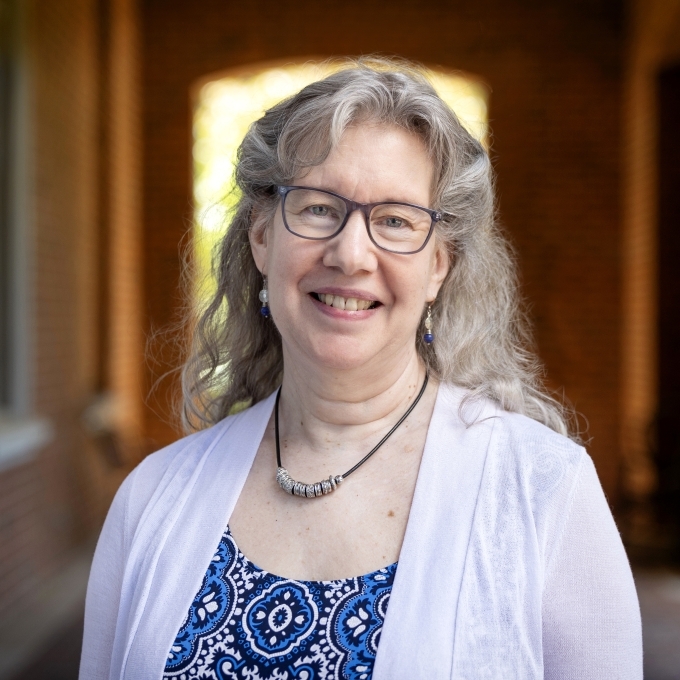 Contact
Department(s)
Financial Aid Focus: Financial Aid Counselor for last names F-I
Pronouns: she/her/hers