Davidson Celebrates Record-Breaking Fundraising Year and Leading Alumni Participation Rate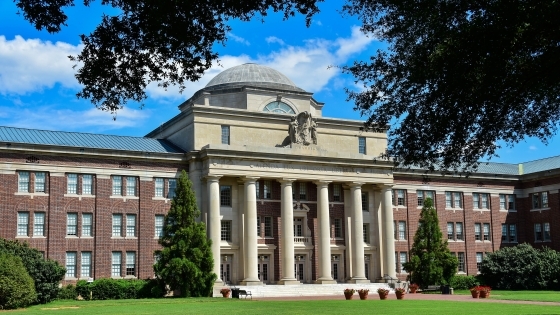 The Davidson College community raised more than $106 million over the past year -- the most successful fundraising year in Davidson history.
The unprecedented total will fund institutional priorities including scholarships, faculty support, athletics, student experience and the arts. The investments from alumni, parents and friends of the college marked the final year of the Game Changers: Inspiring Leaders to Transform the World campaign.
More than 55.8 percent of alumni gave to the college during the fiscal year. National data is not yet available, but that figure is expected to place Davidson among the top ranks -- if not the very top -- in alumni giving participation among all colleges and universities nationwide.
The campaign, which launched in the fall of 2014, ended June 30 with a total of more than $555 million, significantly exceeding the original goal of $425 million.
"It's a daily privilege to serve Davidson as a part of this inspiring community of students, alumni, faculty, families, staff and volunteers, all of whom share a commitment to Davidson's abiding purpose and urgent calling," said Davidson College President Carol E. Quillen. "Across every field of human endeavor, the world needs our graduates. Through the collective vision and generosity of this community, we together have helped ensure that driven young people, whether from next door or across the globe and no matter their financial circumstances, can attend Davidson and learn where their talents meet the world's needs. We look forward to celebrating the far-reaching impact of the Game Changers campaign later this year -- thank you to each person who chose to be a part of it."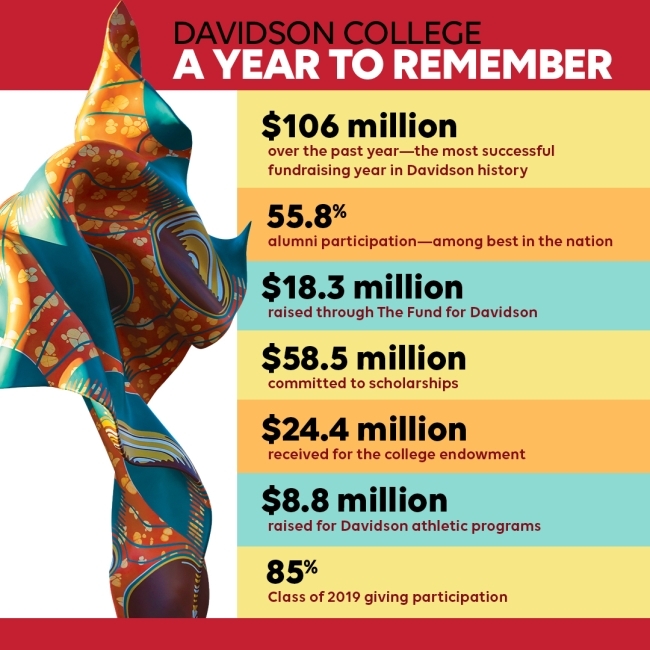 Key totals from the past year include:
$18.3 million raised through The Fund for Davidson

$58.5 million committed to scholarships

$24.4 million given to the college endowment

$8.8 million raised for Davidson athletic programs

Senior class of 2019 giving exceeded the 85 percent participation goal
Fiscal year 2019 gifts of note: 
Richard Halton '77 and Jean-Marc Frailong committed an estate gift of at least $25 million, the largest estate commitment in Davidson College history.

Mike '85 and Alison Hall Mauzé '84 made a gift to establish and endow the Mauzé Scholars Program, with the first scholars enrolling this fall.

Jennifer and Steve MacMillan '85 gave $2.7 million to make the Davidson golf program the college's first fully endowed Division I scholarship program.

The college installed "Wind Sculpture (SG) I" by Yinka Shonibare, a gift from Pat Rodgers in memory of her husband, B.D.

The Duke Endowment awarded a $24 million grant to expand the James B. Duke Scholars Program by providing full-tuition scholarships to five students per class.

The Howard Hughes Medical Institute awarded a $1 million Inclusive Excellence grant, allowing faculty to examine institutional structures that limit student success in STEM fields.
"We are thrilled to wrap up the Game Changers campaign by celebrating these extraordinary totals," said campaign co-chairs Alison Hall Mauzé '84 and John McCartney '74. "It has been our privilege to serve the college throughout this momentous effort, which has transformed what is possible at Davidson College. The impact of each and every gift will be felt by Davidson students for years to come."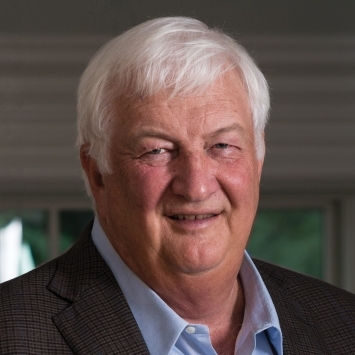 It is my feeling, and it was my father's feeling, that if you played a sport at Davidson or if your child played a sport at Davidson, and the sport continues to improve over time, former players are enjoying the reputational advantage of being part of a very successful program. We need to invest in these programs now.
Lowell Bryan '68, on his $1 million gift to wrestling and lacrosse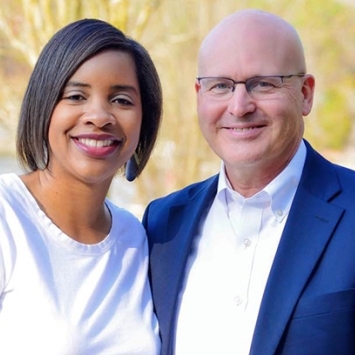 We wanted to do something small that may lead to large change in a student's life. Students of color need Davidson and, just as importantly, Davidson needs students of color. In order for everyone to understand history and the roles we all have in building our future, we have to talk to one another and learn from our unique experiences.
Tonya and Stephen Keener '77, on their support of the Emergence Scholarship program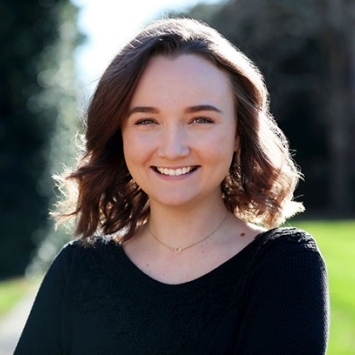 I wanted to be close enough to home to be able to see my brother, whom I've helped raise. We live with our grandparents, who are unable to help with college financially, so scholarships were a must-have. Everything I needed was here at Davidson.
Jennifer Griffin '21