Davidson Recognized for Deep Ties to Community and Commitment to Engagement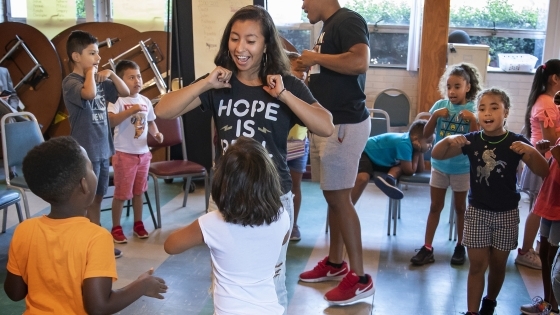 The Carnegie Foundation this week recognized Davidson College's success in reaching off campus and into the community. The century-old foundation, devoted to erasing educational inequities, has awarded Davidson its Community Engagement Classification.
The organization highlighted how the college's curriculum, community partnerships, and research and service opportunities engage faculty and students in a mutually beneficial relationship with the broader community, while giving students crucial experience and life skills. Students connect what they are doing in the classroom with real world problems, part of Davidson preparing them for lives of leadership and service.
"Davidson is grateful for the opportunity to work with great community partners who are addressing urgent challenges our society faces," said Davidson College President Carol Quillen. "Our students, faculty and staff are excited to build on these efforts and to honor this distinguished recognition from the Carnegie Foundation."
Davidson is one of 119 U.S. colleges and universities to receive the Community Engagement Classification, which indicates institutional commitment to community engagement.
This important classification is awarded following a process of extensive self-study by each institution, which is then assessed by a national review committee led by the Swearer Center for Public Engagement at Brown University, the administrative and research home for the Carnegie Community Engagement Classification.
"Community engagement is deeply engrained in our culture at Davidson," said Stacey Riemer, associate dean and director of civic engagement at Davidson. "Many people across campus and in our community contributed to the year-long evaluation that allowed us to reflect upon the ways that our curriculum, programs, practices, and resources support robust community partnerships."
Some Examples of the College's Reach & Commitment
Each student must take one course that satisfies the Justice, Equality, and Community (JEC) requirement. These courses address the manifestations of justice and equality in various communities, locales, nations or regions.


 

The Center for Civic Engagement and Athletics have partnered on a new "Cats Care" initiative to build upon current engagement efforts and encourage more engagement among athletes.


 
In the 2018-19 academic year,

faculty offered 27 community-based learning courses in partnership with community organizations.


 

80 Bonner Scholar students contributed a total of 22,400 hours of work with public and nonprofit organizations.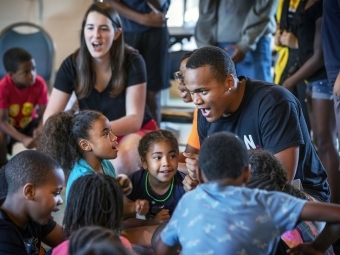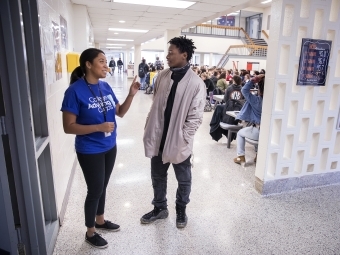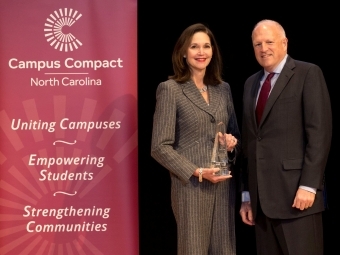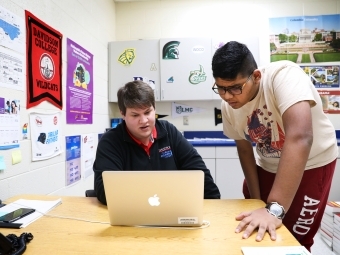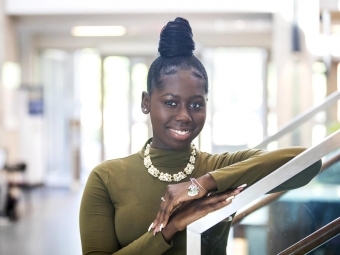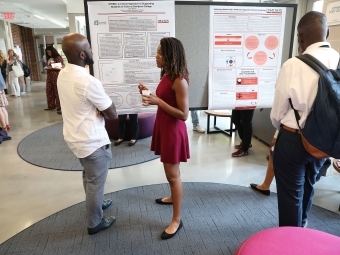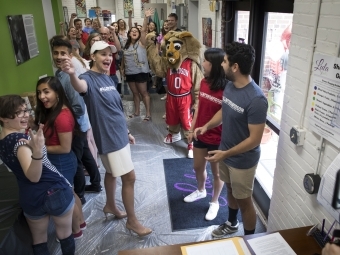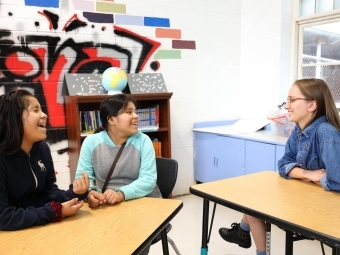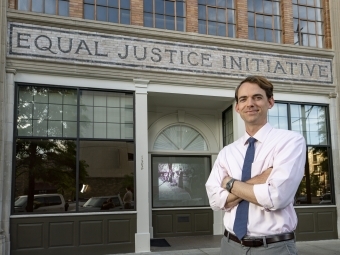 "These institutions are doing exceptional work to forward their public purpose in and through community engagement that enriches teaching and research while also benefiting the broader community," said Mathew Johnson, executive director of the Swearer Center, which houses the Carnegie classification.
The Carnegie Community Engagement Classification has been the leading framework for institutional assessment and recognition of community engagement in U.S. higher education for the past 14 years.
Without committed partners in the community, these invaluable experiences and opportunities would not be possible, Riemer said.
"This classification is also a recognition of community leaders in our nonprofit organizations, churches, businesses, and others who are eager to work together to build community capacity and who generously share their time and expertise with our students, faculty and staff," she said.
Of the 119 institutions classified, 44 are receiving the classification for the first time; 67 are public institutions and 52 are private.
About the Carnegie Foundation for the Advancement of Teaching
The Carnegie Foundation for the Advancement of Teaching aims to build a field around the use of improvement science and networked improvement communities to solve long standing inequities in educational outcomes. The Foundation, through the work of the Carnegie Commission on Higher Education, developed the first typology of American colleges and universities in 1970 as a research tool to describe and represent the diversity of U.S. higher education. The Carnegie Classification of Institutions of Higher Education (now housed at Indiana University Bloomington's Center for Postsecondary Research) continues to be used for a wide range of purposes by academic researchers, institutional personnel, policymakers and others. For more information, visit carnegiefoundation.org. 
About the Swearer Center for Public Service
In 1986, Brown University President Howard Swearer founded one of the first public service centers in the nation, now named for him—the Swearer Center for Public Service. The Swearer Center is a hub of community, scholarship, and action at Brown University. Through innovative programs and fellowships that reach across Rhode Island and around the globe, the Swearer Center connects people to co-create knowledge and positive social change, advances the field of engaged scholarship, and integrates social innovation with community engagement. In 2017, the Swearer Center became the administrative and research home of the Carnegie Community Engagement Classification. For more information, visit the Swearer Center website.