A-10 Forms Commission on Racial Equity, Diversity and Inclusion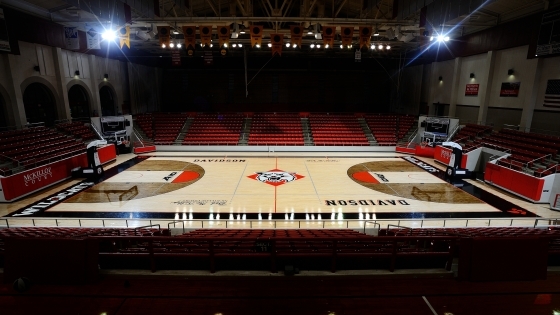 NEWPORT NEWS, VA. – The Atlantic 10 Conference announced the formation of the Commission on Racial Equity, Diversity and Inclusion to leverage the collective resources and expertise within the A-10 to facilitate effective, meaningful discussion and sustainable improvement in equality and social justice.
"On behalf of the Atlantic 10, I am proud to announce the formation of the Conference's Commission on Racial Equity, Diversity and Inclusion. This new initiative marks a crucial step forward in ensuring that our sports teams and staff, our campuses, and society as a whole foster respect for diversity and work to combat racism at its very root," said Duquesne University President Kenneth Gormley, J.D. "We are determined to work collaboratively to foster important dialogue—and to translate those words into action, resulting in meaningful, sustainable improvement in the areas of racial equity, diversity, and inclusion, beginning with the entire A-10 Conference."
The commission is being co-chaired by Gormley and La Salle Athletic Director Brian Baptiste, and will consist of three representatives from each member institution. The commission is composed of a diverse representation from A-10 governance groups, current and former student-athletes and coaches, as well academic and university personnel and subject matter experts. Education and training, advocacy and activism, structure and accountability will be the focus of the commission's work. The objectives include increasing accountability in normalizing anti-racist behaviors, taking advantage of opportunities to make a stand where necessary to support equity and social justice, an increase education on cultural expectations, conduct and social interactions and support for addressing hiring practices. Forming partnerships and creating strategic alliances that will help achieve these goals will also be part of the charge of the commission.
"Social and racial unrest has had a profound impact on our country this summer, but in truth, the issues that cause this unrest have unfortunately been ever-present in our society," said A-10 Commissioner Bernadette V. McGlade. "The commission provides an opportunity for the Atlantic 10 to unite our people and resources on each campus to effect change locally, regionally and nationally. We have strong programming and initiatives within each of our 14 universities and colleges, thus the opportunity to collaborate will enable all to be stronger together. Our administrators, coaches and student-athletes are eager to leverage this moment and work together to move our society forward, and the commission will help facilitate that effort."
The commission will work closely with groups within the A-10 that have formed in the wake of the social unrest in 2020, including Athletes Driving Change (A-10 women's basketball student-athletes) and Connecting for Change (established by A-10 men's basketball assistant coaches).
The commission will inventory all campus efforts related to racial and social justices programs with the goal of expanding the reach and impact to the entire A-10 footprint. Building out our individual foundations can only empower and increase participation in the political process, social practices and cultural excellence. The commission's first initiative is co-sponsoring a symposium hosted by Duquesne University on Thursday, Oct. 15 with Jim Rooney and N. Jeremi Duru on the NFL's Rooney Rule, and its practical application to higher education and intercollegiate athletics. More information on the symposium will be made public closer to the event.
"Our A-10 institutions have come together to stand in solidarity to support social justice efforts. Based on the urgency of this moment, inaction is no longer an option. Through continued education, advocacy and bold action, the commission's efforts will serve as a catalyst toward progress," said Baptiste. "Historically, college campuses have been centers of activism and drivers of change. Through our unified commitment, this is a real opportunity for the Atlantic 10 to embrace the passion on our campus communities, and channel it into meaningful actions that will positively impact those harmed by systemic racism."
The chairs of each of the A-10's governance groups will also serve on the commission in an ex-officio capacity. They include Dr. Mark C. Reed, chair, presidents council; Thorr Bjorn, chair, athletic directors; Sherene Brantley, chair, senior woman administrators; Dr. Rebecca Spencer, chair, faculty athletic representatives; Ryan Bamford, chair, student-athlete advisory committee (SAAC); Amaya Hamilton and Caroline Paterno, A-10 SAAC representatives; and Erik Janss, a baseball student-athlete who serves as the A-10's representative on the NCAA Division I SAAC.
About the Atlantic 10 Conference
The Atlantic 10 Conference was founded in 1975 and consists of 14 diverse members across eight states and Washington, D.C. The mission of the Atlantic 10 is to provide an enhanced student-athlete experience through 21 nationally competitive championship sports. The basketball-centric conference is committed to integrity, educational excellence and providing quality equitable championship experiences for its student-athletes, coaches, and support staff. The membership consists of Davidson College, the University of Dayton, Duquesne, University, Fordham University, George Mason University, The George Washington University, La Salle University, the University of Massachusetts, the University of Rhode Island, University of Richmond, St. Bonaventure University, Saint Joseph's University, Saint Louis University and Virginia Commonwealth University. For more information, visit www.atlantic10.com.
Related News
Davidson College Athletic Director Chris Clunie Honored to Join Black AD Alliance