Davidson College Goes Test-Optional in Three-Year Pilot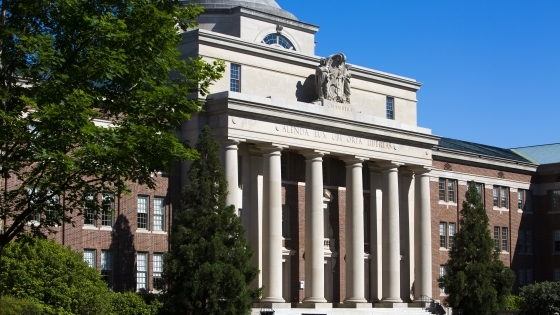 Beginning today, Davidson College's admission process will be test-optional, giving students the option of including your scores from the SAT or ACT, if you choose.
Re-posted from March 30, 2020.
This is a three-year pilot program that will begin with students who apply for the Class of 2025. After three years, we will decide whether to extend the policy indefinitely or, again, require applicants to submit test results.
I want to share a little about why we made this change. The COVID-19 pandemic has brought unprecedented obstacles and disruptions for everyone, including young people pursuing their academic and life aspirations. SAT and ACT test dates have been canceled, and no one can offer assurance of when future tests will be offered.
These circumstances create much more than an inconvenience. They create the first in a series of hurdles for all of our applicants trying to navigate the college admission process, whether economically disadvantaged or blessed with college savings, first-generation or children of alumni, from around the world or the next town over, scholar-athletes or poets, or students who connect with us through our partners at programs such as QuestBridge or Posse Scholars.
A test-optional policy at this time speaks to Davidson's commitment to access and reflects our approach that, while tests provide some useful information, other aspects of an applicant's academic journey better reflect how they will perform and thrive here. This step hopefully provides answers, relief, and clarity to the high school students, their families, counselors, and mentors facing this crisis. Davidson has the capacity to do this well, to continue as a leader in access, and to support the high school students in this country and around the world for whom Davidson is the supportive community that will help prepare them for lives of leadership and service.
To future applicants, thank you for considering Davidson and, to our students, alumni and families, thank you for your support for the college and for each other.
Testing Policy
Students applying to Davidson have the option to submit or not submit standardized testing (ACT or SAT) as part of their application.