As White Churches Confront Racism, Researchers Seek to Create Model for Change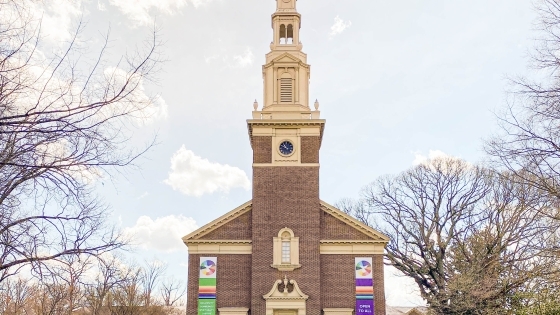 The year Rev. Ben Boswell became senior pastor of Myers Park Baptist Church in Charlotte, North Carolina, police fatally shot Keith Lamont Scott and #BlackLivesMatter protests roiled the city.
Members of Myers Park Baptist, a progressive church in an affluent neighborhood, viewed themselves as on the forefront of racial justice. But the events of 2016, amidst a contentious presidential campaign that aggravated the persistent racial tensions in American culture, tested the congregation and its new pastor.
For the whole of its 75-year history, the church opened its doors to all races despite being in a neighborhood that imposed racially discriminatory restrictive covenants for much of that time. Church leaders and dedicated members had lobbied to integrate Charlotte businesses and schools in past decades. Suddenly, a planned year-long series of monthly talks and podcasts titled "Reawakening to Racial Justice" seemed insufficient to create long-lasting change.  
"I came out of 2016 thinking conversations about race in the church were not working," Boswell says. "They seemed so shallow and hollow."
A Way Forward
Boswell is not alone. White Christians are having a moment as America again reckons with racial injustice, facing questions of how their faith should be lived and coming to terms with how Christianity itself has been intertwined with racist systems. But a newly funded project titled "Churches That THRIVE for Racial Justice" will seek to address these issues.
Thanks to a $1 million grant from Lilly Endowment Inc. to Davidson College, the five-year project will work to shed light on the challenges of racism among white dominant congregations in North America and help churches, like Myers Park Baptist, to build on their commitment to racial equity and expand their capacity for confronting racial justice.
Funding for the project comes from Lilly Endowment's national Thriving Congregations Initiative, which aims to strengthen Christian congregations so they can help people deepen their relationships with God, build strong relationships with each other, and contribute to the flourishing of local communities and the world.
Gerardo Martí, L. Richardson King Professor of Sociology at Davidson College, will lead the project in partnership with Paula Clayton Dempsey, director of partnership relations for the Alliance of Baptists (a denominational partner of Myers Park Baptist). The project's core team also includes sociologists Mark Mulder, of Calvin University and Kevin Dougherty, of Baylor University, who've spent their careers examining racial and ethnic dynamics in American churches.
"As we engage in the thriving congregations project, the leadership of the Alliance of Baptists hopes our congregational partners will actively embrace our already stated commitment to expose and address embedded systemic racism," says Clayton Dempsey. "And by doing so, we will heal as our systems change and as we develop identities and practices that are inclusive of multi-cultural ways of doing ministry in today's world."
The Alliance has centered its mission on doing justice, loving mercy and following the radicalness of Jesus for more than 30 years, Clayton Dempsey says, when the progressive denomination separated from the Southern Baptist Convention.
"Having defined the denomination early as welcoming women into full partnership in ministry and engaging in ecumenical and interfaith partnerships, the Alliance evolved to affirm and embrace the LGBTQ community," she says. "Now the denomination is committing to finding a way to repair the damage done by white dominance within itself, church and society in order to nurture community."
"I'm thrilled to be working with a denomination so deeply committed to issues of justice," Martí says.
The funding from the Thriving Congregations Initiative comes at a strategic moment in the history of the Alliance. In 2018, Alliance leaders framed racial justice as a critical need in the current national context and issued a new denominational statement of commitment that begins: "Systemic racism has been a part of the history of the United States of America and continues to exist. We, the Alliance Board of Directors and Staff, recognize that our organization was born out of white privilege and white supremacy."
"The Alliance emerged out of a denomination whose history is deeply entangled with Christian support for slavery," Martí says. "By taking a mirror to themselves, they're saying not only that racial injustice is a problem, but also that they're willing to take a hard look at how aspects of racial oppression and racial marginalization may remain amidst their churches, even though they are among the boldest Christian advocates speaking out against racism today."
The project will pilot a protocol with 15-25 churches in the United States and Canada to examine white-dominant congregational life and vitality through the lens of the Alliance's commitment to racial justice, specifically working to dislodge white-biased structures of injustice and enacting racially aware practices in their liturgies and their ministry programs.
Congregations will actively confront structures of racism to remove a crucial obstacle to thriving, one that spiritually and materially affects all people—white, Black, LatinX, Asian Pacific Islanders, Indigenous peoples and people of color.
The project team will use established social science tools to conduct a "racial audit" to determine the racial climate within the churches. As they collect and analyze data each year, the audit will serve as a baseline against which to measure progress and assess interventions. Moreover, the team hopes to foster an experience of comradery and expansive sense of mission among the congregants engaged in the work of anti-racism.
The team will regularly share what is being learned with members, lay leaders, and pastoral staff of each THRIVE church and with other congregational partners in the Alliance. Learning from the project will also be shared with other Christian organizations and be made public through talks, writings and scholarly publications.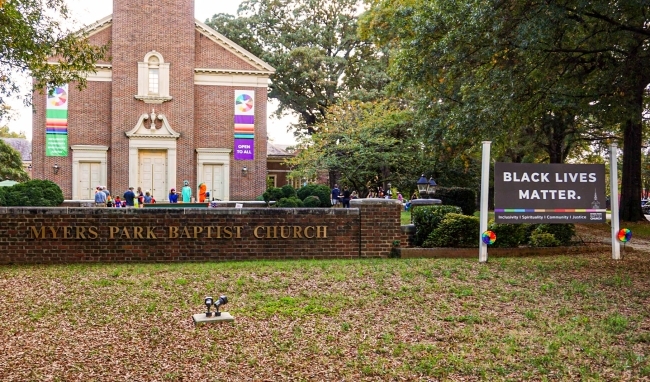 Addressing Challenges
Lilly Endowment is making nearly $93 million in grants through the Thriving Congregations Initiative. The grants will support organizations as they work directly with congregations and help them gain clarity about their values and missions, explore and understand better the communities in which they serve, and draw upon their theological traditions as they adapt ministries to meet changing needs.
The organizations taking part in this initiative represent and serve churches in a broad spectrum of Christian traditions, including Anabaptist, Baptist, Episcopal, evangelical, Lutheran, Methodist, Mennonite, Pentecostal, Presbyterian, Reformed, Restoration, Roman Catholic and Orthodox, as well as congregations that describe themselves as nondenominational. Several organizations serve congregations in Black, Hispanic and Asian-American traditions.
"In the midst of a rapidly changing world, Christian congregations are grappling with how they can best carry forward their ministries," says Christopher Coble, Lilly Endowment's vice president for religion. "These grants will help congregations assess their ministries and draw on practices in their theological traditions to address new challenges and better nurture the spiritual vitality of the people they serve."
Lilly Endowment launched the Thriving Congregations Initiative in 2019 as part of its commitment to support efforts that enhance the vitality of Christian congregations.
"Most people know that racial disharmony, resentment and segregation have long characterized the American church. Many churches have paid lip service toward racial equity and integration, even moving towards multi-racial churches, but that project has sputtered," Martí says. "Too many Christian leaders greatly exaggerate the diversity of their churches, and if they can't justify that, they think, 'It'd be nice if it could happen, but it's too hard, there are so many conflicts involved and there are a lot of people who just don't want it, so let's just move past that.'"
In stark contrast, the Alliance is committing to going beyond an aesthetic of diversity, Martí says. They are willing to restructure their ministries to put into practice the principles that are meant by diversity, such as inclusion and shared decision-making.
Rev. Ben Boswell says the need for this work is everywhere in the Christian church.
"Race is one of many issues the church is working on, people say, but race is so deeply embedded in what it means to be a Christian in America," Boswell says. "This is the work of the church now. It's not a side issue or something we do for a little while and turn back to later. This is what it means to be a church in the 21st century."
Follow Gerardo Martí, L. Richardson King Professor of Sociology at Davidson College, on Twitter @praxishabitus.