'Cats Claim PFL Title, Head to D1 Football Championship Opening Round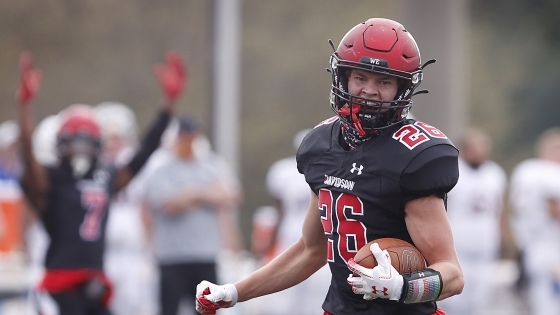 With the entire team in attendance inside Belk Arena, Davidson learned the fate of their Division I Football Championship opponent with the announcement the Wildcats will head to face number four seeded Jacksonville State Saturday, April 24, in opening round action.
The Gamecocks will be the third ranked opponent Davidson has faced in the abridged 2021 spring campaign. JSU (9-2, 6-1 OVC) played a full schedule, seeing action in both the fall and spring semester, en route to their ninth Ohio Valley Conference title.
 
"We're excited to be in the tournament. We knew we'd get one of the best teams in the country and Jacksonville State is certainly that," said Scott Abell. "What a great opportunity for our program … Getting a playoff berth in year three was probably something few people gave us a shot at, so I'm excited about the experience ahead for our guys."
Saturday marks the first-ever meeting between the Wildcats and Gamecocks. Kickoff from JSU Stadium is slated for 2 p.m.