Williamsons Move Davidson Forward With $1 Million Athletics Gift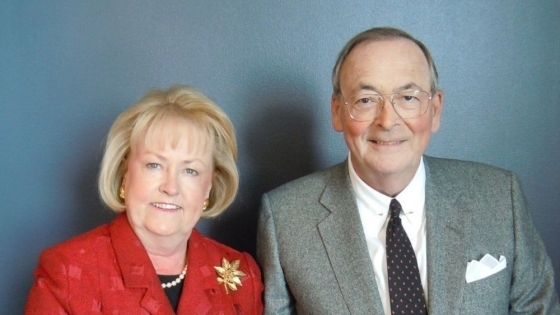 The way Davidson College blends academics, the arts and athletics keeps Cheryle and Joel Williamson '67 involved.
Their names grace spaces across campus, including the Cheryle Williamson Center for Dance, along the Williamson Concourse in Baker Sports Complex and beneath the scoreboard in John M. Belk Arena, where they were among the major funders of McKillop Court. The couple's contributions have created superior experiences and new opportunities while enhancing the college's competitive advantage nationally.
Most recently, the Williamsons have committed $1 million toward "The Next Step" in Davidson Athletics—new and improved facilities that will upgrade the experiences of Davidson's scholar-athletes, the campus community and Wildcat fans. 
"The balance of excellence in academics, athletics and the arts didn't always come easy at Davidson," Joel said. "We've come a long way, and we can't stand still where we are. We have to keep progressing and staying ahead. We want to attract scholars to all athletic programs, and we have to have the best facilities to do it." 
More than a quarter of the student body are scholar-athletes who compete in Davidson's 21 Division I sports. In the past seven years alone, 94 Davidson scholar-athletes have been selected for all-academic recognition, and two were Academic All-Americans. Athletes frequently are among the graduates with the highest honors.
New Heights
When the Harry L. Vance Athletic Center opened in 2015, it was done in part thanks to the support of the Williamsons. Cheryle was a longtime dancer and member of the Joffrey Ballet Board. Joel, who is currently a member of the Joffrey Board, has a long history with Davidson basketball, including through support of Bob McKillop's premier program. As the first donors to make a gift to the Vance Center, their belief in and passion for the project helped create momentum and inspired others to join them. The center has since taken the college and its programs to new heights, and this most recent gift will help do that once more.
"We hope to encourage others to support this new facility, which will allow us to modernize and also take advantage of the position the college has established as a unique, elite liberal arts school with leading, growing programs," said the couple. "That's what this 'next step' is about." 
The new facility, announced in early September, will feature a new and improved stadium, fieldhouse and track & field complex. It moves forward the college's commitment to "athletics done right," the motto that drives the work of Director of Athletics Chris Clunie '06 and the entire Davidson Athletics operation. 
"We are very fortunate to have Cheryle and Joel as part of our way forward," Clunie said. "Their generous support of the college has made a lasting impact for years, and their gift to the new facilities project allows us to continue this critical momentum. We want to do more with more, and we are grateful for their unwavering commitment to Davidson Athletics and Davidson College."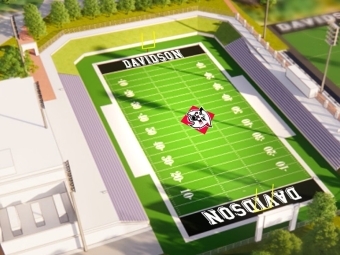 Clunie and his leadership played a significant role in the Williamsons' inspiration to back this project.
"We have great respect for Chris and what he's doing. We want to reward his performance and give him more assets," said Joel. "This gift is very much centered on Chris and our current coaches and teams. Davidson does things the right way; we have the right programs and the right product."
Joel, widely regarded as one of the nation's leading tax attorneys and litigators, has been a key volunteer for Davidson College over the years. He currently serves on the Board of Trustees and has served as a Life Member of the Board of Visitors, a member of his 40th Reunion Planning Committee and co-chair of the Mike Maloy Basketball Scholarship effort, a million-dollar initiative launched in memory of the three-time All-American.