Family Album: The More We Get Together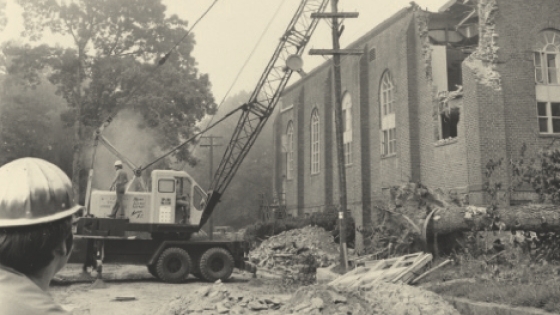 It's a humming hive of activity on campus—a gathering place for celebration and reflection, a place to kick back with friends or study for exams, and a place to enrich our lives through lectures by thought leaders and performances by renowned artists.
The Knobloch Campus Center, which includes the Alvarez College Union and Duke Family Performance Hall, emerged out of a major renovation of the Johnston Gymnasium two decades ago this year. The college community celebrated the milestone on a beautiful fall day with guest speakers, musical performances and, of course, cake.
Share your college union memories with us at davidsonjournal@davidson.edu.
Read "The More We Get Together: Knobloch Campus Center Turns 20"
20th Anniversary Celebration
The college celebrated the Knobloch Campus Center's 20th anniversary with food, live music and fun, capturing the spirit of togetherness and community the center has embodied for two decades.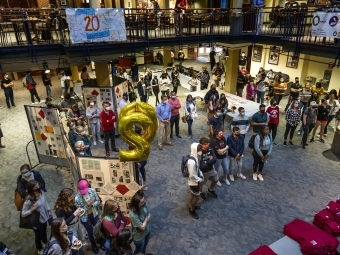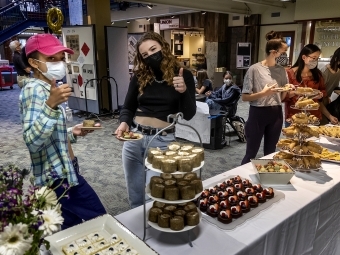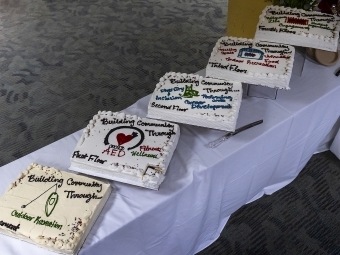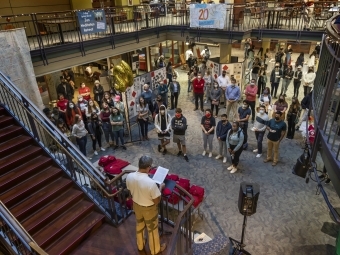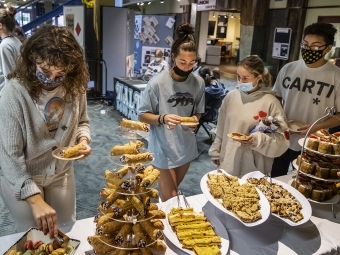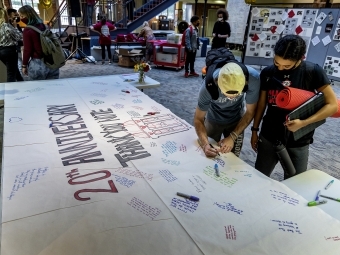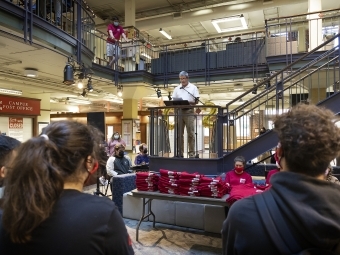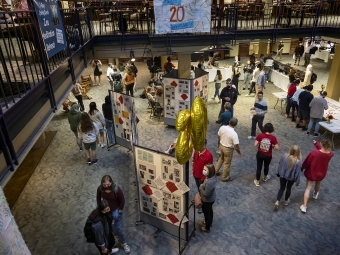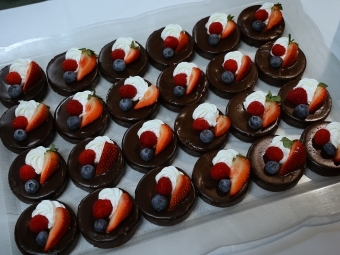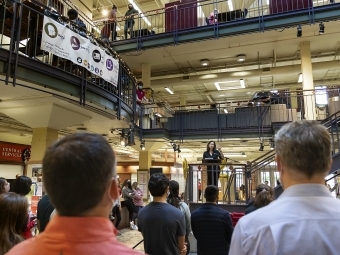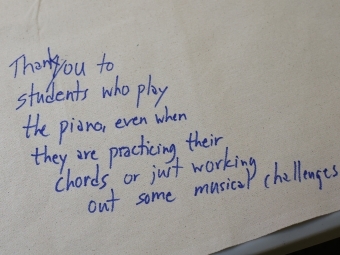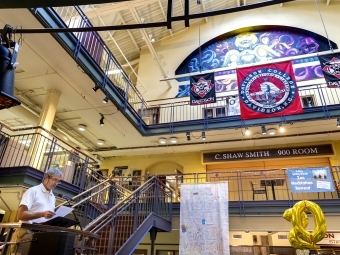 ---
Spring/Summer 2021 Family Album
Leighton B. McKeithen III '75 wrote in response to the spring/summer 2021 Family Album photo with some valuable information for the archives: "The gentlemen were not students in the 1920s but rather the prior decade. The young man on the left in the photo is my grandfather, Leighton B. McKeithen Sr., who graduated in the class of 1919." Thank you, Leighton!
Spring/Summer 2021 Family Album: Dressed for Success
---
This article was originally published in the Fall/Winter 2021 print issue of the Davidson Journal Magazine; for more, please see the Davidson Journal section of our website.