Grateful for Time: Living With a Difficult Diagnosis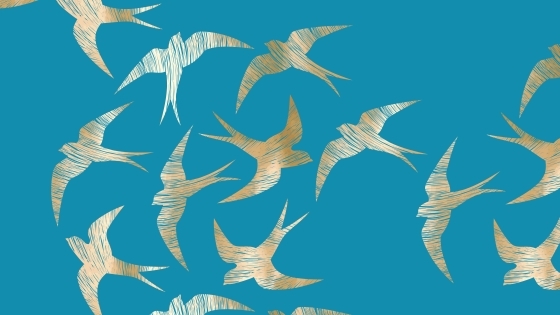 "It felt different from the beginning, it didn't feel like weakness, it felt like a disconnect," he says. "I nearly fell down several times."
Over the next few months he got winded walking. "I used to be the fastest guy in the airport," he says, "and now everybody was passing me."
In 2013, Andrea Lytle Peet '03 felt tightness in her hamstrings as she trained for a half Ironman triathlon. "I chalked it up to overtraining," she says, "but then I started tripping over my toes." 
Menkhaus, Davidson College's C. Louis Nelson Political Science Professor and Peet are among an estimated 15,000 Americans with amyotrophic lateral sclerosis (ALS), a devastating neurodegenerative disease. 
ALS, also known as Lou Gehrig's disease, causes the brain to stop sending signals to muscles, which eventually leads to paralysis. The median life span is three years after symptoms begin, though about ten percent of people with ALS live ten or more years with the disease.
Peet and Menkhaus qualify as "slow progression" cases. It's been more than seven years since her ALS symptoms started, and nearly five years for Menkhaus. The two know how unusual their cases are. They have each met and mourned others whose declines came much more quickly. That's compelled them to become advocates for others with ALS.
After each went through the initial shock, grief and fear, they acted. Peet started a foundation to raise money for research. She's on her way to completing a marathon in all 50 states on a recumbent trike. Menkhaus, an expert in public policy and non-profits, joined the ALS Association's Board of Trustees, published papers and made a series of educational videos to help others navigate the disease.
The two initially met after Menkhaus's diagnosis. His former student Shaw Hipsher '03, a friend of Peet's, suggested they talk. Peet and her husband, David '05, drove from Raleigh to visit Menkhaus and his family in Davidson, offering support, resources and empathy.
They've stayed in touch, sharing a determination to crack a disease that continues to mystify researchers. Inspired by Peet, Menkhaus did a half marathon ALS fundraiser on a recumbent trike in December of 2019.
Last winter, they joined forces to urge North Carolina officials to give people with serious illnesses higher priority for receiving the then-scarce COVID-19 vaccine. North Carolina leaders and others across the country listened and amended vaccine priority policies. 
"ALS is particularly challenging because most people progress pretty quickly and don't have time," Menkhaus says. "A small percentage like Andrea and I are in a position to play a constructive role with whatever time we have left."