To Stephen With Love: Heartfelt Words of Appreciation and Hearty Congratulations From the Davidson College Community
You know Stephen Curry '10 as an international basketball star whose work ethic, faith, commitment to family and philanthropy inspire young and old. But did you know he's also responsible for rekindled friendships, new romances and at least one delayed wedding rehearsal?
Tomorrow, the Davidson College community will celebrate with Curry at an on-campus event in honor of his graduation, jersey and number retirement, and induction into the Davidson College Athletics Hall of Fame. We put out a call to alumni, students, faculty, staff, Davidson parents and community members to share their messages to and about Curry; the response was overwhelming. Below are some of the many gems we received.
Alumni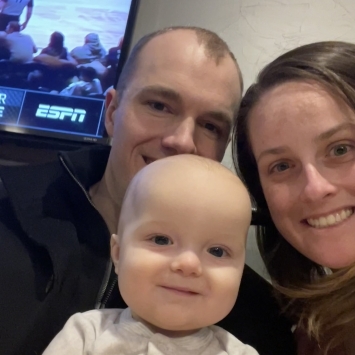 Thank you for making my time at Davidson amazing as both a friend and player. I have so many fond memories that involve you both on the basketball court and Patterson Court. I also appreciate how you've used your celebrity to promote women's athletics. Means more than you know! Love you, admire you, and I'm SO PROUD of you for coming back to finish what you started.
Meg (Jarrell) Cline, Class of 2012
Thank you for bringing this old man back to basketball! I was at Davidson when Sports Illustrated picked Davidson as the "No. 1 team in the country." Terry Holland was my classmate, I announced games over the gym's P.A. system, and Lefty Driesell was a guest on my weekly Charlotte radio program. Those were exciting times ... even if we didn't end up at No. 1. Then law school pulled me away for several decades, and I forgot about B-ball ... until YOU appeared on the scene, doing magic tricks on the court. Even though I live in Lakers territory (but in Steve Kerr's hometown!), I became a Golden State (Curry) fan for life. Between us, you and I know that Davidson produces the Kings of the Courts: Great lawyers and even greater shooters. Thank you for your inspiration, every time you play, and for the life you live off the court. I'm proud to be a fellow Davidsonian. Congratulations, graduate!
—Bob Ivey, Class of 1964
Congratulations on these three notable achievements! This picture is from 2009. After the Wildcats defeated The College of Charleston, you were kind enough to take a picture with my daughter, Darby, who continues to be a big fan. Thank you for your thoughtfulness and for continuing the Davidson tradition of being a hard-working, persevering and dedicated graduate.
— Nancy Matheny Kitchin, Class of 1977
---
Because of Stephen, his teammates, Bob McKillop and the coaching staff, I went to a sports bar and grill in Raleigh on March 28, 2008, and saw Davidson rout Wisconsin in the Sweet Sixteen. During halftime I was introduced to Agnes Marshall, and we soon began dating. Our marriage in February 2010 created a blended family with eight Davidson graduates. We are blessed beyond measure, forever grateful and will always support alma mater. Thanks so much, Stephen.
— Bob Auman, Class of 1962
---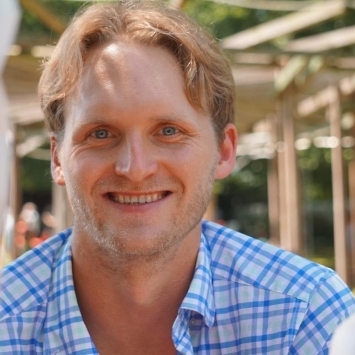 You've made all of Davidson proud. It's not just your on-court performance—it's the way you carry yourself, the way you treat others, the way you stand up for what's right, and the example you set for those who look up to you.
Miller Williams, Class of 2010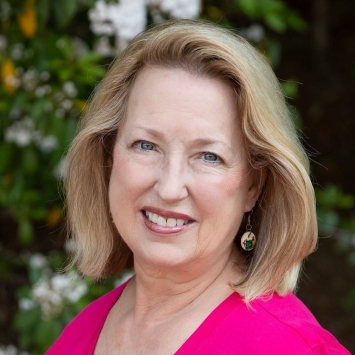 Your career and life exemplify Davidson values. Keep it up! I was in the first class of women and have been watching your progress over the years. Always the professional in whatever you do.
Miriam Cowan, Class of 1977
I was the basketball photographer for Davidson when you were a student, so I got a courtside view of every game. Loved watching you play (and still do)! I drove to Detroit with some friends for the Sweet 16 and Elite 8 games in 2008, and that's where my now-husband (Preston Davis) asked me out for the first time. You are always the highlight of our "how we met" story. I have your Davidson basketball photos on a bulletin board in my high school classroom and I always manage to impress students with my little connection to you. Proud to share those Davidson years with you and proud of everything you've accomplished since then!
— Dorsett Clark Davis, Class of 2005
Thank you for being such a stellar example of good humanity and for representing Davidson so well! I'm also very grateful for your support of Lula Bell's, as my daughter (junior Wildcat) has been served there with assistance many times. We are so proud of you—congrats!
— Amy Bailey, Davidson Parent
---
It's inspiring to see an international superstar come back to this small college to finish his degree (not to mention with another NBA Championship ring). Congratulations Stephen! Thank you for representing Davidson on and off the court.
— Jayden Smith, Class of 2025
---
Congrats Stephen! Proud of all that you have accomplished, both personally and professionally, and how well you have represented Davidson Basketball, Davidson Athletics and Davidson College. You are the definition of integrity, leadership, service and impact! TCC.
— Chris Clunie '06, Athletic Director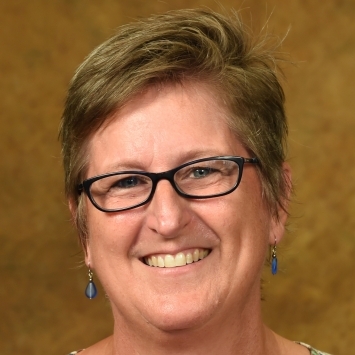 Congratulations and thanks for so many great memories. I was teaching topology with the game on in the background (okay, really foreground) during the spring of 2008. Also was there in San Francisco at the game where you fouled out and then got to play more because of lack of healthy players on the Warriors. That's where I got this great pic with my daughter (center) and her friends. Really happy for you—well-deserved!
Donna Molinek, Professor of Mathematics
Stephen, what I admire most about you is your humility. (And the fact that, every once in a while, your mother issues a threat to wash your mouth out with soap.). Stay cool and kind.
— Brenda Flanagan, Professor of English
You said you would, and you did! Dr. Whitton would be very proud of you.
— Amy Diamond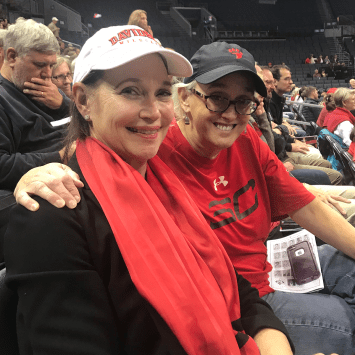 Hi Stephen. I'm Carol Quillen's sister, and I want to thank you for your support of Davidson and of Carol during her tenure as president. You made our entire family—most notably, our late father, who stayed up late for all your West Coast games—into Warriors fans (though we've also stayed Philly fans). Thanks for doing things the right way. Best always to you and your family.
Tracey Quillen
You are an amazing inspiration to everyone, but especially my brother Max and I. We grew up watching you play for Davidson. I remember when Davidson made it to the Elite Eight—I was seven years old and I was so happy. You made me realize that the sky is the limit, and anything is possible. I am so grateful to have seen you go from this small-town amazing athlete to two-time MVP and the best shooter in the league. I truly look up to you not only as inspiration but as a role model.
— Carson & Max Sharawy
Congrats Stephen on all your accomplishments—you're the G O A T! So glad I got to know you while working at the Wildcat Den. I even remember your order: turkey sandwich and strawberry smoothie. Enjoy your day!
— "Big John" Harper