Scholarship Honors Compassionate Physician and Great Tennis Talent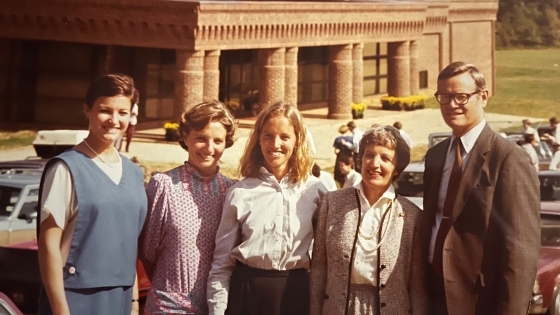 At St. John's Hospital in Jackson, Wyoming, "Dr. Emmy" was a leader and beloved member of the team who cared deeply for her patients and their families and served as director of the board.
Dr. Emmy was Emmy Knobloch '82, women's tennis team captain, Athletics Hall of Fame inductee and Davidson's first female All-American in any sport. At spring convocation her senior year, she received the college's highest award given to a female athlete, the Rebecca Stimson Award, named for the 1977 alum first recognized as the most valuable female athlete on campus.
During Knobloch's time as a student, a local newspaper article ran the headline, "With Knobloch Playing Tennis, the Davidson Wildcats Have an 'Emmy' Winner." In the article, Knobloch explained she showed up at tryouts, just hoping to "make the team and play a little." She made the team and quickly assumed the number one spot, later becoming the top-ranked player in the state.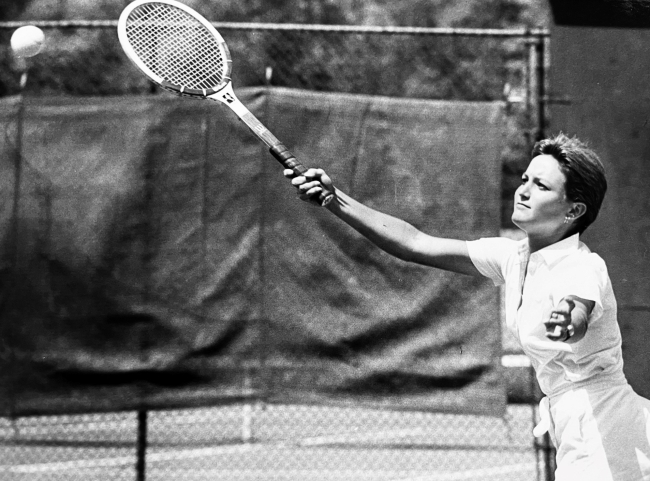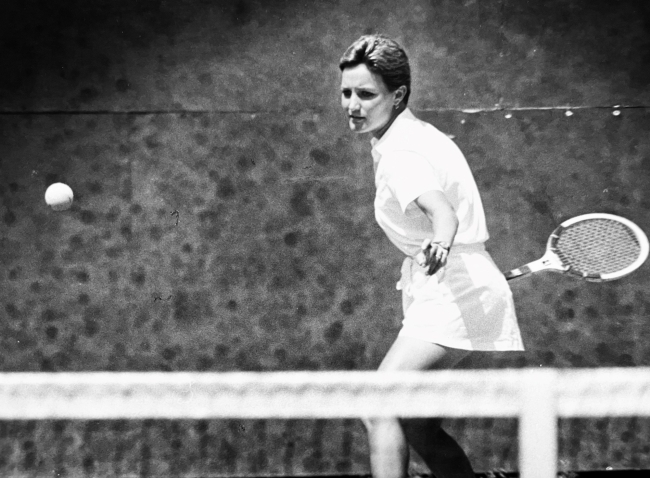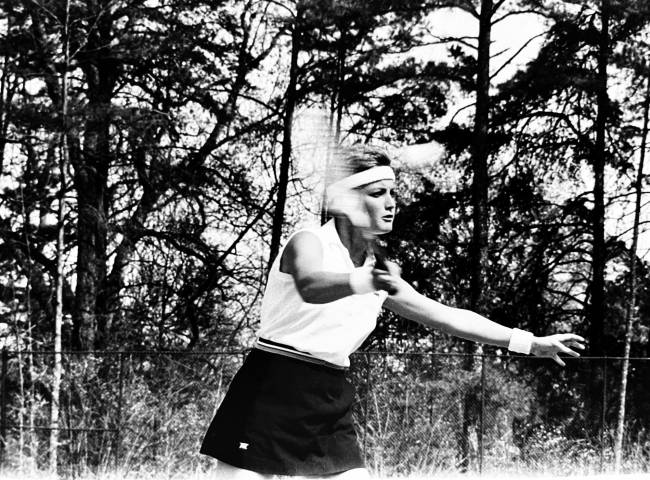 "Actually, my favorite sport when I was a kid was horseback riding," Knobloch told the reporter. "I loved it, and I rode competitively until I was 14 or so. But that kind of thing is basically all politics, and my father encouraged me to switch to tennis." 
Knobloch passed away in 2018 and, in her obituary, friends and loved ones were called to "remember Emmy and celebrate who she was with acts of kindness to others," a request that aligns with the way she lived her life. 
"Emmy was someone who lived her life exactly the way Davidson hopes its alumni will," said Kristin Hills Bradberry '85. "We overlapped as students but reconnected when I worked for the college, and she's exactly the type of person you want in the healing profession. She had a genuine desire to help." 
An economics major, Knobloch started out on Wall Street but soon realized her true passion—medicine. She graduated medical school with honors and started down a new path. Tennis remained a part of her life, alongside her love for horses, stray dogs, marathons and family.  
Emmy cared about humanity. She cared about all living things. Davidson teaches us to lead and serve in whatever way we can, and she personified that.
Kristin Hills Bradberry '85
Inaugural Scholar Makes Her Mark 
This year, the Dr. Emmy Knobloch '82 Women's Tennis Scholarship was established in her memory. The inaugural scholar, Savanna Kollock '26, is already contributing to the culture and success of Davidson's women's tennis program.
Kollock arrived on campus in the fall, a Scottsdale, Arizona, native, braced for "winter" temperatures and an exceptional scholar-athlete experience. She first heard of Davidson through Daniela Porges '25, a friend whom she competed against throughout high school. Now, they're Wildcats together.
"When Daniela started talking to me about Davidson, I was interested because I wanted high-level academics as well as tennis," Kollock said. "Then I met the coaches, Susanne and Kelly, at the Clay Court Championships in Charleston, South Carolina, and we talked for a long time. I could tell it would be a good fit, but after I came to campus, I completely fell in love with the community. Current players and other students on campus answered all my questions and made me feel very welcome." 
Kollock, who is considering an economics major like her scholarship's namesake, hit the courts at three years old, coached by her father, a professional tennis instructor.
"It was always my dream to get a scholarship and play at a Division I school," she said. "I was very close to committing to Cornell when I learned about Davidson. The scholarship was a big factor, and I also knew I could probably make a bigger impact on the program here." 
Head Coach Susanne Depka is thrilled Kollock chose Davidson and says she is already contributing to the program. 
"Savanna has a powerful game that challenges our returners and helps them improve," she said. "She brings great depth to our line-up and is a very hard worker and a pleasure to coach. I can't wait to see what she accomplishes this year and in the years ahead."
Depka and Associate Head Coach Kelly Larkin rely heavily on support from funds like the Dr. Emmy Knobloch '82 Women's Tennis Scholarship to build their program and compete to win. 
"This scholarship allows us to recruit top-ranked players in the country," Depka said. "We're able to be more competitive when recruiting against programs that are fully funded and able to offer full scholarships. We are grateful for members of the Wildcat family, like the Knoblochs, who choose to help us move our program forward and support Davidson's extraordinary scholar-athletes." 
Longtime supporters and ambassadors for Davidson, the Knobloch family has given generously in support of scholarships, the Knobloch Indoor Tennis Center and the Knobloch Campus Center. Emily Knobloch and her late husband, Carl, are past chairs of the Parents Council and former members of the Board of Visitors.
Now, through the creation of the Dr. Emmy Knobloch '82 Women's Tennis Scholarship, students have additional opportunities to attend, and succeed at, Davidson College, while following in the footsteps of one of the program's greatest talents.