On Course: Religious and Philosophical Environmental Ethics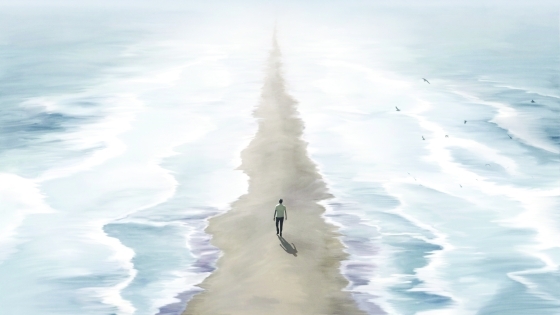 Get to know REL 253: Religious and Philosophical Environmental Ethics from Willa Swenson-Lengyel, Holmes Rolston III Chair in Religion and Science and Assistant Professor of Religious Studies.
The What
This is a timely topic because environmental degradation is a primary existential threat facing people today. And what do we talk about in religion courses? We talk about existential threats and meaning making.
But, how to respond ethically to such degradation is less clear. In this class, we are exploring the history of both religious and philosophical environmental ethics to consider how we should live today.
This course gives students a mix of old and new fields. Religion, of course, is as old as civilization, as is philosophical reflection. But modern environmental thought reaches back only a couple of decades. That gives the material a bracing mix of timeless and very new knowledge. For instance, we combine reflection on ancient cosmologies, say, the stories of Genesis 1–3, with investigation into the idea of the Anthropocene. What might these stories have to say to one another?
The Who
I'm fortunate to have 21 students who represent every class year. That kind of diversity in experience brings a lot of different perspectives to our discussions. And because the course is cross-listed in both the Religious Studies and Environmental Studies departments, we get students from a mix of majors and disciplines.
But one thing is true: All of the students are new to this approach that combines religion and ethics and environmental thought. That makes the syllabus to this course pretty challenging—it requires a lot of background to allow students to enter the heart of the environmental discussions; the first couple weeks really focus on introductions to ethics and religious studies before we dive into a deeper and narrower focus on environmental religious and philosophical thought.
The Why
The students bring in worries about inevitability. They are concerned about their own individual agency within this massive collective problem and they want to know how they can affect things positively. We spend a lot of time thinking about how we can be actors and not simply passive recipients.
The question we try to answer is: What are our moral obligations when we're entrenched in systems outside of our control?
The Work
We do a lot of reading. Students will write a big research paper but they also do small presentations where they connect the coursework with their own lives and their own practices. What I really want them to focus on is skill-building; I'm encouraging students to learn to write argumentatively and reason persuasively, in order to bring the ideas they are learning here out into the world they are encountering as young adults living amidst climate crisis.
---
This article was originally published in the Spring/Summer 2023 print issue of the Davidson Journal Magazine; for more, please see the Davidson Journal section of our website.