Molly Sentell Haile '94 on the Art of the Short Story and Healing Through Writing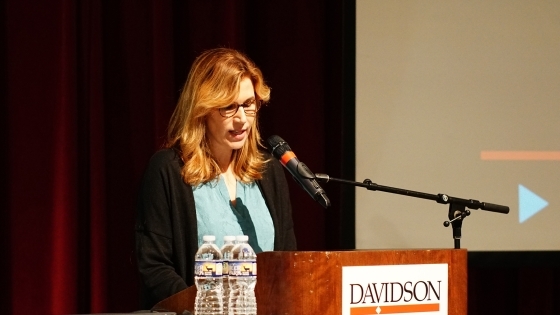 Sentell Haile's fiction has appeared in Jabberwock Review and Cream City Review and has been nominated for a Pushcart Prize. Her nonfiction has appeared in Oxford American and O. Henry Magazine and has received an honorable mention in The Best American Nonrequired Reading. She teaches creative writing classes for people with cancer, survivors and caregivers at Hirsch Wellness Network in Greensboro. Sentell Haile earned an MFA in creative writing from UNC-Greensboro.
In a conversation with Neveah Angarita '26, Sentell Haile discussed the writing process and her experience as a creative writing educator.
How do you approach writing fiction compared to nonfiction?
When writing fiction, you have a blank slate, which is its challenge. With nonfiction, you may have all the information in the world about your topic of interest, but you have to select and shape what you will use. Nonfiction often starts for me when I am interested in a question, maybe a question about something that appears contradictory, whereas fiction begins with my interest in a particular kind of person in a specific situation, something that challenges that person's way of seeing the world.  
Which genre do you gravitate toward more?
I like researching for fiction. Fiction based on something historical or factual allows me to research and fill in the gaps. I love the creative space between the facts and what's going on in a character's head. 
Is there a form you feel particularly adept in?
I write short stories predominantly, but flash fiction is the form I'm least adept in. In graduate school, fellow students would tell me I wrote in "novel time" even in my short stories. I've been playing around with flash fiction recently because it's good (and fun) to exercise other writing muscles. 
What are the challenges of the short story form for you?
Within the short story form, you can't waste words or an image. There can't be anything extra. Everything has to be a part of the momentum leading to the ending. That can be true of novels as well, but there is more room to play around in a novel. Every image doesn't need to be deeply connected to the entire series of images. A short story has to be airtight. Character, image and setting have to work together like puzzle pieces. A great novel does that as well, but with a little more breathing room. 
Why do you write?
I write to try and understand things I don't understand. I write to create some sort of order or art out of the messiness of life, but also to express the messiness.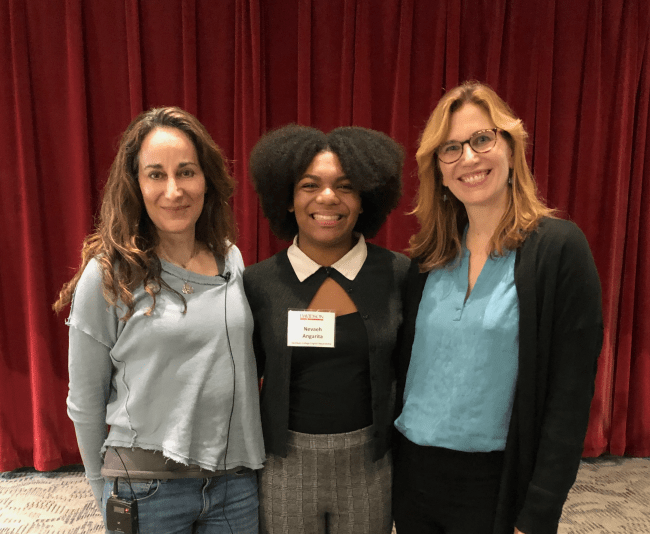 Why have you chosen to work with cancer patients, survivors and caregivers?
When I was a little kid, my dream was to find a cure for cancer. It fits and just makes sense that I found a home teaching creative writing to cancer patients and their caregivers. People who are going through something hard like cancer have an openness, a rawness to what they write. I find it meaningful to walk with them through whatever it is they need to write on a particular day. 
How has your work with cancer patients, survivors and caregivers impacted your work and/or you in general?
Teaching those classes reminds me just how high the stakes are for some people, people who are often facing their mortality head on, and also how grace and humor and even just ordinariness—like conversations about TV shows or which grocery stores have the best delivery services—co-exist with the really hard stuff. At the end of a class, participants have the chance to read aloud something they've written that day, and hearing those stories and poems makes me think of all the people out there with incredible stories and creativity that they may not have tapped into yet.
Where do you draw inspiration for your writing?
I draw inspiration from my childhood, family stories, random things I hear in the world and what I read. 
What are you reading, watching or listening to at the moment?
I listen to French music when I write. Even though I studied French at Davidson, I wasn't a very good student. So I can enjoy the music, but the lyrics don't get in my head while I'm writing. As far as reading, I've been on an Alice Munro kick. I recently read Kindred by Octavia Butler for the first time and can't stop thinking about it. I'm trying to read more speculative fiction. I just read and loved Antipodes by Holly Goddard Jones, who was my advisor in my M.F.A. program. My son and I have been watching Breaking Bad for the first time, and I'm fascinated by how the writers of that show can make me root for characters who behave so badly.
What do you do when you're not writing?
I just learned how to play mah-jongg, and I love it. I have more books than shelves to hold them, so I just took an introductory carpentry course. My dream is to build built-ins for all of my books. 
Was there a class, professor, mentor or experience at Davidson College that inspired you?
Professor Cynthia Lewis comes to mind first. Her classes were that perfect combination of demanding and fun. As a mentor she has continued to encourage me in my writing for all these years since I left Davidson, and that has been a gift. Professor Bill Mahony's "Sacred Quest" course blew my mind my first semester here. I loved Professor Holland's Chinese literature class, which was my first time taking a deep dive into a non-Western literary tradition. The visiting McGee writing professor, Gail Adams, had great energy and a way of talking about writing that made me want to rush back to my dorm after class and start my next story. "Women Writers" with Professor Mills and Professor Nelson's "20th Century American Literature" were also phenomenal.
Do you have any advice for women or students in general pursuing writing for a living?
The "for a living" aspect of that question is the hardest part. It is difficult for most people to make a living writing. If you are interested in writing and publishing fiction, I would suggest keeping a day job. But also keep finding space and time to do your writing, and don't feel you need to be apologetic about making it a priority in your life. The biggest advice is just to keep going. Seek out mentors and other writers you admire who can be a support to you, even virtually. Listening to an interview on Tin House's Between the Covers podcast or a story on The New Yorker: Fiction podcast helps me learn from other writers and feel less lonely in my own writing. I also have a writing partner from graduate school who lives in Baton Rouge and will be moving to Australia soon, but we share our writing and email or text almost every day to keep each other accountable and support one another. We keep each other going. Find your writing people.