Naila Mamoon
Director of Premedicine and Allied Health | Assistant Professor of Public Health
Education
Ph.D. University of Mississippi
M.B.B.S. University of Dhaka
Background
I earned my medical degree from Sir Salimullah Medical College, Dhaka University, Bangladesh and my Ph.D. in Pharmacology and Toxicology from the University of Mississippi School of Medicine. My post-doctoral training was in cancer biology. Subsequently, I served first as a scientist, managing the mass spectroscopy core facility at the University of Mississippi School of Medicine, and then as an instructor in the Department of Pharmacology and Toxicology.
In 2010, I joined Millsaps College, also in Jackson, Miss., as assistant professor of biology and the college's first prehealth director. I then began my tenure at Davidson in January 2014 as director of the premedicine and allied health professions and assistant professor of health sciences. In this capacity, I provide guidance and support to current students and alumni, and assist them in their preparation for admission to various health-related professional programs. I emphasize an awareness and appreciation of the contribution of not just physicians but all health-care professionals to a person's health and well-being.
My teaching experience includes courses in pharmacology for medical and dental students; and cell biology, human anatomy and human physiology for undergraduate students. I use a problem-based learning approach allowing students to work in small groups to build their own knowledge from critical evaluation of content obtained from a variety of resources, and to hone their communication and problem-solving skills. My teaching goal is to help my students build the knowledge base they need to be informed and thoughtful advocates for their own healthcare needs, as well as those of their community.
I enjoy getting to know my advisees and watching them develop their identities and grow into remarkable young people. I support their exploration of various careers in the health professions in their search to find one that best aligns with their values, skills and passions.
Teaching
Health, Illness, and Primary Care
Genes, Environment, and Health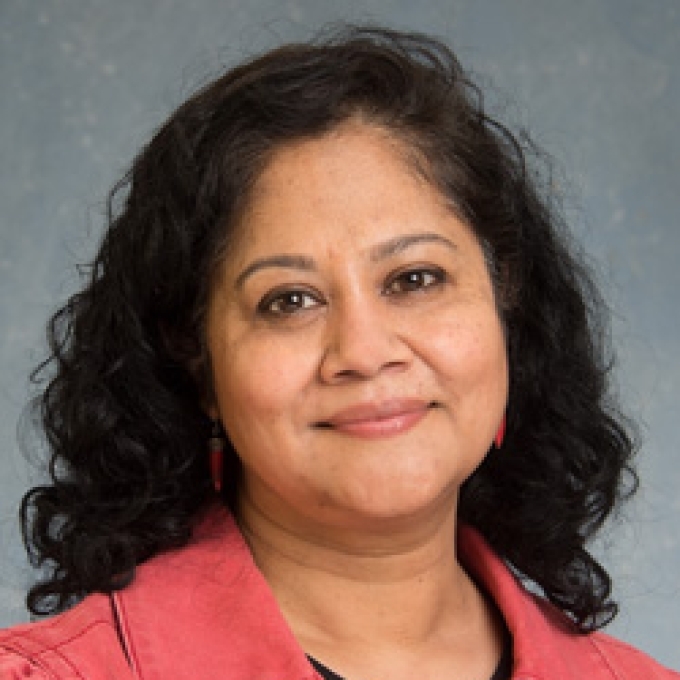 Contact
Department(s)
Box 7135