Syed Rizwan Zamir
Associate Professor of Religious Studies
Education
Ph.D. University of Virginia (Advisors: Prof. Sachedina & Prof. Ochs)
B.A. James Madison University (Advisor: Prof. Daniel Flage)
B.A. University of Punjab
Background
I have taught introductory and advanced courses in the area of Islamic studies. Over the years my probing of humanities, humanity, and being human (i.e., what does it mean to be human?) has led me on a path of reimagining the study of Islam within a western liberal arts institutional setting, and now to the path of engaging comparative religion and interreligious dialogue, especially between Christianity and Islam. In the academic year 2017-2018 I also taught the humanities program and now seek to build the South Asian Studies program at Davidson.
Developing new courses is a source of immense intellectual growth and joy for me. To date, I have taught over 23 courses, and these do not include seriously revised iterations of the courses taught previously. My Islamic studies courses range from overviews of Islamic life to specialized topics such as mystical life and thought, comparative study of Sunni and Shiite traditions, eschatology, literary texts, encounters of Islamic civilization with western modernity, proposals for a good life within Islamic intellectual tradition, nature and ecology in Islam, and Muslim nostalgia for Islamic heritage in contemporary times. In my religious studies courses, I have explored Christian-Muslim relations in history (and thematic comparisons between the two traditions), the history and challenges of the academic study of religion, comparative religious art, Native American traditions and have offered independent studies on C.S. Lewis, Pakistan and God & grief. Beginning fall 2021 I also envisage serving the Writing program by teaching courses on various themes and topics of perennial and emerging significance.
And once upon a time, I was an accountant in Islamabad.
Research
My recent and ongoing research ventures include three articles for the Bloomsbury Handbook of Islamic Ethics titled "A Manual of Living Together," "A Contemporary Retelling of Story of Islamic Narrative Ethics" and "Does Worshipping God have Ethical Implications?", a book chapter "Mockery in Panjabi Sufi Poetry" for a forthcoming volume on Sufism and ethics, and a scholarly essay "A Contemporary Retelling of Islam's Sacred Story" for online journal Al-Sidrah. My dissertation focused on a major contemporary Indian Shi'i intellectual, scholar, teacher and preacher, Sayyed Ali Naqi al-Naqvi (d. 1988). In addition to a comprehensive and expanded revision of this dissertation after ten years, I am also busy writing an undergraduate textbook on Islamic ethical thought and practice.
I was a board member of the Southeast Regional Middle East and Islamic Studies Seminar (SERMEISS) and the Society for the Study of Muslim Ethics (SSME). I have been a board member of the southeast region of the American Academy of Religion (AAR), and currently its president for the year 2020-21. I am also on the international advisory board of journals Islamic Studies and Bayan al-Hikma (Urdu). In the past, I have been co-chair of the Islam Section of the southeast region of the American Academy of Religion (AAR) and on the steering committee of the AAR unit 'Sacred Texts and Ethics'.
Teaching
Humanities Program, 2017-2018, "Connections and Conflicts/Revolution"
Why Write? Why Share? (For the Writing Program)
C.S. Lewis (Independent Study)
Pakistan (Independent Study)
God & Grief (Independent Study)
Jesus & Muhammad (with Prof. Foley)
Designing Life in the Middle Ages (with Prof. Kabala)
Catholicism and Shi'i Islam (with Prof. Lustig)
Aliens, Strangers, and Zombies (with Prof. Foley)
Muslim-Americans (with Prof. Wills)
Art, Media, Technology and Religion
Academic Study of Religion
Nature & Ecology in Islam
Empires & Cities
Journeying through the World of Islam
What is a Good Life? 
Nostalgic Islam: Vestiges of Muslim Memory and Heritage 
Islam in the Modern Age: Tradition, Fundamentalism, and Reform
The End. (previously called Islamic Eschatology) 
Literary Classics of the Muslim World
Islamic Ethics
Islamic Mysticism/Sufism
Sunni and Shi'ite Islam
Introduction to Islam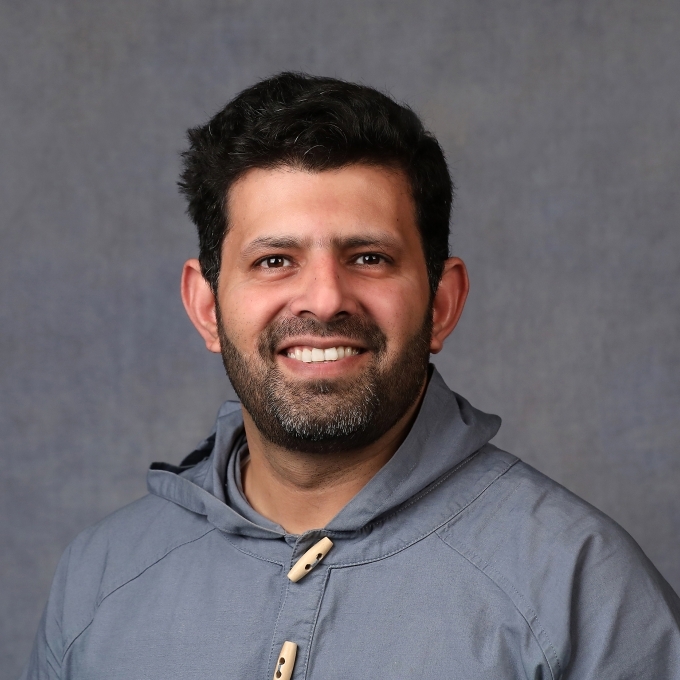 Contact
Department(s)
Box 7026