More Than a Vacation: Religious Studies Majors and Minors Use Summer for Experiential Learning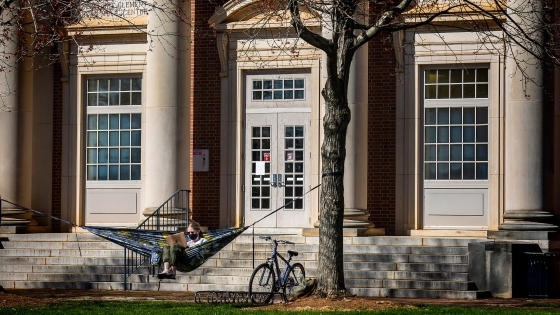 Ben Haden '22
Over the summer, Ben Haden '22 studied at the Tunghai University in Taiwan through Fulbright, exploring Buddhism and music rituals on the island.
He studied for seven weeks in Taiwan; and then worked as a ministry intern at All Saints' Episcopal Church in Atlanta through the Davidson Chaplain's Office fellowship program.
He valued the church's long history of serving Atlanta "in meaningful and lasting ways."
Beatrice Levy '22
Beatrice Levy '22 worked as a Davidson Sustainability Scholar this summer with Crescent Communities LLC to devise a feasibility report for their new sustainable-living community, the River District.
She explored her love of fashion with an eye toward turning it into a career. 
Natalie Abernathy '23
Natalie Abernathy '23 obtained a grant that allowed her to shadow veterinarians at the Dade City (Fla.) Animal Clinic. She also took courses required for admission to veterinary school.
Natalie's summer highlight was assisting the vet during a C-section birth of twelve healthy Rottweiler puppies. 
Coy Williams '22
Coy Williams '22 served as a ministry intern at Praise Church in Beaumont, Texas, preaching, working in their summer camps, and immersing himself in the church's work and life.
He loved meeting the church's amazing people and, he said, "growing in my relationship with God."
Abigail Giles '22
Abigail Giles '22 worked in an asthma and allergy clinic as a medical office assistant and took Physics courses.
She also traveled to Colorado and explored Denver, Boulder, and the Great Sand Dunes and Rocky Mountain National Parks. 
---
This story was originally published in Volume 2 of the Religious Studies Newsletter, 'In the Fold.' For access to the full newsletter and to be added to the distribution list, please contact the Religious Studies Department (religiousstudies@davidson.edu).