Perilous Paddling: Students Compete in Extreme Kayaking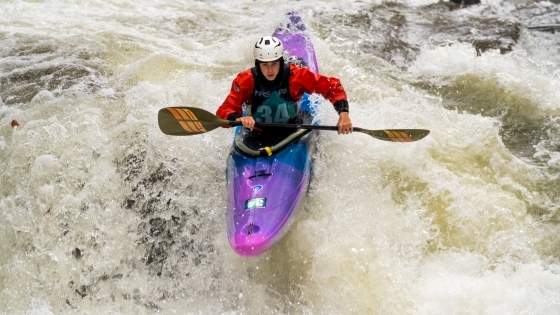 The warnings about the Green River Narrows Race's twisty, tumultuous turns and obstacles would scare off the faint-hearted—or more accurately, most humans.
Not so easily intimidated were three Davidson College students, Evy Leibfarth '25, Ben Atherton '26, and Joshua Huber '23, who battled the roaring rapids in fine form.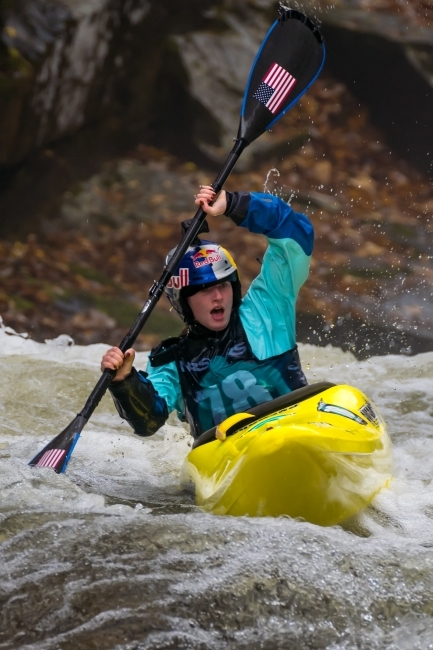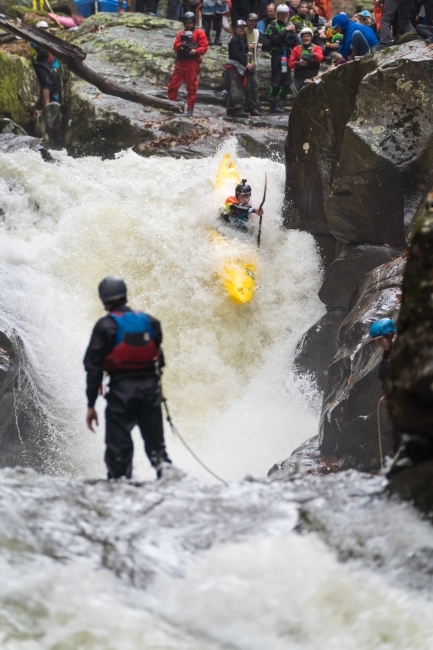 Davidson, a half-hour's drive to the U.S. National Whitewater Center, has attracted many competitive paddlers over the years. That tradition continues, and the college showed well during the Nov. 5 competition, which is as extreme as kayaking gets.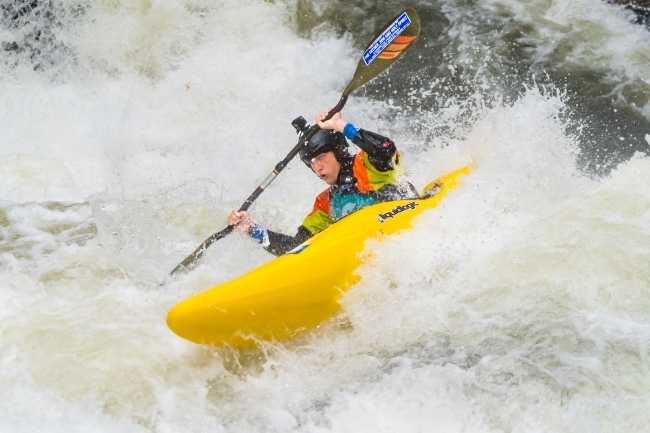 Atherton placed 1st in the Long K-1 Junior category, with a finish of 4:20.07. Leibfarth, a member of the U.S. Olympic Kayak and Canoe Slalom Team, placed 2nd in the women's Long K-1 category, with a 4:41.61 finish. Huber placed 14th in the Men's Long K-1 division, with a finish of 4:24.44.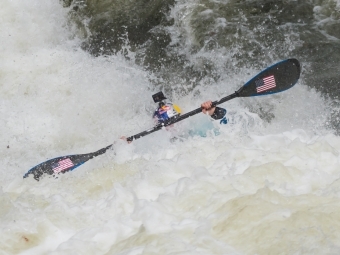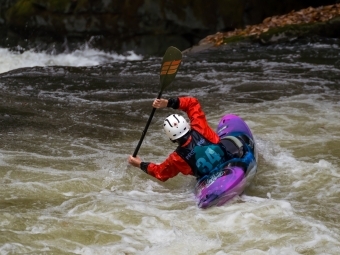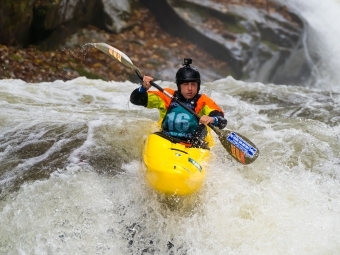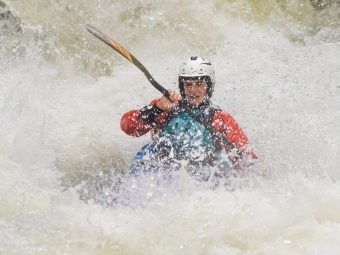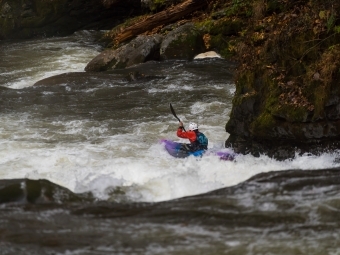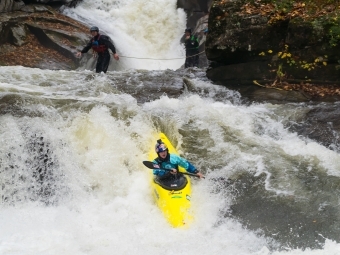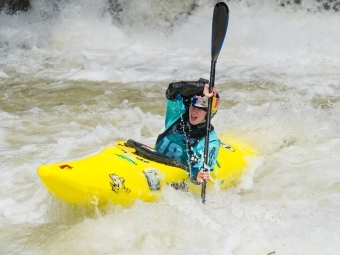 The annual whitewater race through the Green River gorge near Asheville is the largest in extreme kayaking and draws top paddlers from around the world. The course spans about three-quarters of a mile and is known for the toughness of its Class V rapids, and some harrowing drops, including an 18-foot one known as the Gorilla (captured here by photographer Serge Skiba).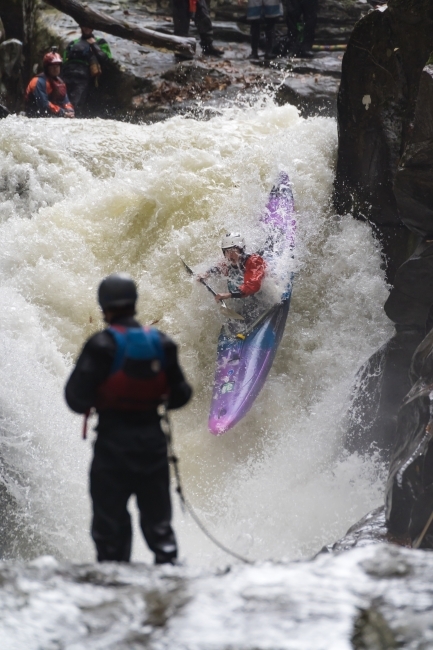 So perhaps it's no surprise that participants sign a waiver saying: "I have been warned of the stupidity of this activity."
Inside the Kayak: Josh Huber's Highlights
Beyond the Green Narrows, Josh Huber '22 has kayaked the Grand Canyon of the Stikine. A notorious mission on the American continent, it is widely considered to be the "Mount Everest" of whitewater kayaking for its committing class V+ rapids and remoteness. Check out Huber's kayaking highlights from the Green River Race in this video.