Sights and Sounds of Celebration: Inauguration Connects Community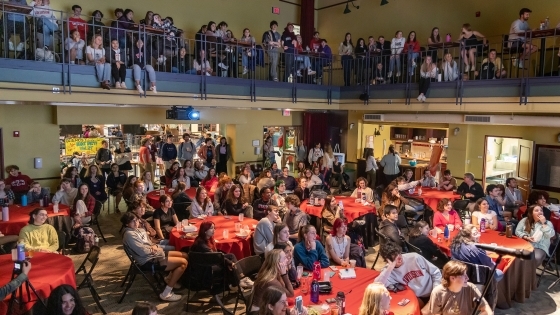 The Davidson College community explored questions and ideas, looked ahead and celebrated in a series of events around the inauguration of the college's 19th president, Doug Hicks '90. The week culminated in an investiture ceremony but was bookended by community celebrations full of food and fun, and public discussions dedicated to a planned memorial to the enslaved and exploited, and Davidson's future.  
Our Shared Future
"Today we don't just inaugurate me, we inaugurate our shared future. Tradition is about inheriting something important and passing it forward from one generation to the next … For me, the Davidson tradition has always been about expanding our world view and sense of community." 
-President Doug Hicks
Campus Block Party
Against a backdrop of music from faculty, staff and student bands, the community came together for a campus block party complete with food trucks, games and trivia. A performance by the student comedy group Oops! and a silent disco rounded out a night of fun in the Alvarez College Union. The block party kicked off inauguration festivities.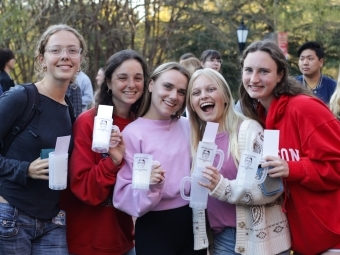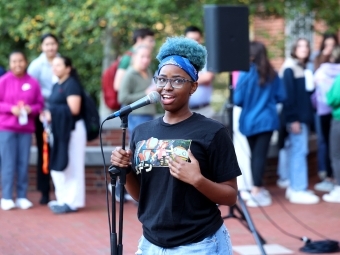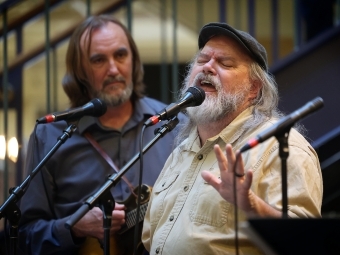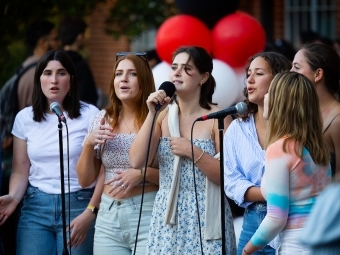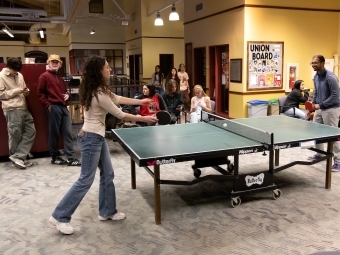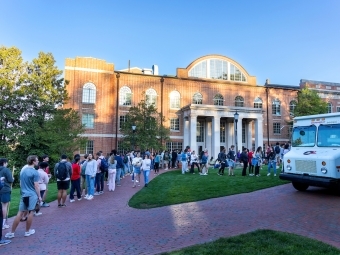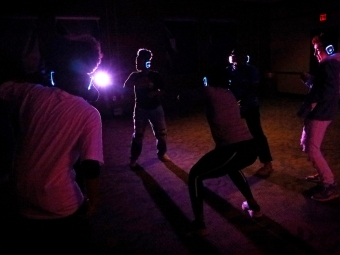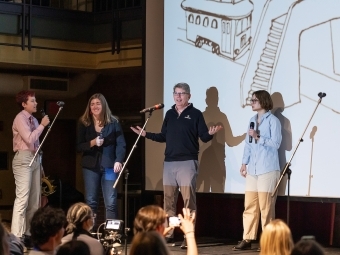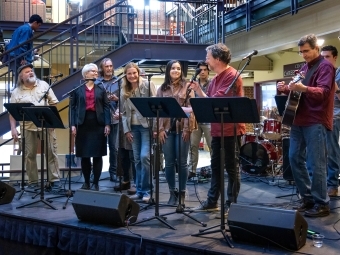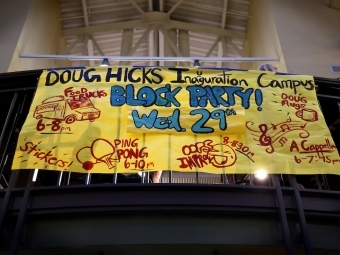 Commemoration Design Concept
As part of the week's special events, Davidson announced plans for a memorial, With These Hands, to honor the enslaved and exploited workers who built and served the college in its early days. Hicks led a panel discussion with conceptual artist Hank Willis Thomas and architectural firm Perkins&Will, who have partnered to create the memorial.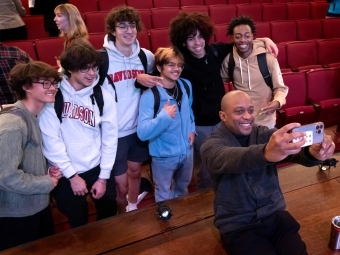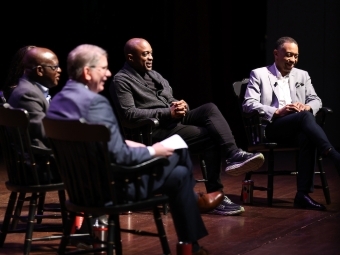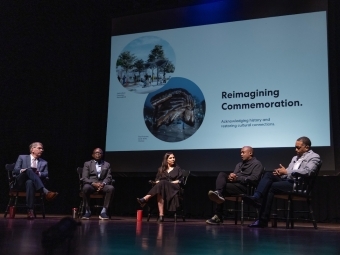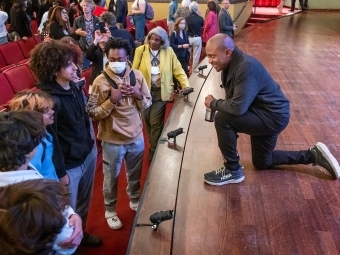 Envisioning Our Future
Hicks joined a panel of experts for a lively talk about the college's future, touching on themes of history, memory—and hope. As it wrapped up, he asked each panelist what gave them hope.
"My hope for the future is based on the students I see every day," said Hilary Green, the James B. Duke Professor of Africana Studies. "They do the work to make a more inclusive, more just Davidson. I'm around people who want to build a better future."
Panelists included Green; Vail Professor of Psychology Kristi Multhaup; Patricio Boyer, E. Craig Wall, Jr., Distinguished Teaching Professor in the Humanities and Director of the Humanities Program; The Hon. Anthony Foxx '93, former U.S. Secretary of Transportation; and Mary Tabb Mack '84, CEO of consumer and small business banking at Wells Fargo & Co.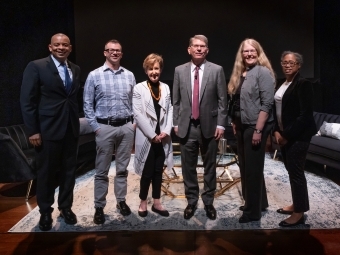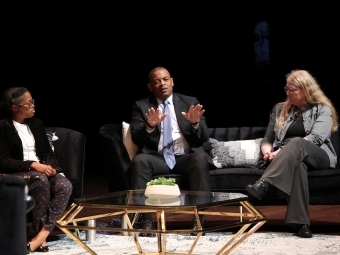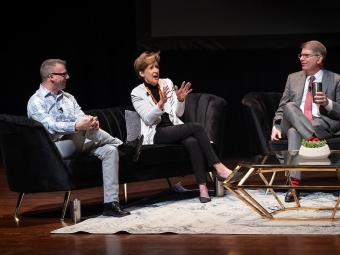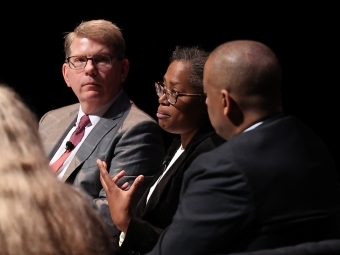 Inauguration Ceremony
During a ceremony in Belk Arena, Hicks outlined his priorities for the future of Davidson College, and the role of liberal arts education in shaping the future. 
Poet Leah Mell '19 read "Spring, Unraveling," written for the occasion of the inauguration. Delegates in attendance included former Davidson College presidents Carol E. Quillen, Thomas W. Ross '72, Robert F. "Bobby" Vagt '69 and John W. Kuykendall '59. 
"For any liberal arts education to go beyond understanding our world to shaping it, we need hope. We dare to hope for a future that is more equitable and humane, with less suffering and division than the present. We dare to believe that Davidson's high educational purpose can play a key role in bettering ourselves and those around us."
-President Doug Hicks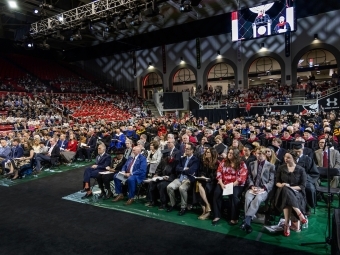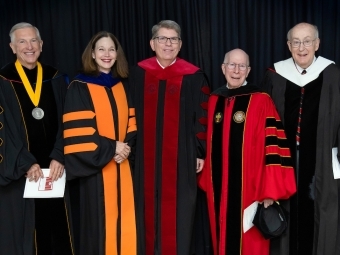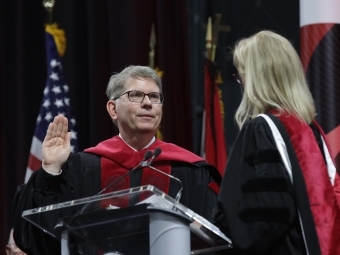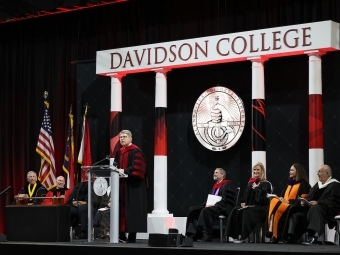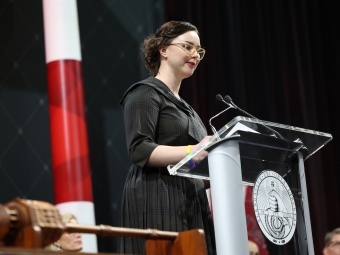 Community Celebration
Students, faculty, staff and friends of the college spilled out of Belk Arena and into Richardson Stadium for a post-inauguration community celebration. Later in the evening, the popular indie rock band The Stews performed for students.