Stephen Curry Doc Debuts to Capacity Crowd at Sundance Film Fest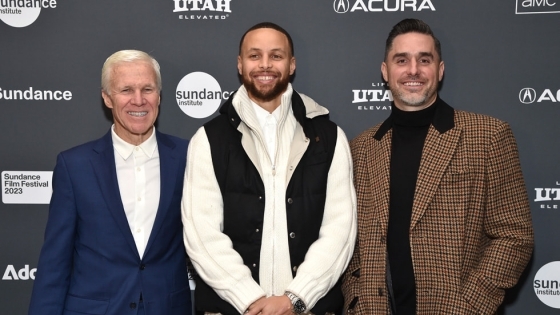 Sundance Film Festival, the gold medal race of the silver screen, this week welcomed Stephen Curry '10, his former teammates and Davidson College leaders for the debut of Stephen Curry: Underrated, a deep dive into Curry's time as a college student and rising basketball standout.
Curry and the group, including former Wildcats Head Basketball Coach Bob McKillop and Davidson President Doug Hicks, joined the crowd for the world premiere of the documentary at the packed Eccles Theater in the snowy mountains of Park City, Utah. The film festival returned to an in-person format after COVID forced a switch to two years of virtual programming. Film distributors, including streamers like Apple and Netflix, flock to the festival to snatch up hidden gems and secure worldwide rights on celebrity-fueled flicks.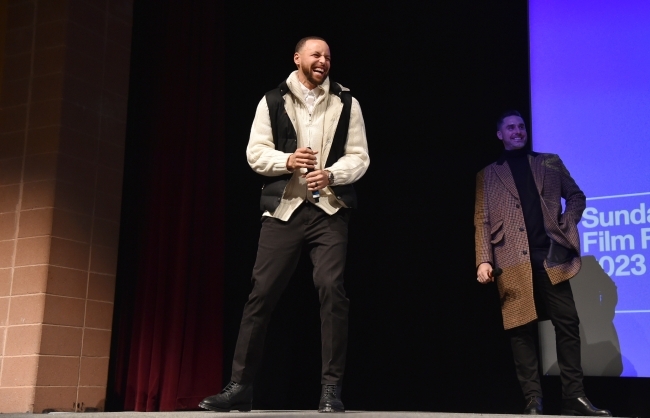 Stephen Curry: Underrated is directed by Emmy Award-winner Peter Nicks and was produced by indie film company A24, Curry's production company Unanimous Media, Wakanda Forever director Ryan Coogler and producer Erick Peyton.
During the post–screening Q&A, producer Ryan Coogler said he was inspired to bring the film to the screen by his Oakland roots. Curry and his family have made the city their home.