Denise Balfour Simpson
Associate Dean of Students
Education
Ph.D. Old Dominion University
M.Ed. University of Nevada Las Vegas
B.A. DePaul University
Background
As an associate dean of students, I provide leadership, strategic vision, and support to academic accessibility and disability resources, accountability and restorative justice-based initiatives, case management, and residence life for Davidson College students. My passion for student life rests upon working collaboratively with students, staff, and faculty to cultivate an educational, restorative, and inclusive experience where students can learn, grow, and thrive. I lead with integrity, equity, compassion, and student advocacy at the center, helping students become global leaders of the twenty-first century.
Prior to joining Davidson College, I supported academic initiatives at Duke Kunshan University, located in the Jiangsu province of China. Additional highlights of my career in student affairs include student conduct, crisis response, case management, residence life, campus recreation, student activities, teaching university courses, publications and presentations related to student affairs leadership, diversity and inclusion, and restorative practices on college campuses, and as a faculty member for the ASCA Gehring Academy.
When not engaged in campus life, I find solace in volunteering as a mediator with the Charlotte-Mecklenburg Community Relations Center, running half marathons, traveling with my partner, and spending quality time with our doodles, Kylo and Mace.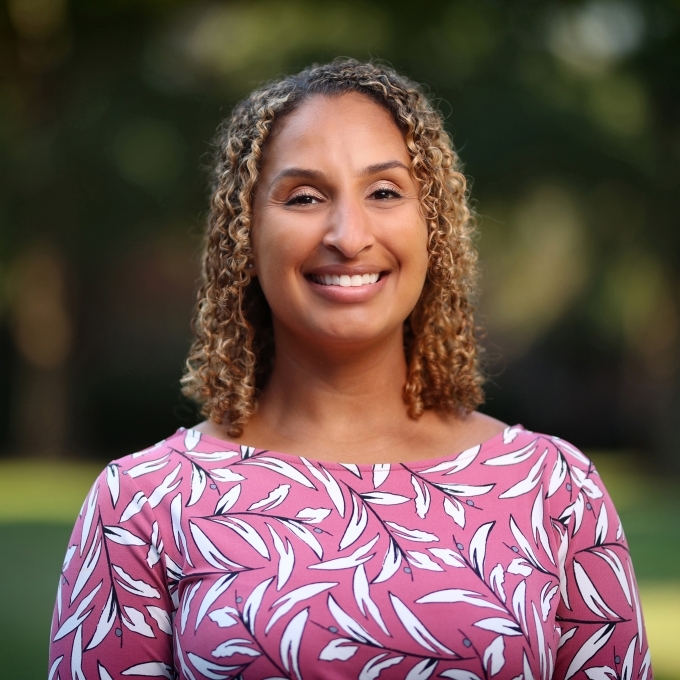 Contact
Department(s)
Chambers 1255
Pronouns: she/her/hers