Melissa González
Acting Assistant Dean for Diversity, Equity and Inclusion | Associate Professor of Hispanic Studies | Chair of Gender & Sexuality Studies | Core Faculty in Latin American Studies
Education
Ph.D., M.A., Columbia University, Latin American and Iberian Cultures
B.A. Columbia University, English
Background
During 2019-20, I am on leave from Davidson while pursuing a Master's Degree in Computational Media at Duke University, thanks to a Mellon New Directions Fellowship. My work there centers on developing a multilingual digital resource for the work of intersectional Latinx sexual dissidence in the hemisphere. I look forward to developing courses cross-listed with Digital Studies at Davidson after completing this second graduate degree.
I have taught at Davidson College since 2010, working across the Hispanic Studies, Latin American Studies, and Gender and Sexuality Studies Departments—and I advise students in all three of these departments. I teach courses that cover postcolonial LGBTQ cultures in the Americas, pre-1950 and contemporary U.S. Latinx literature and culture, and Latin American and Spanish film. My courses in cultural studies foreground feminist and trans/queer understandings of racialized bodies, literary texts, and counter-hegemonic cultural production. Hispanic Studies is my home department, and I am Core Faculty in both Latin American Studies and Gender and Sexuality Studies, which I have also chaired since 2017. Within Hispanic Studies I regularly teach a survey of U.S. Latinx Culture (SPA 344), conducted in Spanish with a focus on gender, race, and sexuality that counts for the GSS and LAS majors, as well as the JEC requirement. I also regularly teach courses in Davidson's Latin American Studies and Gender and Sexuality programs, and I have especially enjoyed teaching the introductory surveys for both (LAS and GSS 101). It has been a while since I have been free to teach in the Humanities program, but I hope to be able to do so in the next couple of years.
On the one hand, my experiences as a teacher have deeply informed my thinking about academic theories of power and subjectivity, and, on the other hand, my research into the workings of race, gender, and ethnicity has impacted how I design and teach my courses. As a result, I aim to foster classroom environments that are radically democratic and empower intellectual risk-taking. During my years at Davidson, I have enjoyed working with students on several interdisciplinary research projects, and mentoring students with wide-ranging intellectual interests is one of my greatest joys.
My research spans trans and queer studies of twentieth-century and contemporary Latin American and U.S. Latinx literature and culture. I use rhetorical analysis, qualitative methods, and feminist theoretical frameworks to study the marginalized knowledges produced by minoritarian, dissident sexual cultures in contemporary South and North America. I work to understand and publicize how these cultures prefigure intersectional liberation, in the context of inclusions and exclusions that operate transnationally. For example, the inclusion of predominantly white or criollo, upper-middle class, and fashionable gay men within the imagined communities of the large metropolises of South and North America is represented as an advancement of human rights; however, this new inclusion excludes and silences those queer subjects less assimilated into a bourgeois lifestyle, including those who are trans, gender-transgressive, black, indigenous, immigrant, and/or poor.  
My scholarship and commentary have been published in American Quarterly, Critique: Studies in Contemporary Fiction, GLQ: A Journal of Gay and Lesbian Studies, Latin American Cultural Studies, and Transgender Studies Quarterly. My academic work has spanned topics such as the transnational queer sensibility of Pedro Lemebel; cross-species, cross-class, and inter-racial queerness in Lucía Puenzo's El niño pez; the negotiation of indigenous and lesbian identities in work of Mujeres Creando; the representation of straightness in Junot Diaz's The Brief Wondrous Life of Oscar Wao; María Cristina Mena's strategic use of local color in her short stories; trauma in the work of Guillermo Cabrera Infante; and the "novela de la selva" genre as deployed in Alejo Carpentier's Los pasos perdidos.
Teaching
GSS 101: Introduction to Gender and Sexuality Studies
LAS/GSS 394: Latinx Sexual Dissidence
SPA 271-2: Hispanic Humanities
SPA 344: Latinx Culture in the U.S.: Race, Gender, and Sexuality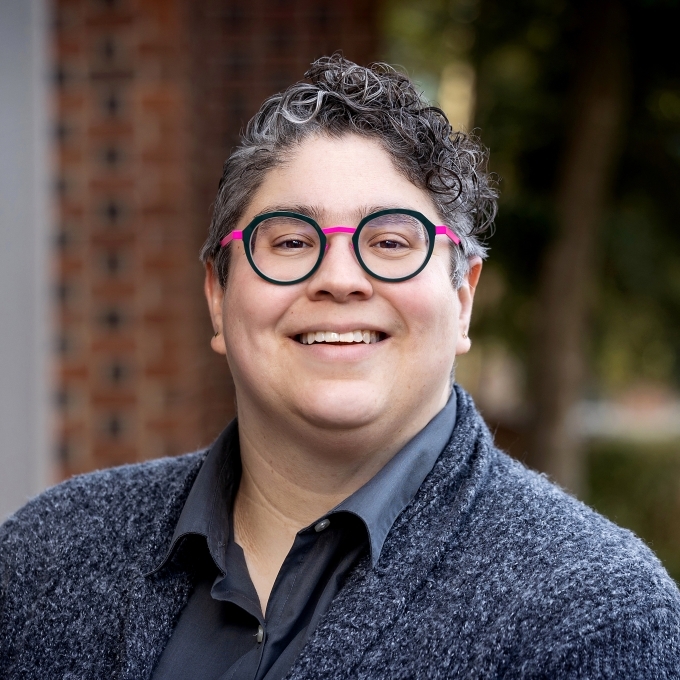 Contact
Department(s)
Box 7140