Melissa Gonzalez
Associate Professor of Hispanic Studies | Chair of Gender and Sexuality Studies
Education
Ph.D., M.A., B.A. Columbia University
Background
My teaching interests include pre-1950 and contemporary U.S. Latina/o literature and culture, Latin American and Spanish film, performance art, and transnational LGBTQ cultures; I also enjoy teaching literary, feminist, and queer theories alongside cultural studies. Hispanic Studies is my home department, and I am Core Faculty in Gender and Sexuality Studies and Latin American Studies. Within Hispanic Studies I regularly teach a survey of U.S. Latino Culture with a focus on gender and sexuality that counts for the GSS major (SPA 344) and the senior seminar Latino American Sexualities (SPA 403). I also regularly teach core courses in Davidson's Latin American Studies, Humanities, and Gender and Sexuality programs.
On the one hand, my experiences in the classroom have deeply informed my thinking about academic theories of power and subject formation, and, on the other hand, my research into the workings of race, gender, and ethnicity has impacted how I teach. As a result, I aim to foster classroom environments that are radically democratic and empower intellectual risk-taking. Over the years, I have enjoyed working with students on several interdisciplinary research projects, and mentoring students from diverse backgrounds and with wide-ranging intellectual interests is one of my greatest joys.
My current research focuses on the sexual politics of globalization in the contemporary American hemisphere and studies how the new acceptability of some transgressive sexualities creates alternative frontiers of exclusion. For example, the inclusion of predominantly white or criollo, upper-middle class, and fashionable gay men within the imagined communities of the large metropolises of South and North America is represented as an advancement of human rights but excludes and silences those queer subjects less assimilated into a bourgeois lifestyle, including some trans and gender non-normative people, ethnic minorities, immigrants, and the poor. At present, I am working on a book project, "Queer Ambivalence: Latino American Sexual Politics in the Age of Gay Marriage," as well as related articles.
I have presented papers at academic conferences on topics such as negotiating indigenous and lesbian identities in work of Mujeres Creando; the transnational queer sensibility of Pedro Lemebel; the representation of straightness in Junot D?az's The Brief Wondrous Life of Oscar Wao; trauma in the work of Guillermo Cabrera Infante; and the "novela de la selva" genre as deployed in Alejo Carpentier's Los pasos perdidos. My publications include: "Orthodox Transgressions: The Ideology of Cross-Species, Cross-Class, and Inter-Racial Queerness in Luc?a Puenzo's novel El ni?o pez (The Fish Child)" (co-authored with ?ngeles Donoso-Macaya and published in American Quarterly) and "The 'Fatal Allurement' of Local Color: Mar?a Cristina Mena's Mexico in American Magazine and The Century Magazine" in Recovering the U.S. Hispanic Literary Heritage.
Teaching
SPA 270 Textual Analysis
SPA 344 Latino Culture in the U.S.
GSS 201 Feminist and Queer Theories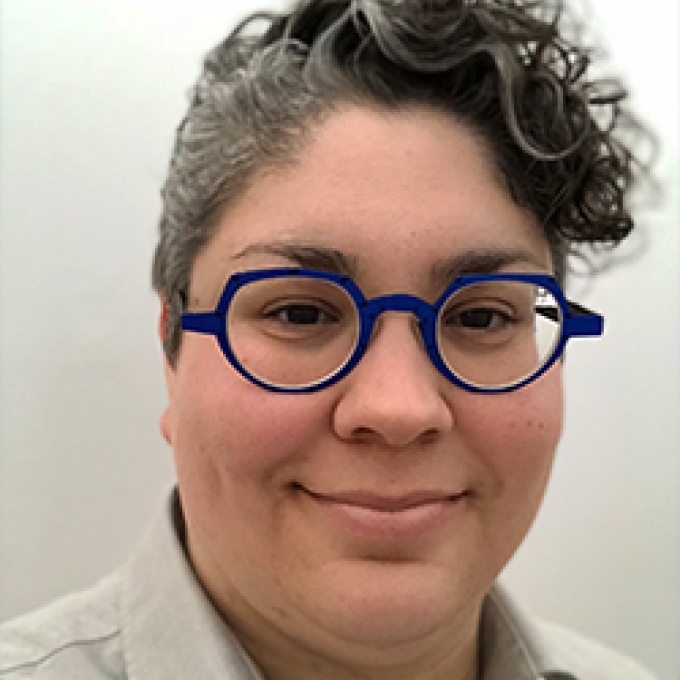 Contact
Department(s)
Box 7140